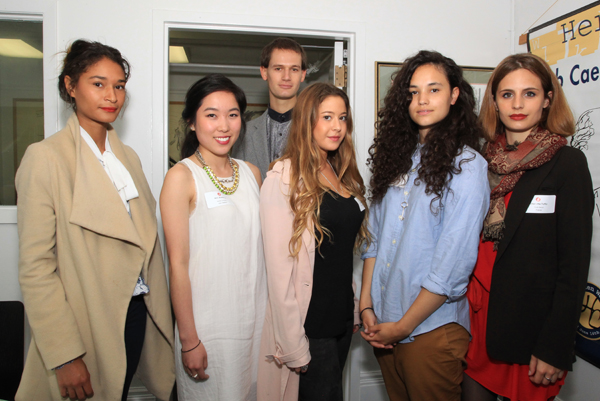 Alison Marie Vois, Ann Xuelin Li, Vincent Escalade, Lea Benichou, Juliana Sagat, and Charlotte Toffin. 
The School of Fashion has developed relationships with top fashion schools in other cities around the world, allowing our students to study on their campuses for a year and their students to come and stay with us in San Francisco! Last week, School of Fashion executive director Gladys Perint Palmer welcomed our latest crop of exchange students at her annual welcome tea. This semester, we have students from L'Ecole de la Chambre Syndicale de la Couture and Studio Berçot in Paris, as well as Massey University in New Zealand.
We welcome our new students to the School of Fashion and hope they have a wonderful experience here in San Francisco!