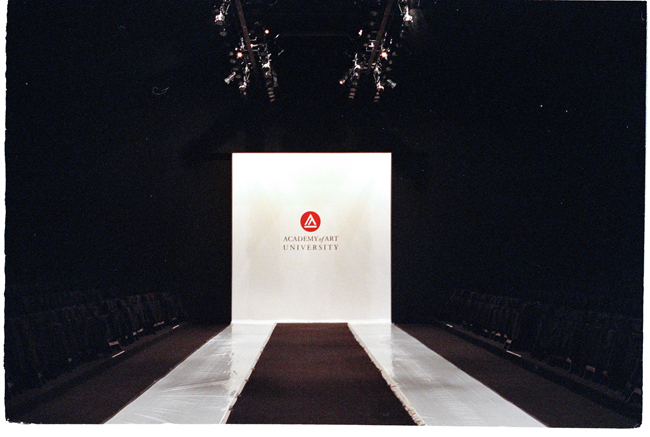 The runway at the Academy of Art University Fashion Show at Mercedes-Benz Fashion Week. Photo Courtesy of Melvin Harper.
To all of our new students:
Welcome to the School of Fashion! We hope that you are all getting settled in and loving San Francisco so far. There is a ton of information that you'll receive over the next few days, which we know can be a bit overwhelming, so just think of Fashion School Daily as your guide. This is your one stop shop to keep up with all of the events happening within the school (as well as fun stuff in San Francisco), learn about job and internship opportunities, stay up to date with industry news, find out what our alumni are up to – as well as your fellow students. It's also your ticket to all the behind-the-scenes action during Mercedes-Benz Fashion Week!
There is a lot going on this week – from the first day of school, to Fashion's Night Out and the Academy of Art University Spring '13 Fashion Show – so be sure to check back everyday.
You can keep up with us on Facebook , YouTube, Pinterest, Twitter, and Instagram (AAUfashion) too!