Can't make it to our show in New York? Well, you're in luck! We'll be streaming the show LIVE at 5 p.m. (PST) on Sept. 10.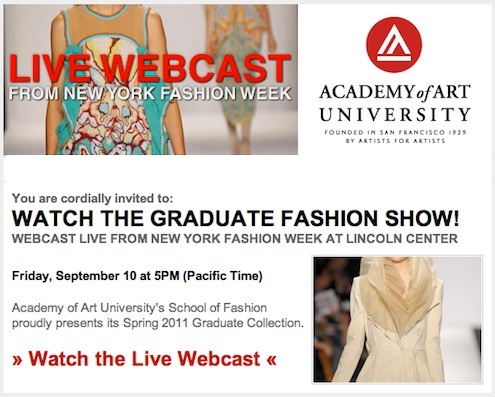 Just come back here on Sept. 10 and click this link to watch the webcast! It will be as if you are there. Sounds fun, right?
For more info about our New York Fashion Week show, click here.