Louie, Cara, Camilla, April, Xiang, Jungah and Maria are all in New York and they are probably getting no sleep based on these late-night work sessions that are prepping them for the show on September 10: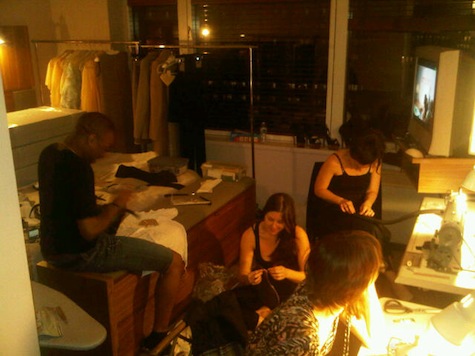 Louie, Maria, April and Cara work their fingers to the bone in their makeshift hotel workroom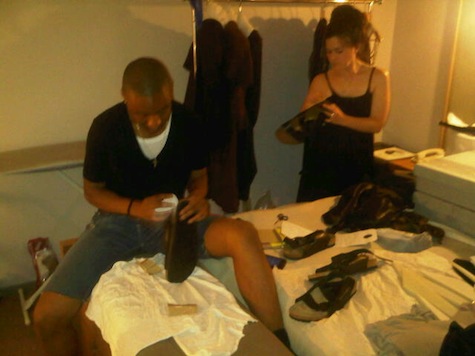 Are Louie and Cara cobbling some sandals?
And here's a pic they sent us that was titled "trend of the season":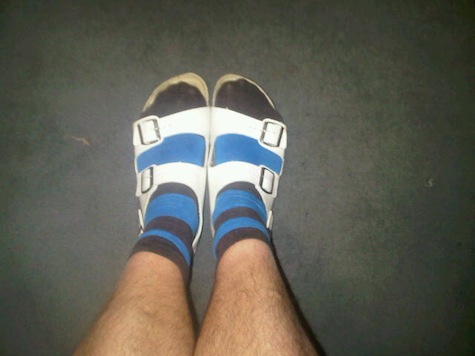 Touristy Birkenstocks with quirky socks. That is really attractive.
For more info about our New York Fashion Week show, click here.