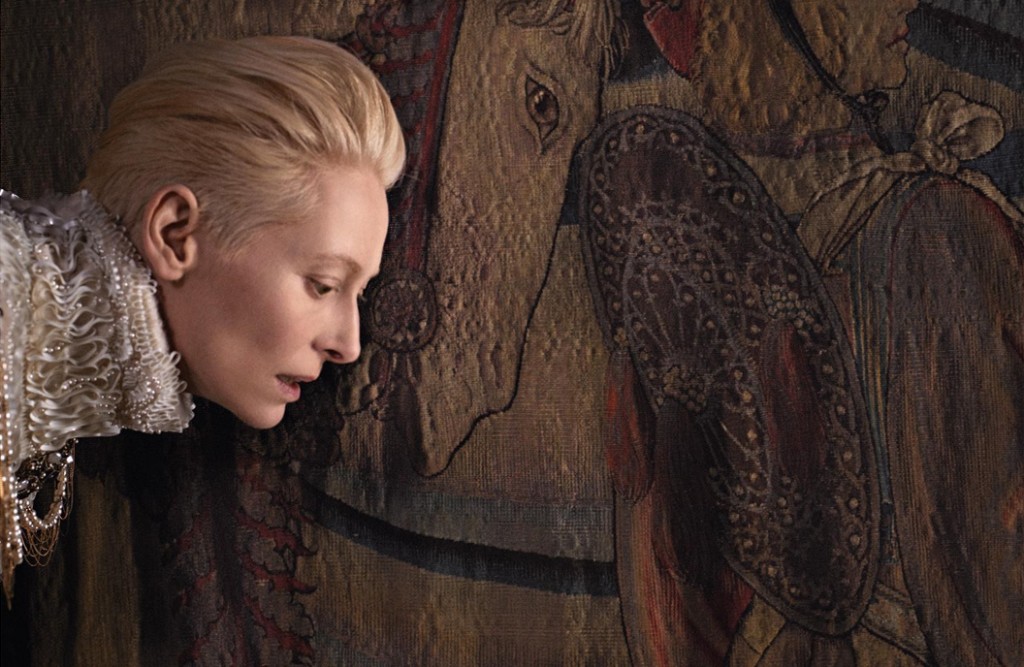 Photo courtesy of Chanel.com.
TGIF fashion students! The sun is barely starting to burn through the Bay Area's signature shroud of fog this morning, and we can't help but be reminded of Samuel Clemens' astute observation about the climate of our beloved city. Truly San Fran's "coldest winter" is during the summer months of June through August.
Rather than mourn the lineup of shorts and sundresses languishing in our closets, we're curling up (hypothetically) in the couture creations of Chanel's Paris-Edimbourg collection Fall 2012/13. The clothing debuted at the Chanel Métier d'Arts annual fashion show staged in the ruins of the Linlithgow Palace in Scotland at the end of last year. The house's iconic tweeds mixed with tartan in the collection's posthumous testament to Coco Chanel's use of Scottish wool in her designs and longstanding fascination with the country that inspired her work for years.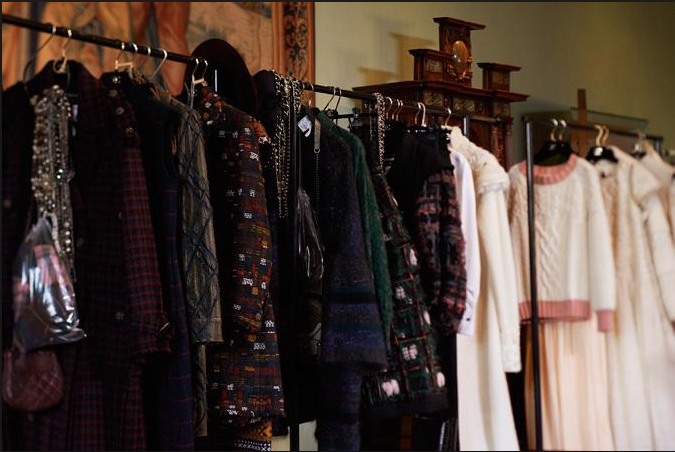 Chanel's Paris-Edimbourg collection Fall 2012/13. Photo courtesy of Chanel.com.
Karl Lagerfeld chose Tilda Swinton as the heroic face of the campaign which went public last month. The photos, shot by the Kaiser himself, show Swinton swathed in luxurious tartans while posing against a backdrop of medieval tapestries. "Tilda perfectly embodies the Paris-Edimbourg collection," declared Lagerfeld,  "She is of course Scottish, but more than that she is a modern woman, a timeless icon of elegance."
Click here to check out the hauntingly beautiful, behind-the-scenes video of the campaign shoot for the collection.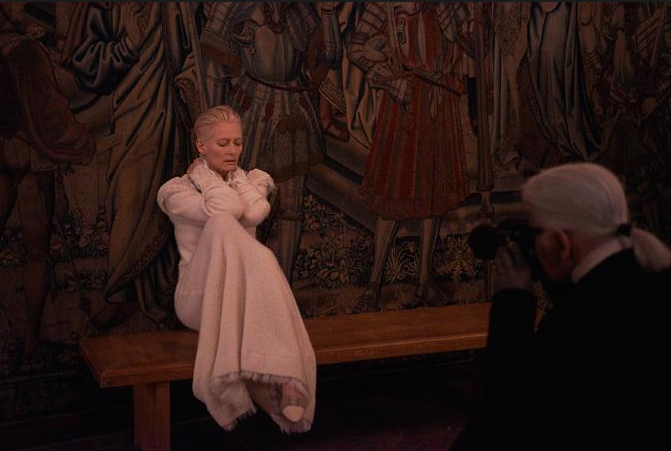 Photo courtesy of Chanel.com.