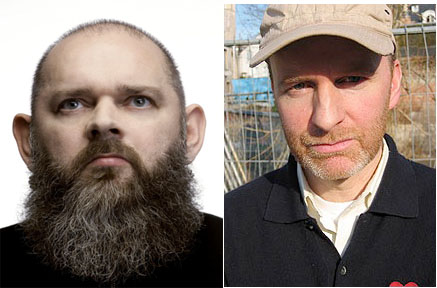 As you already know, Walter Van Beirendonck and Dirk Van Saene will be our special guests for our May show. As 1/3 of the Antwerp Six, the duo are influential designers — but let me back up a bit.
For those of you who don't know who the Antwerp Six is, now is a better time than ever to find out. The Antwerp Six is a group of avant garde designers who graduated from Antwerp's Royal Academy of Fine Arts. The six included Walter and Dirk (of course) as well as Ann Demeulemeester, Dries van Noten, Dirk Bikkembergs, and Marina Yee. The sextet of designers shared a radical and unique vision of fashion and have a cult following that rivals that of Justin Bieber.
Needless to say, we are more than honored to have Walter and Dirk as guests at our school. Since 1983, Walter (a Belgium native), has been creating his own collection as well as designing costumes for theater ballet and film, curating expositions, and illustrating books. Dirk Van Saene has always went against convention with his signature style. He opened his own shop called Beauties and Heroes where he sells his own homemade clothes. He also received the gold award at Belgium's Golden Spindle contest. In 1987, he, along with Walter and the other original Antwerp Six-ians showed a legendary presentation at the British Designer Show. Dirk eventually showed his own show in Paris and was invitated to curate a Coco Chanel exhibition in Antwerp in 2001, part of the acclaimed fashion project 'Mode-Landed'.
In addition to attending our show, Walter will have a re-staging of his Spring-Summer 2010 Collection "WONDE®" on Sunday, May 9 at the Berkeley Art Museum — which is kind of a big deal. It marks the first time in his 25-year career that he has shown in the U.S.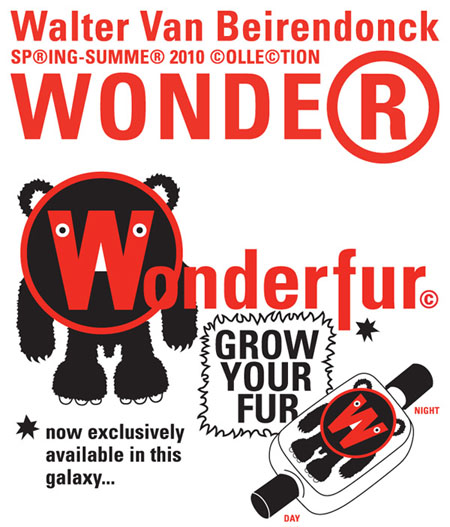 Like I said, it's a big deal.
The Academy of Art University is co-sponsoring the invitation-only event with MAC (Modern Appealing Clothing) which happens to be one of two stores in the nation that sells Walter's stuff.
Again, it's a big deal.
While you're waiting for their arrival, check out the cool story (written by FSD blogger, Kalla Vieaux) on Walter in the latest issue of One Eighty Magazine (check out the slideshow below) and the blog post about Jefery Jones, one of Walter's #1 fans.