When it comes to pop culture, I really am behind. I stopped checking Perez Hilton since November 17, 2009, when he lied about Doutzen Kroes. He claimed: "We've been a big Doutzen fan for years," but on May 1, 2008 he asked the world, "Who is Doutzen Kroes????????"
I like bitchy people, but I can't stand liars.
That's why when I saw an editorial of Kristen Wiig in V Magazine, her name didn't ring a bell. So to prevent a similar "Perez" incident, I Google her.
Sally Lyndley styled Kristen to channel Carmen Miranda, Brigitte Bardot and my favorite, Frida Kahlo (the one and only person who wore and actually rocked the unibrow to date). Tom Allen shot the images: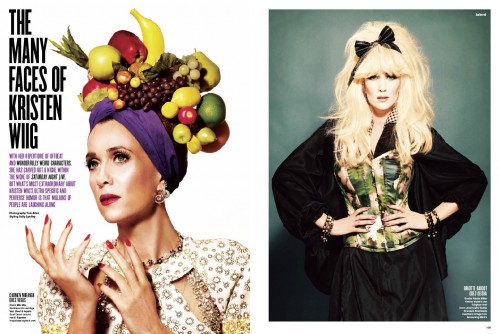 "The Many Faces of Kristen Wiig" Photo credit: V Magazine via Pop Crunch
I always love editorials like this. My favorites are when Snejana Onopka played Anna Wintour and when Sasha Pivovarova played John Galliano, both were photographed for French Vogue. I almost cried when I saw the Snejana as Anna Wintour. Not literally. I almost shed a tear because they're just that brilliant.
For pictures, follow the jump.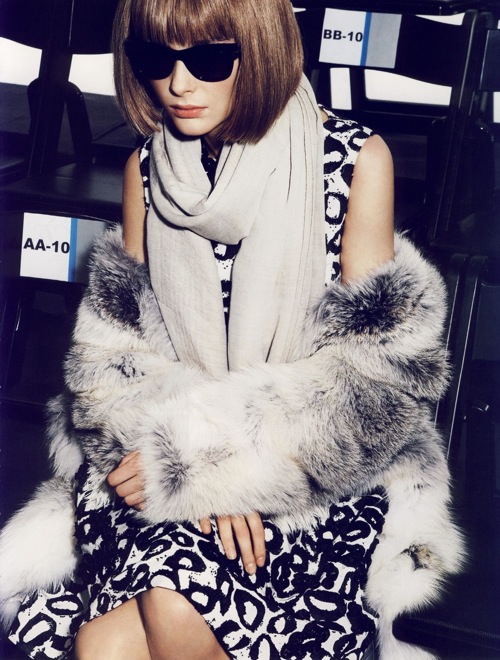 Snejana Onopka as Anna Wintour. Photo credit: French Vogue August 2007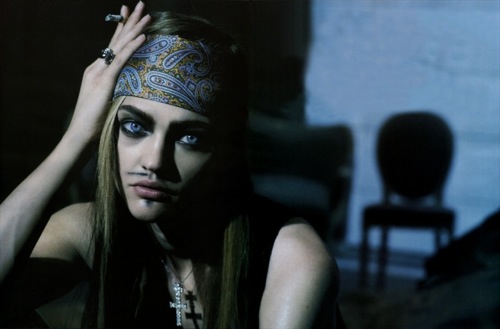 Sasha Pivovarova as John Galliano. Photo credit: French Vogue September 2006
In the current issue of American Vogue, Daria Werbowy played the Gibson Girl (take the History of Fashion class if you do not know who she is.) I don't think it's necessarily factual, but they got the hair right on one of the pictures. I bet the hairspray worn off as they photographed her.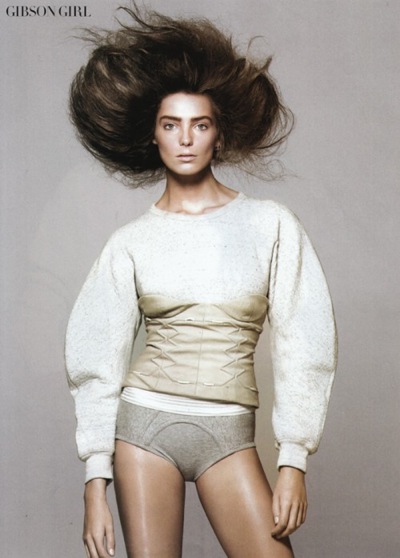 Daria Werbowy as The Gibson Girl . Photo credit: American Vogue May 2010, Models.com
Written by: Harry Go
Click here For more of "The World According to Harry"