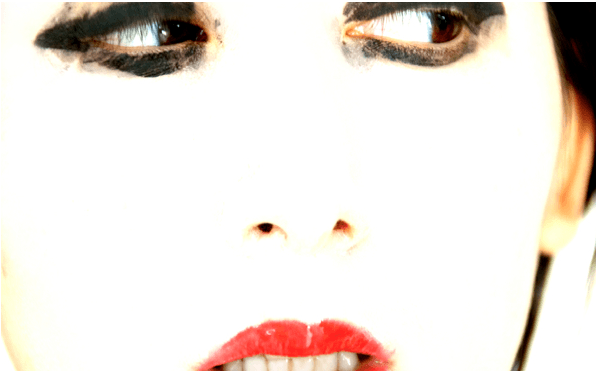 UNPAID INTERNS/VOL NEEDED FOR VICE/STOP THE VIRGENS FROM 9/22 to 10/22
Karen O in STOP THE VIRGENS
Co-created by Karen O & KK Barrett 
Music Direction by Sam Spiegel & Nick Zinner Directed by Adam Rapp 

Produced by The Creators Project 

Oct 12 -22
An assault on the tragic joys of youth, fever dreams drenched in visual seduction, a cathartic spell spun through a cycle of nine 
songs.
Featuring: Money Mark, Jack Lawrence, Patrick Keeler, Brian Chase, Nick Zinner, Jason Grisell, Gillian Rivers, Yuiko Kamakari, Justin Kantor and Lili Taylor. Choreography by Mariangela Lopez. Choir Direction by Debra Barsha. Costume Design by Christian Joy. Make Up and Hair design by Mike Potter.
Projection Design by Darrel Maloney.
Lighting Design by Keith Parham.
Sound Design by Andres Velasquez.
The Creators Project is an ongoing global arts initiative dedicated to supporting musicians, artists and filmmakers who are using technology to push the bounds of creative expression. 

This October, The Creators Project will host an event series, featuring original works, major installations, musical performances, films, panels and workshops throughout DUMBO. 

For more information, as well as exclusive documentaries on the artists involved, visit www.THECREATORSPROJECT.COM.
PRODUCTION INTERNS
Reporting to Production Manager, Stage Manager & Producing Associate – Will learn how to assist in backstage needs when it comes to hospitality, scheduling, organizing. Possibly help in run of show and pre-show set up, light errands while include but not limited to sourcing, helping with props. Assisting Set, Costume, Lighting & Sound Designers when needed
PROJECTION / VIDEO INTERNS
Reporting to Projection Designer Darrel Maloney & Production Manager – Will learn to track cues & paperwork for video general errands for video production
BAND INTERNS
Will be exposed to and learn how to track cues & paperwork for bands, general errands for music production. How to manage equipment and set-up as well as provide assistance for performance.
HAIR & MAKE UP INTERNS
Reporting to Hair & Make Up Designer Mike Potter – Will learn how to assist designers in administration needs, helping track budgets sourcing wigs and make-up assisting during production on hair and/or make-up on performers when needed. Helping with pre-show & post-show set up and clean up.
HOW TO APPLY
INTERNSHIP IS IN NEW YORK. INTERESTED APPLICANTS MUST BE OVER 18, ACTIVE COLLEGE STUDENT and SUBMIT RESUME with SUBJECT LINE (STOP THE VIRGENS)
TO: Ryan Franzmann email only: ryanf@vice.com