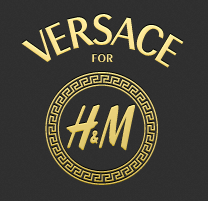 The time has finally come – the Versace for H&M Collection hits US stores this Saturday, November 19th at 8 AM. One of the most buzzed about high-low collaborations ever, these pieces are sure to go flying off the shelves faster than you can say Donatella. For the capsule collection, Versace took inspiration from their archives, creating pieces in signature Versace prints, bright colors, and leather. If you want to get your hands on this collection, here are few shopping tips:
1. Get there early – there is sure to be a line
2. Know your size at H&M – if you don't already (where have you been shopping?!), stop by the store before Saturday so that when the day comes, you can grab your size and go
3. Know which pieces you'd like to buy ahead of time, so that once you get in you'll be able to zero-in on the perfect dress, jacket, pant – whatever items you're coveting. You can view the entire collection here for ladies and here for men
4. Be nice!! We know that everyone is super excited and wants to get their hands on this fab collection – but don't let the excitement turn into a fashion frenzy. Stay calm and everyone can leave happy!
Peep some looks from the collection and a video of the runway show below!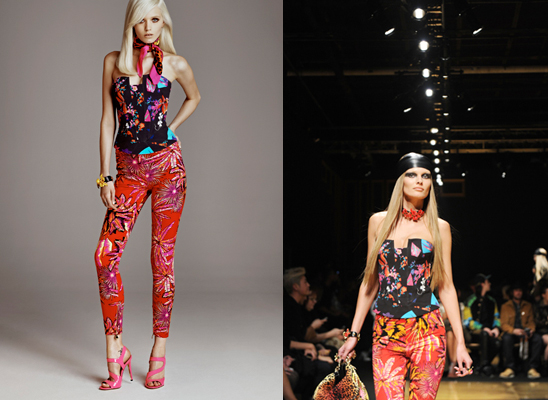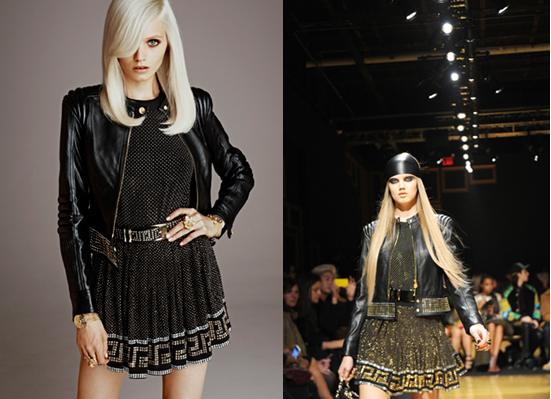 Follow the jump to see more and watch the video!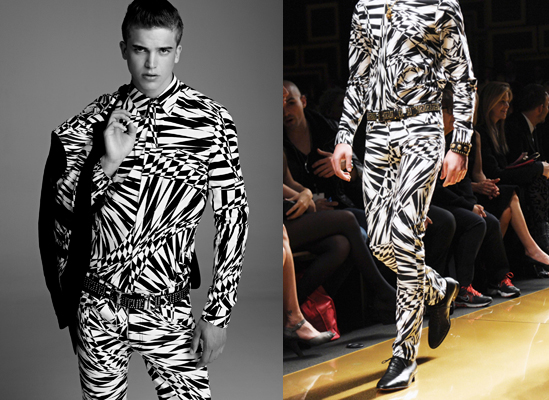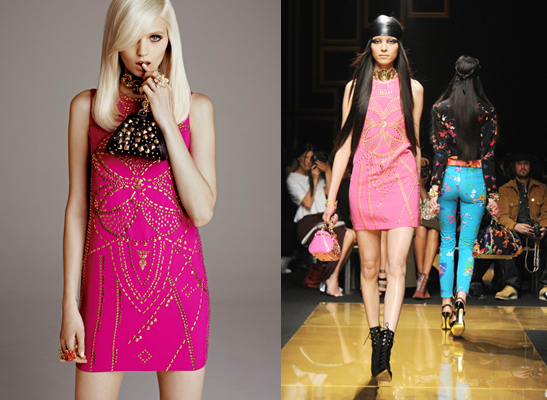 Photo Credit: Lookbook images from H&M, Runway images from Refinery29
Versace for H&M Runway Show