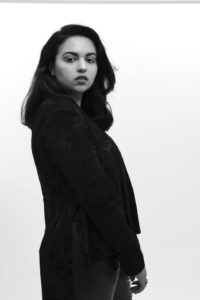 Solid versus fabric and form versus function are the main themes for a collection that explores what happens when fashion and architecture merge. B.F.A. fashion design student Xiangyi Zhou collaborated with B.Arch architecture student Lamiae Ameziane to create looks that challenge the solid world of architecture by incorporating fabric. Learning how architectural forms can be assimilated into a garment, Ameziane was attracted to the structural fashion Zhou was going for. The duo aimed to integrate architectural shapes and voluminous structure into fashion by incorporating digital printing techniques in a revolutionary way.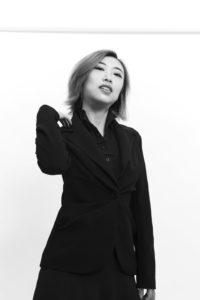 The different pieces are a representation of both 'architecture in motion' and 'structural fashion.' Foam, silk gazar, and wool are combined to create designs that are inspired by glass sponges and conceptually reference the skin of an armadillo. The latter's surface resembles a protective layer that changes in form and opacity. One can only imagine a solid armadillo that can turn into a fluid object with the ability to move as the body does. Fashion is no more limited to conventional fabric; instead, it can be adapted to fit silhouettes and forms that are created to stand out. To achieve their vision, Zhou and Ameziane used a process that involved a 3-D slicer software for three-dimensional visualization, a laser cut, and a vacuum that is designed to develop precise physical models.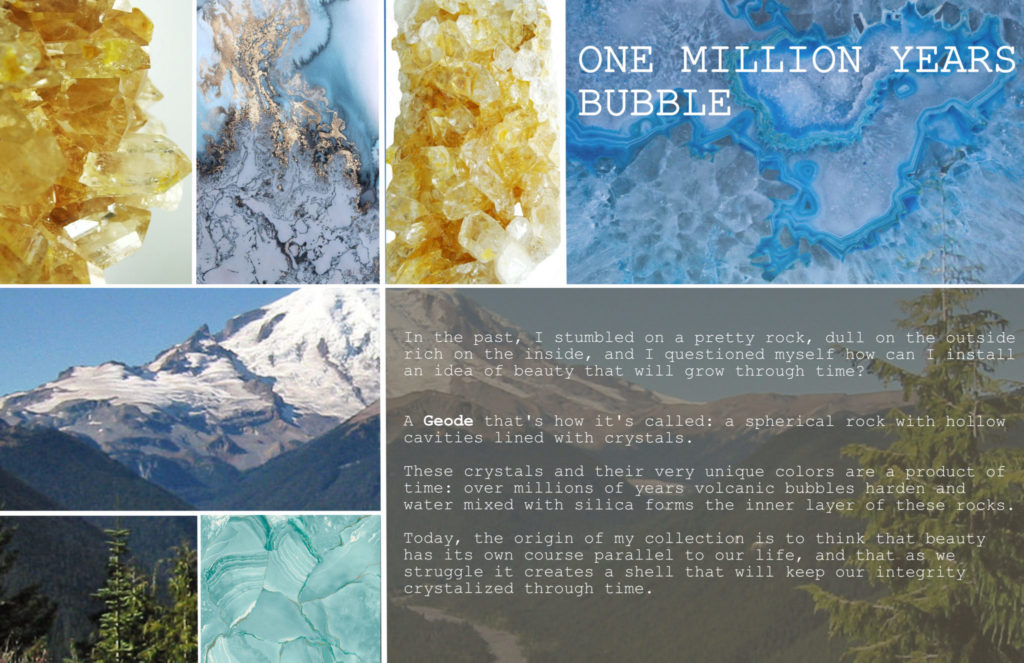 Zhou doesn't consider this type of sculptural clothing her 'style'; however, she was attracted to the idea of playing with movement and texture. For Ameziane, this represented an opportunity to step out of her comfort zone and explore the relationship of solid versus fluid and form versus function while steering away from the idea that architectural structures are limited to buildings. Although the garments include structured forms, from up close, one can see the use of silk wool and twill wool. Foam is also used to give structure to the 3-D parts of the garments while digital printing techniques are used to print plaids on the 3-D forms. Designers in their respective fields, they switched roles to become the bridge that connects fashion and architecture.
Words by Camila Encomendero, BA Fashion Journalism