If pictures are worth a thousand words, then colors are worth a thousand expressions.
The Pantone Color Institute has declared Ultra Violet (PANTONE 18-3838) as the color of the year for 2018. Every year, the color wizards at the Institute will scavenge through the face of the planet (or beyond) to find hues that dictate common trends in food, art, fashion and beyond.

After months of research and explorations all over the globe, Pantone found that the "purple-highlighter shade" is the color that will light what lays ahead. Pantone explained the attributes of the color emanate an expression of "originality, ingenuity and visionary thinking."

"We are living in a time that requires inventiveness and imagination. It is the kind of creative inspiration that is indigenous to PANTONE 18-3838 Ultra Violet, a blue-based purple that takes our awareness and potential to a higher level," said Leatrice Eiseman, who is the executive director of the Pantone Color Institute. "From exploring new technologies and the greater galaxy to artistic expression and spiritual reflection, intuitive ultra violet lights the way to what is yet to come."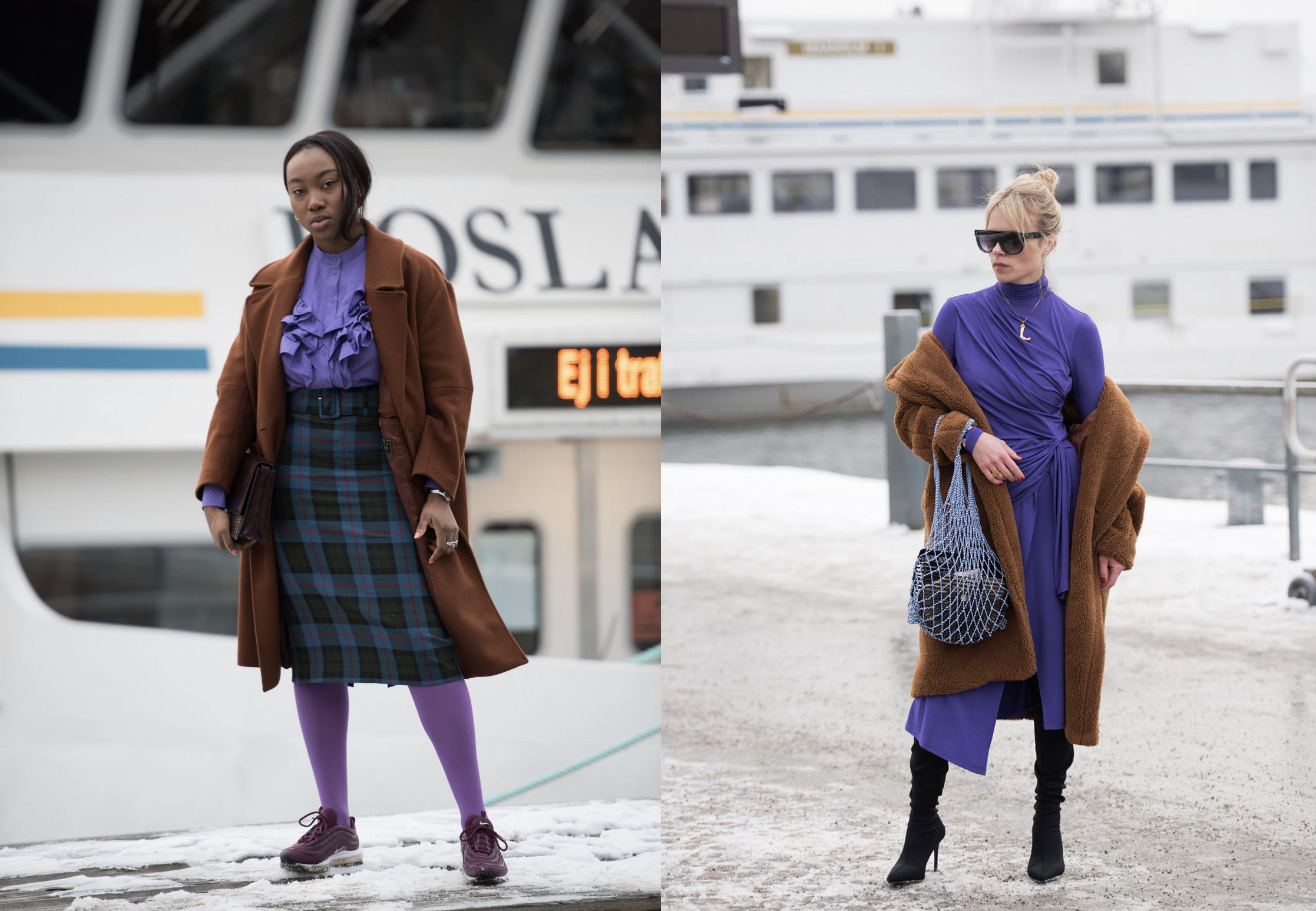 What strikes most about the hue — apart from its countercultural references — is the philosophical abstraction. If purple symbolizes royalty and regalness, then ultra violet represents "experimentation and non-conformity." The shade encourages society to push their boundaries even more.
From the streets to runways, recent fashion weeks have proved that statement right. Designers and fashion influencers stepped out of their comfort zones (also known as "50 shades of black") and progressed forward.

Victoria Beckham played with the color graciously for her Fall 2018 collection by balancing the vivid hue with ecru-colored garments. Marc Jacobs also showcased his rendition, using ultra violet as the focal point of his clean designs.
Although many would argue that ultra violet may not be as forgiving as the waist-trimming jet black, there is no denying that the contrast is quite invigorating. Is the color here to stay? Who knows? But one thing is for sure: The color of the year will be prominent across all industries.
Text by  Nur Syahirah Khairuddin, BA Fashion Journalism