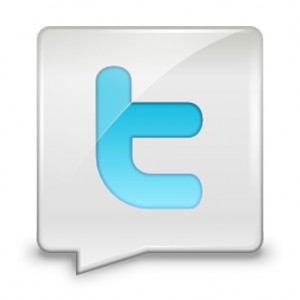 Trying to keep track of people tweeting before, during and after our show last week was quite a daunting task — because people's tweets were being shot into the Twitterverse like rapid fire. Here is a small handful of some of the best tweets from our Twitter feed:
@profreshstyle The show rocked my socks. (Do people still say that?) http://bit.ly/kOYEwi
@theTRUEkris Thanks! Amazing show and the collections were fabulous!
@BrittandWhit Wow the designers did such a great job! All of the @aaufashion was amazing! Loved it!
@thebolditalic We were blown away by the collections http://bit.ly/mRA3xr
@Shotwellsf so much fresh new talent at the @aaufashion graduation show last thursday twitpic.com/4vmsei
@fashionadreamer so inspired and amazed by the collections I saw at the @aaufashion show today!
@Andrew_Buckler Fabulous show @aaufashion and I got an award http://yfrog.com/h3dyfxlj
Yes, that last tweet was from our special guest of honor Andrew Buckler!
And P.S. — Make sure you follow us on Twitter!