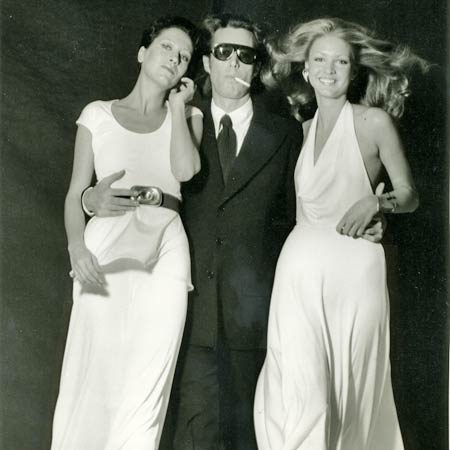 A Still Image from Ultrasuede: In Search of Halston
From October 28-30, enjoy a taste of the Tribeca Film Festival at the Presidio in San Francisco. They will be showing six amazing indie films and are hosting an exclusive after party on opening night. Plus, don't miss the post-screening Q&A sessions with the filmmakers. Of particular interest to all of us fashion fanatics: there are two screenings of the Halston film Ultrasuede: In Search of Halston, one on Saturday October 29 and another on Sunday October 30. If you haven't heard of it, it is a fashion film about the rise and fall of Halston and includes some great interviews from Liza Minnelli, Diane Von Furstenberg, André Leon Talley, Anjelica Huston, Bob Colacello, Billy Joel and more.
You have to have an American Express credit card to buy tickets (they are sponsoring the film tour), but the tickets are a steal! Opening-night screening and after-party with cocktails: $12. Weekend shows: $8 per screening (includes complimentary popcorn!). Ticket proceeds will benefit the Tribeca Film Institute. Ticket limit: 8 per screening. Tickets are not tax deductible. All sales are final. No refunds or exchanges.
All screenings are at the The Presidio Theatre in San Francisco:
2340 Chestnut Street
San Francisco, CA 94123-2610
(415) 776-2388
For the complete schedule and to buy tickets – click here!