"Look, but don't touch!" This attitude may fit galleries or showrooms, but for professional creatives tactile information is a critical part of the design process. To learn about the potential of any material, you must interact with it. The Academy of Art University has long recognized this important element in quality education and once again renews its commitment for innovation by hosting the Material ConneXion Library as part of its onsite resources.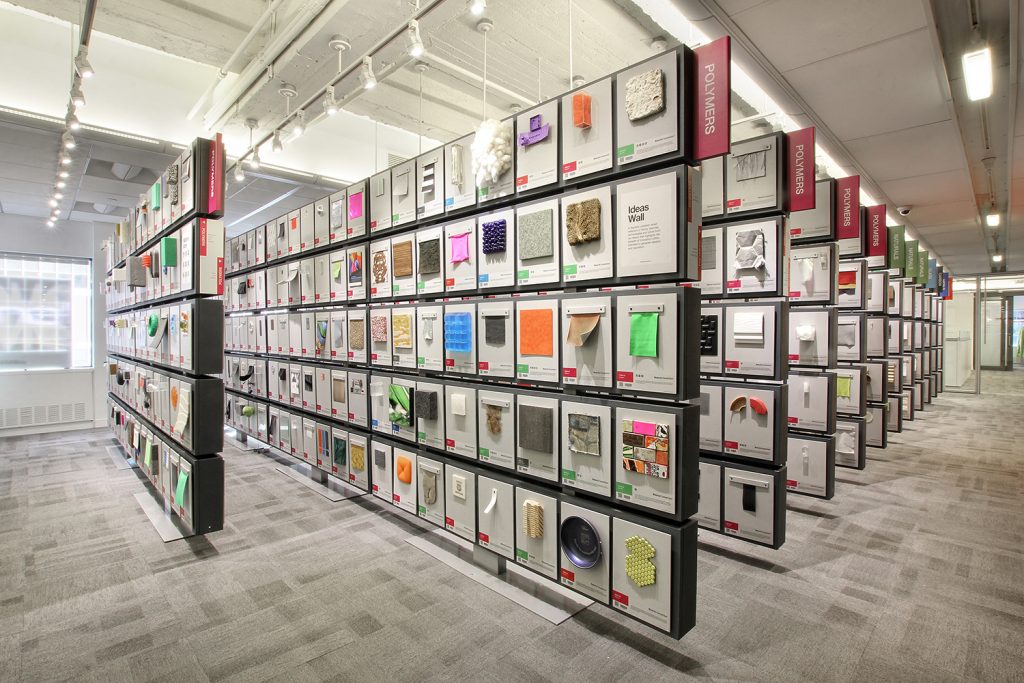 The groundbreaking educational initiative will feature 250 samples of diverse types of materials with gradual build up to 1,500 samples within three years. The display system carries samples mounted on tabulae with basic properties and composition information, sustainability criteria and a QR code linked to the digital database for more details. And yes, you can touch it! All students, faculty and staff with Academy credentials will have access to the vast 6000+ digital archive as well.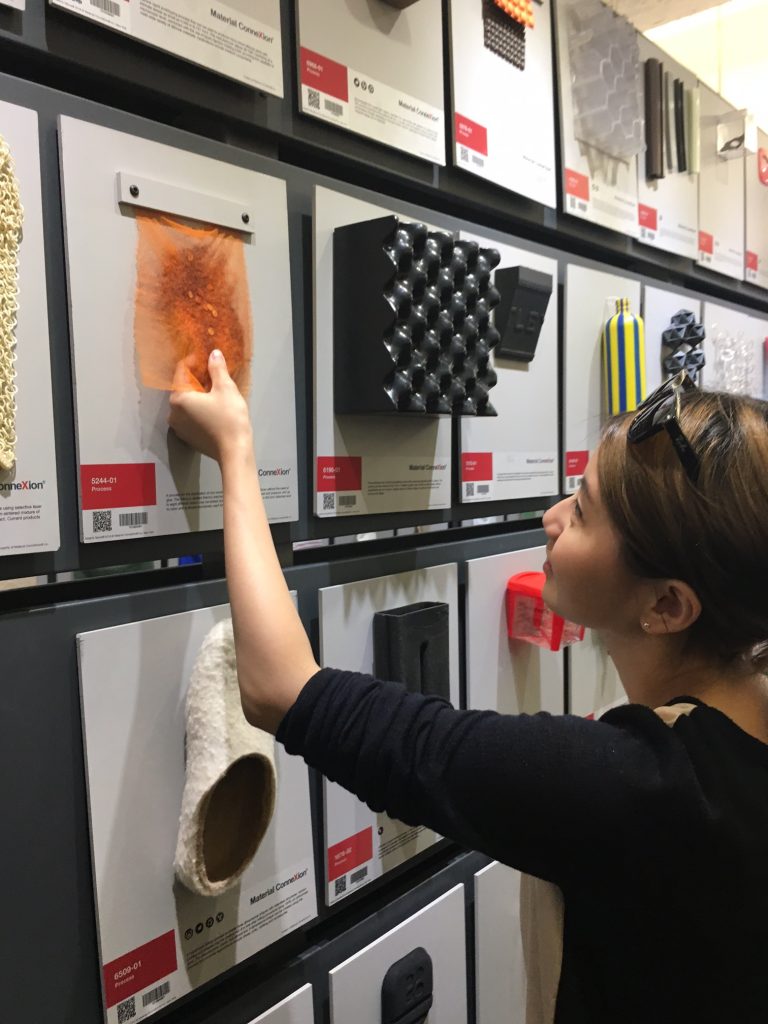 The material literacy initiative came to fruition thanks to the visionary support of the University President Dr. Elisa Stephens, Executive Director of the School of Fashion Simon Ungless, as well as Executive Director of the School of Industrial Design Tom Matano, and Library Director Debra Sampson.
"We continuously explore opportunities to provide best resources that offer each student a unique, industry-led academic experience. This new acquisition for our Resource Library is, yet, another example of our commitment to remain ahead of the curve in arts education," said Dr. Elisa Stephens, President of Academy of Art University.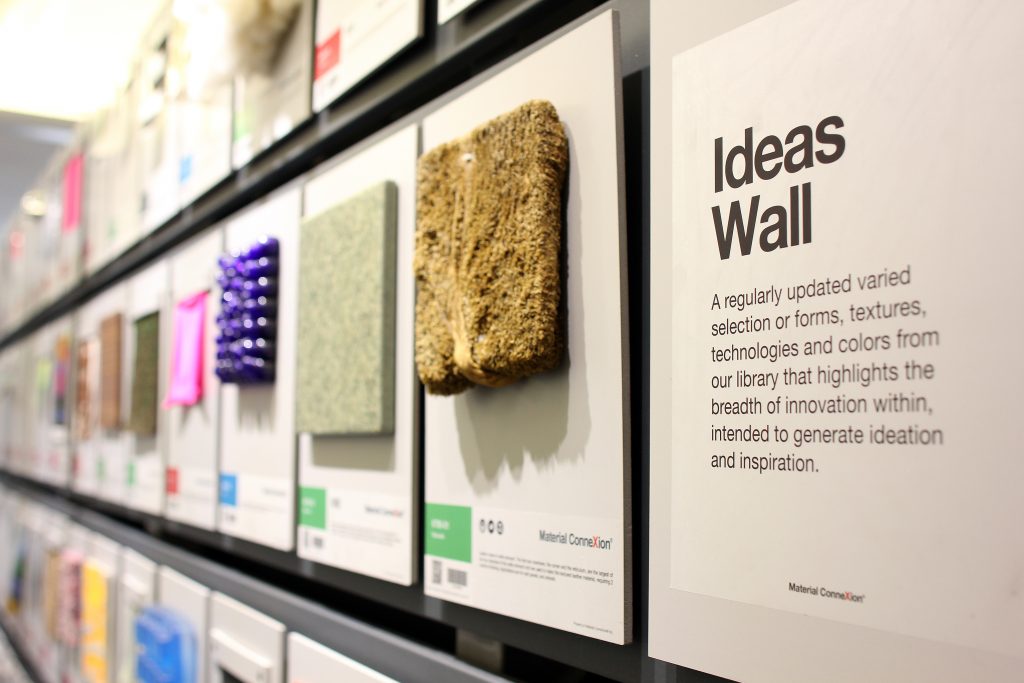 According to New York Times, Material ConneXion was named a "Top Eco-Innovator" in 2007 and was "recognized for its efforts to make information on sustainable materials and sustainable design practices more readily available to designers and corporations." Over the years, some of the company's clients have included many major design and architecture firms, as well as familiar fashion/lifestyle and automotive brands, such as Nike, PUMA, Adidas, Target Corporation, as well as BMW.
"Having the Material ConneXion outpost on campus will expand the students sourcing capabilities and will make a significant impact to design projects," said Ungless.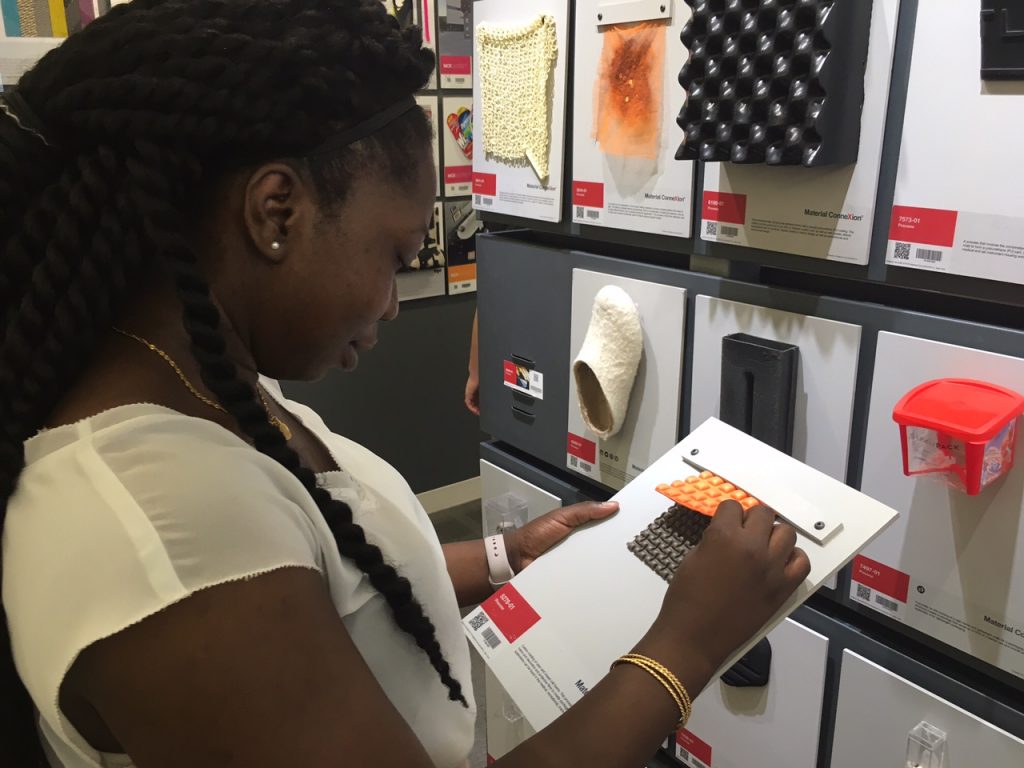 What makes Material ConneXion unique is their ability to cross-pollinate innovation(s) across industries; what might seem applicable to aerospace can easily find a new application within the fashion industry, and vice versa. It is exciting to imagine the vast opportunities this kind of material library can offer to young, emerging talent across dozens of programs at the Academy.
Debra Sampson, Library Director at the Academy is leading the installation and management of the material library. Director Sampson has been working closely with Material ConneXion's Materials Specialist and VP of Library and Materials Research, Dr. Andrew Dent, in hand-selecting which of the databases 8,000 samples to include in our own Academy library that will be most advantageous to students. These samples will be a mix of materials that will benefit students studying in the Industrial Design, Jewelry and Metal Arts, Sculpture, Interior Architecture and Design, Fashion, and Architecture programs, among other programs offered at the University.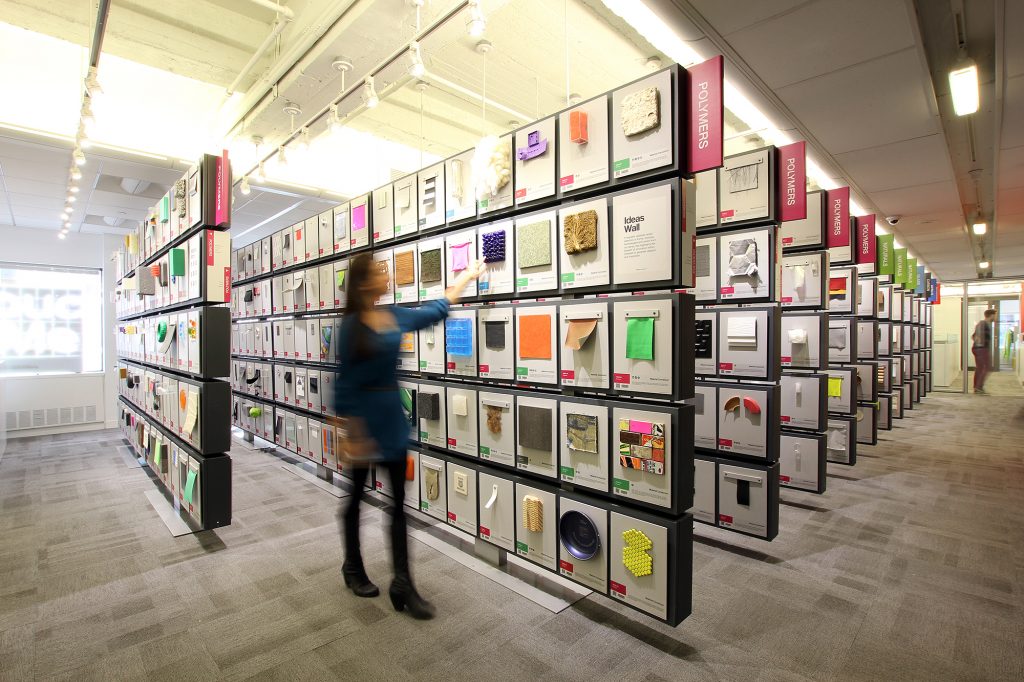 "Material Connexion is the world's largest library of unique, innovative and sustainable materials, with more than 20 locations worldwide and 1M+ active members,'' said Rachel Lexier-Nagle, Senior Marketing and Communications Manager at Material ConneXion. "We help students create the products of tomorrow through smart materials and design thinking, and through the use of our comprehensive materials library and proprietary database."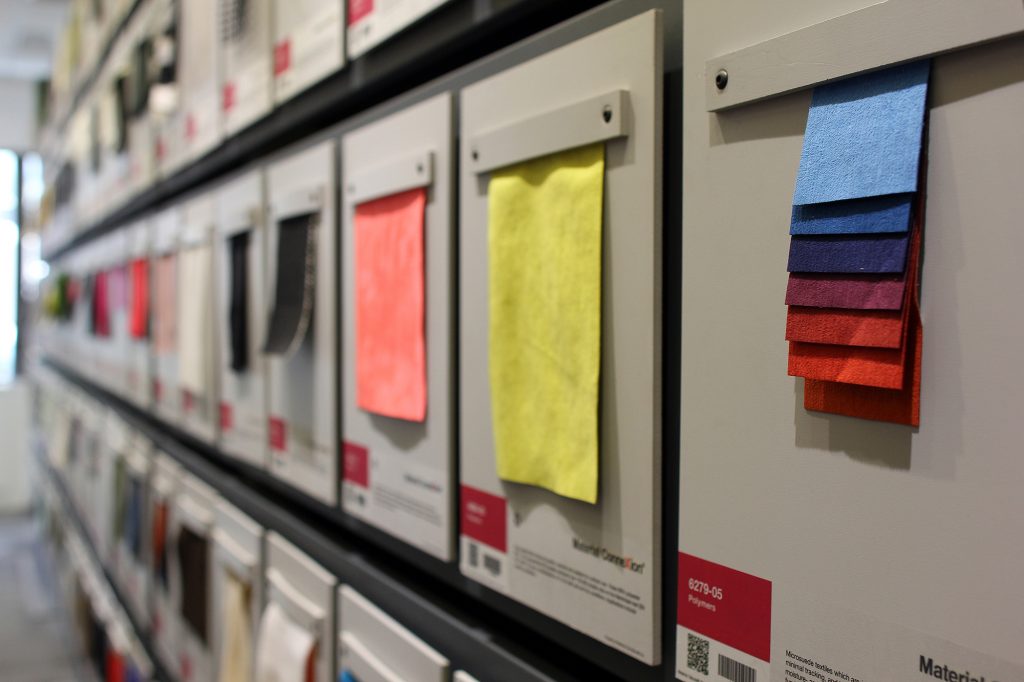 During most recent New York Fashion Week, Online Fashion Director Iliana Ricketts took a group of enthusiastic students on a tour of the Material ConneXion location in Midtown Manhattan. "We are extremely grateful for this opportunity. Having access to the newest materials and processes will push creativity far in the conceptual stage of development. It's one thing to research materials online, and entirely different to experience them first hand!" Ricketts said.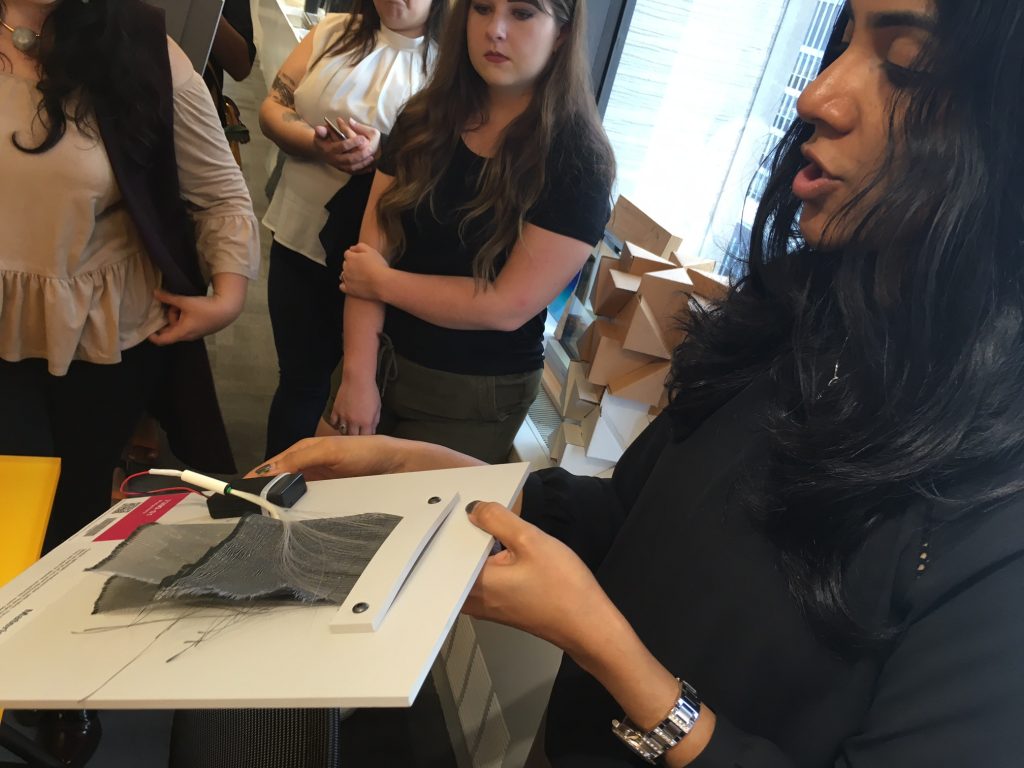 "What is wonderful about Material ConneXion is that it ensures that the companies it represents have the ability to manufacture and deliver on demand," she added.
Iliana's enthusiastic students appreciated the first hand opportunity, and the special resources that are being offered. Student designer Nicolette Blount, BFA Fashion Design, echoed the general sentiment: "I didn't even know something like that existed!  I loved being able to touch everything and I was surprised at the types of things one can use to make different textiles! If you were having a [creative] block, that would be a great place to go for inspiration. It's a must-see!"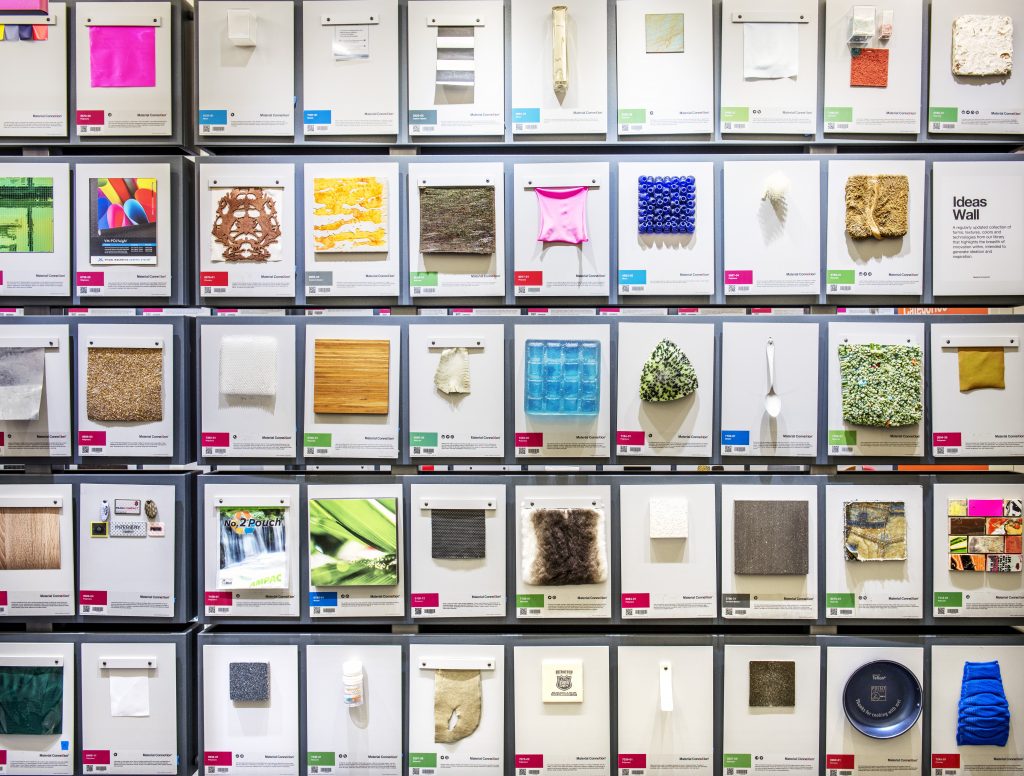 One can explore Material ConneXion in person by visiting the Resource Library, on the 6th floor at 180 New Montgomery.
Text by Stephan Rabimov, Director of Fashion Journalism & Social Media Center
with additional reporting by Alexey Timbul, Part-Time Instructor in Fashion Journalism
Kahea Montgomery, MA Fashion Journalism & FSD intern