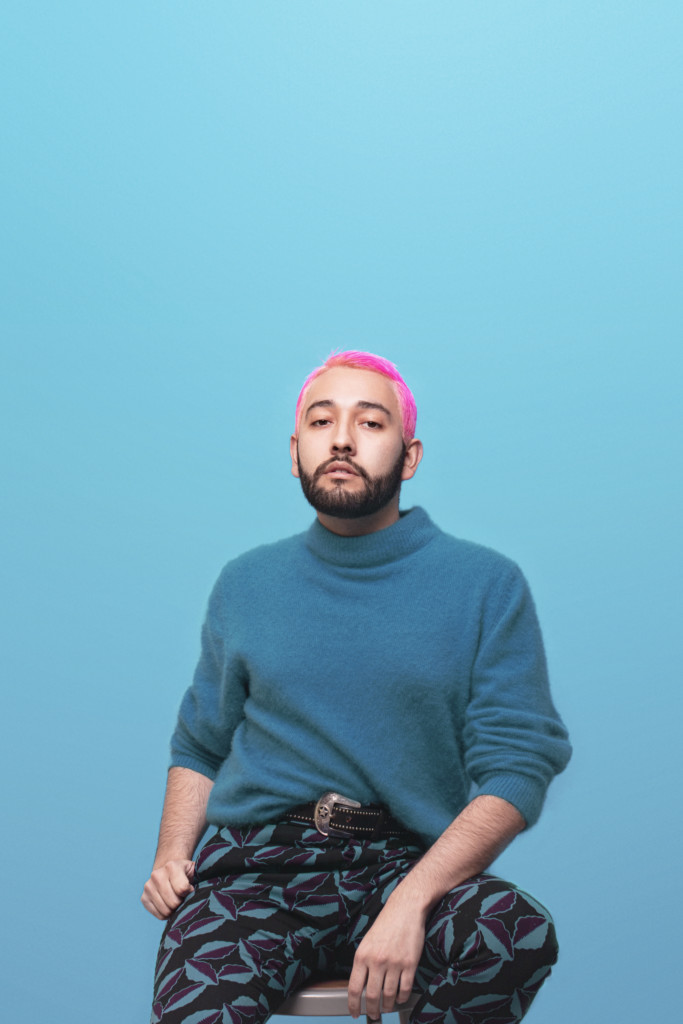 BFA fashion designer Diego Rivera's thesis collection, Ottoboy, payshomage to his father, Otto, and tells the tale of growing up as a child in El Salvador. When they were young, Otto and his brother would create fantastical worlds in their minds to escape the harsh reality of civil war. They would lose themselves in the innocence of childhood dreams, away from being ostracized and marginalized. Rivera's collection lives in these worlds. It's a place clothed in a glamour of his own making, a grand delusion to escape the humdrum of our modern woes.
Each piece in the collection drips with Latino influences. Silhouettes take form from mariachi hats; the outline of a sombrero brim turning into an architectural shoulder. "It's a symbol of masculinity," Rivera explains. "The bigger the hat, the more of a man you are."
Rivera continues exploring this construct of masculinity through soft pinks and metallic brocades, together with stretch leggings printed with an image he took of his own leg hair. Overall, it's a collection that is tailored and sharp, where clean lines mix with ruffles or tulle.
With the Virgin Mary being a central figure in Catholicism, it's 'la capa de la Virgen' or 'the Virgin's cape' that is Rivera's pièce de résistance. Layers of sea foam green tulle cascade to the ground, draped asymmetrically, one arm free from constraint.
Customs and traditions blend to create a fusion of pride that teems within Rivera's collection. He merged the most important parts of his culture, dignifying them, remembering them in a most extravagant way. "It is my love letter to El Salvador," he says. "This idea of a home I never got to live in."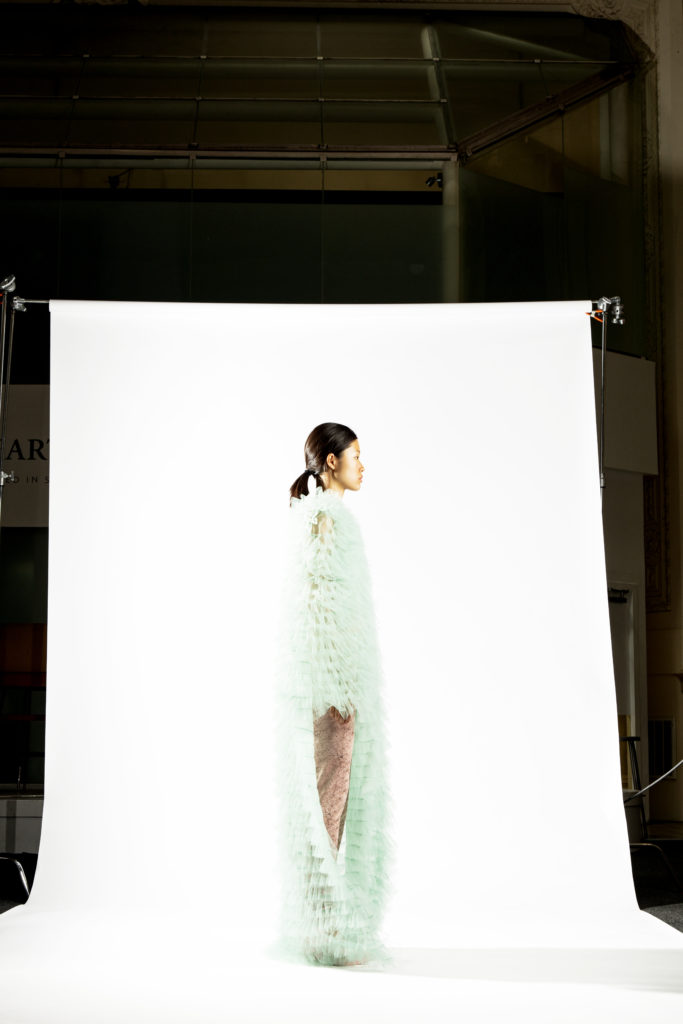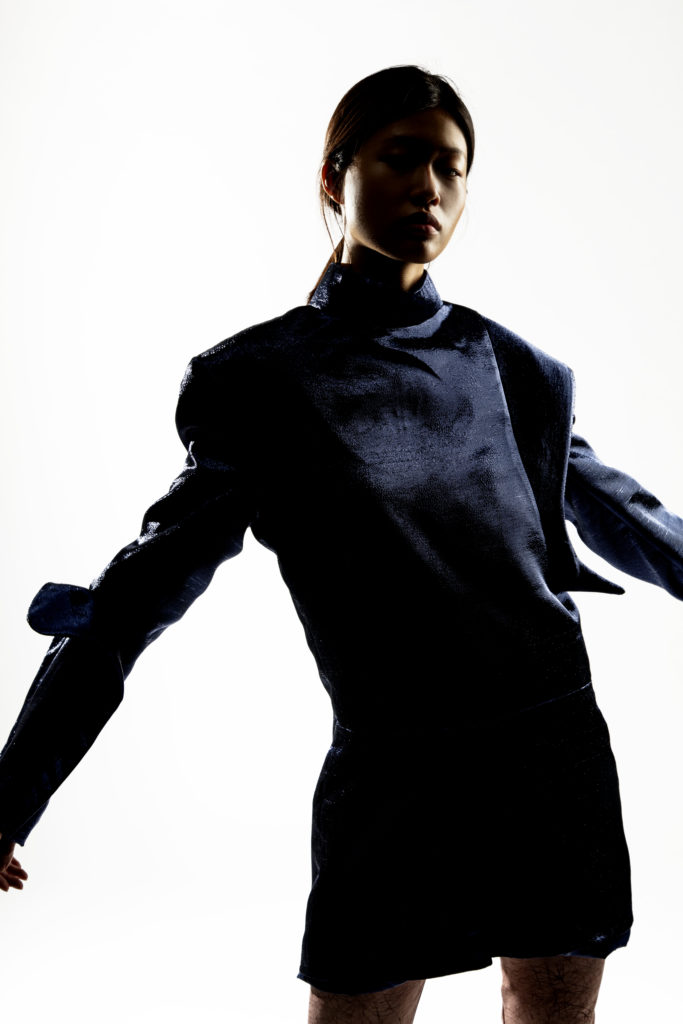 Words: Dwaine Hill, BA Fashion Journalism
Edits: Josh Walker & Ellie Dietrich
Photography: Danielle Rueda
Model: Tiffany, STARS Management