For over 80 years, the YMA Fashion Scholarship Fund (YMA FSF) has supported fashion, art, and business education by supporting, nurturing and honoring the future of fashion. The mission of this national non-profit association is to advance the fashion industry by encouraging gifted and enterprising young people to pursue careers in design, merchandising, retailing and business – ensuring the industry will continue to attract dedicated, capable, and creative individuals. Scholarships are awarded annually to the best and brightest students across the nation.
For 2018, Junho Kim (BFA Fashion Merchandising), Nami Kim (BFA Fashion Marketing) and Isis Bryant (BFA Product Development) were each awarded a $5,000.00 scholarship from YMA FSF.
In order to be considered for the merit-based scholarship, applicants must be currently-enrolled full-time undergraduate college students with a minimum 3.0 GPA from one of the 60 YMA Fashion Scholarship Fund Member Schools. Applicants must be allowed by their own school to apply, and must submit a case study on a current trend relative to the industry that has been chosen and assigned by the YMA Fashion Scholarship Fund Scholarship Committee. For the 2018 case study, students were challenged to address how to use technology to bring shoppers back to brick-and-mortar retail.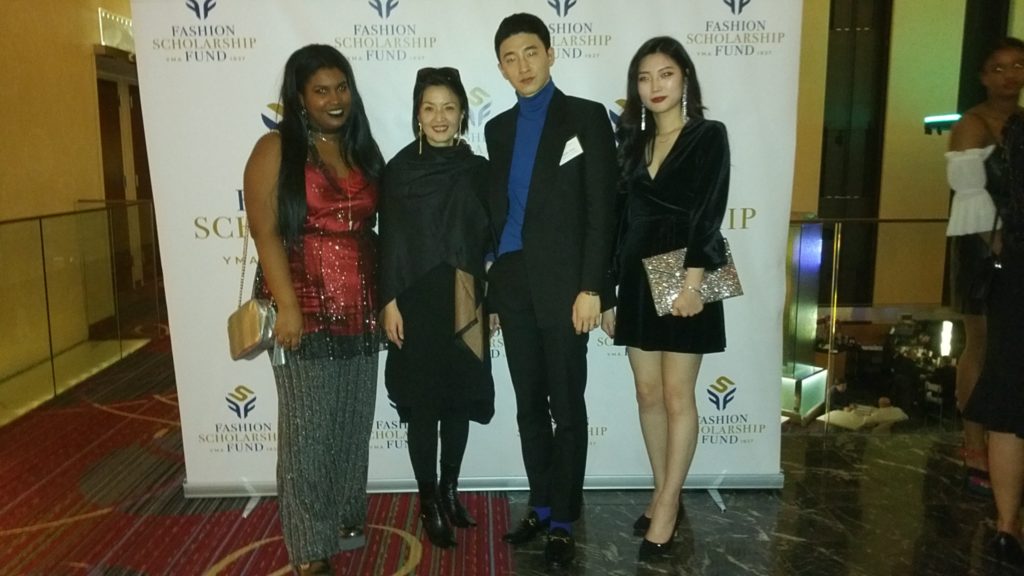 From left to right: Isis Bryant (BFA Product Development), Jinah Oh, Director of Fashion Merchandising for the School of Fashion, Junho Kim (BFA Fashion Merchandising) and Nami Kim (BFA Fashion Marketing) at the YMA Fashion Scholarship Fund National Merit Scholarship Awards Dinner on January 9, 2018.
Director of Fashion Merchandising for the School of Fashion, Jinah Oh, accompanied the three Academy scholars to the YMA Fashion Scholarship Fund National Merit Scholarship Awards Dinner on January 9, 2018 at the Marriot Marquis in New York City. The organization also honored industry leaders such as Stephen Sadove, former Chairman and Chief Executive Officer of Saks Incorporated, who received the Lifetime Achievement Award that was presented by Marc Metrick, President of Saks Fifth Avenue. Rachel Shechtman, Founder and CEO of Story, presented the Fashion Innovator of the Year Award to Katia Beauchamp, Co-Founder and CEO at Birchbox. Fashion designer Christian Siriano was honored as Entrepreneur of the Year, while Kenneth L.Wyse, President of Licensing and PR of PVH Corp. (formerly Phillips-Van Heusen Corporation), received the Wholesaler of the Year Award from Manny Chirico, Chairman and Chief Executive Officer of PVH Corp
The following day, YMA FSF hosted the Annual Internship/Career Fair with talent acquisition teams from more than forty FSF sponsor companies such as Abercrombie & Fitch, Adidas, Ascena Group (parent company of Ann Inc.), Authentic Brands Group (licensing), Burlington Stores, Charlotte Russe, Delta Galil (wholesale), Dick's Sporting Goods, GAP Inc., G-III Apparel Group (wholesale), Haddad Brands (wholesale), Iconix (licensing), JC Penney, Kohl's, Levi Strauss & Company, LF America Men's (wholesale), Lily Pulitzer, Macy's, Nest Fragrances (wholesale), Peerless Clothing (wholesale), Perry Ellis International (wholesale), PVH (wholesale), Ralph Lauren, Randa Accessories (wholesale), Ross Stores, Steve Madden, Tapestry Inc. (aka Coach), Tailored Brands (retail), Tharanco Lifestyles (wholesale), UMB (global event company), VF Sportswear/Nautica (wholesale), and Weissman's Designs or Dance (costume design).
The organization has also created FSF Connect, an exclusive, members only networking platform developed specifically for current scholars and FSF alumni. Through this site, scholars will have the ability to tap into the expansive FSF global network, stay informed on events and social media posts, engage with one another coast to coast, select a FSF alumni as a mentor, access jobs postings, join affinity groups, post photos, and get the latest scoop in the FSF quarterly newsletter.
FashionSchoolDaily caught up with the three Academy FSF scholars after the awards dinner: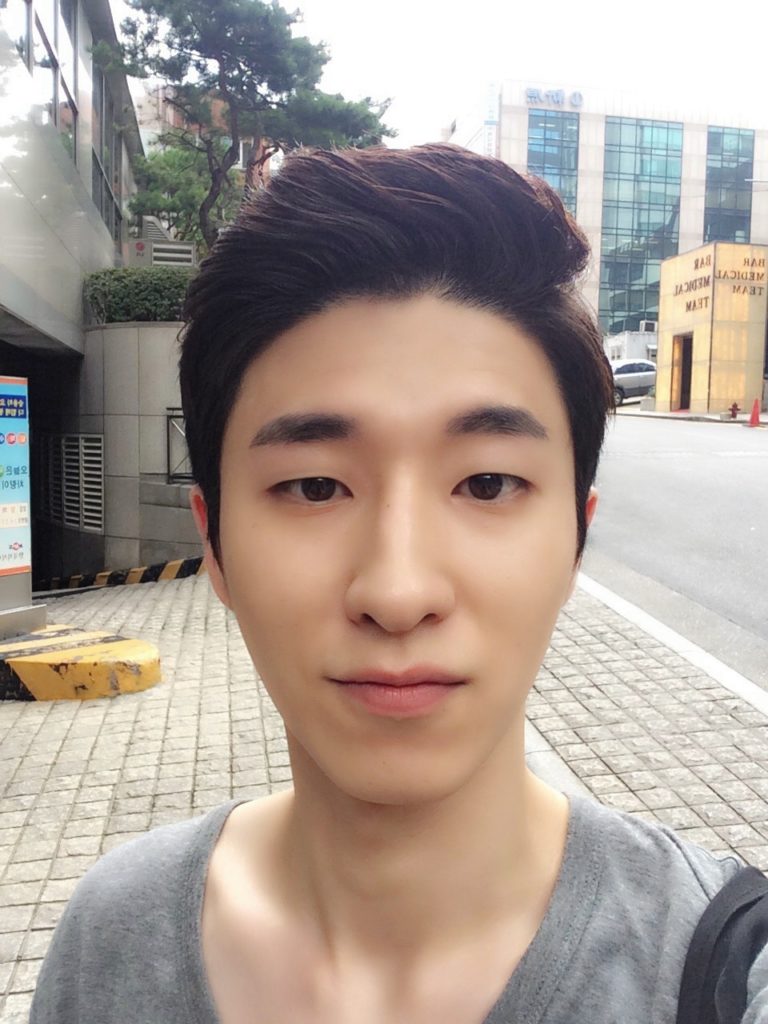 BFA Fashion Merchandising student Junho Kim
Tell us about your YMA FSF Case Study Project:
The goal of the competition was to identify a merchandise assortment and an in-store entertainment that could improve the performance of a retailer by weaving together digital technology with an offline space. My project was to establish a South Korean fashion pop-up store 'Seoul Shop' in Bloomingdale's featuring a Virtual Reality (VR) Experience Zone and a 3D Printing Station, to help bring younger modern customers and their families to the brick-and-mortar department store. In the VR Experience Zone, customers would be able to virtually travel to popular destinations in South Korea, and the 3D Printing Station would make a one-of-a-kind memory gift for those who shop at Bloomingdale's. This unique strategic initiative is designed to help the company expand their customer base by improving the physical store channel to better meet the needs and wants of those who are smarter, and demanding a more exclusive shopping experience.
What was your inspiration behind your project?
My inspiration and ideas behind the project are to basically to bring Korean fashion brands with various categories (kidswear, womenswear, menswear, and home goods) to the U.S. retail market. I believe that K-fashion is spreading and emerging worldwide. Seoul Fashion Week has a strong and great influence throughout the world, like in New York. However, from a millennial customer's point of view, I still can't find places to shop K-brands in U.S., so this would be a good opportunity for major brick-and-mortar retailers such as Bloomingdale's.

What is the best advice that you have received?
To be honest with yourself. Do you think your idea is innovative or creative enough? If not, keep pushing yourself more and more.
Do you have a favorite School of Fashion memory?
Attending the 2018 YMA Fashion Scholarship Fund National Merit Scholarship Awards Dinner in New York City
Any advice for students looking to win a scholarship from YMA FSF?
First of all, manage your time wisely. Make sure that you have enough time to edit your work. Even if your idea is brilliant, you will not be selected if there are any mistakes. Second, ask your instructors for help!!!! Educators in the fashion department want to help you. Last, read the rule of formats carefully. This is similar to my first bit of advice – if you don't follow the rules, the judges won't select you no matter how innovative your idea is.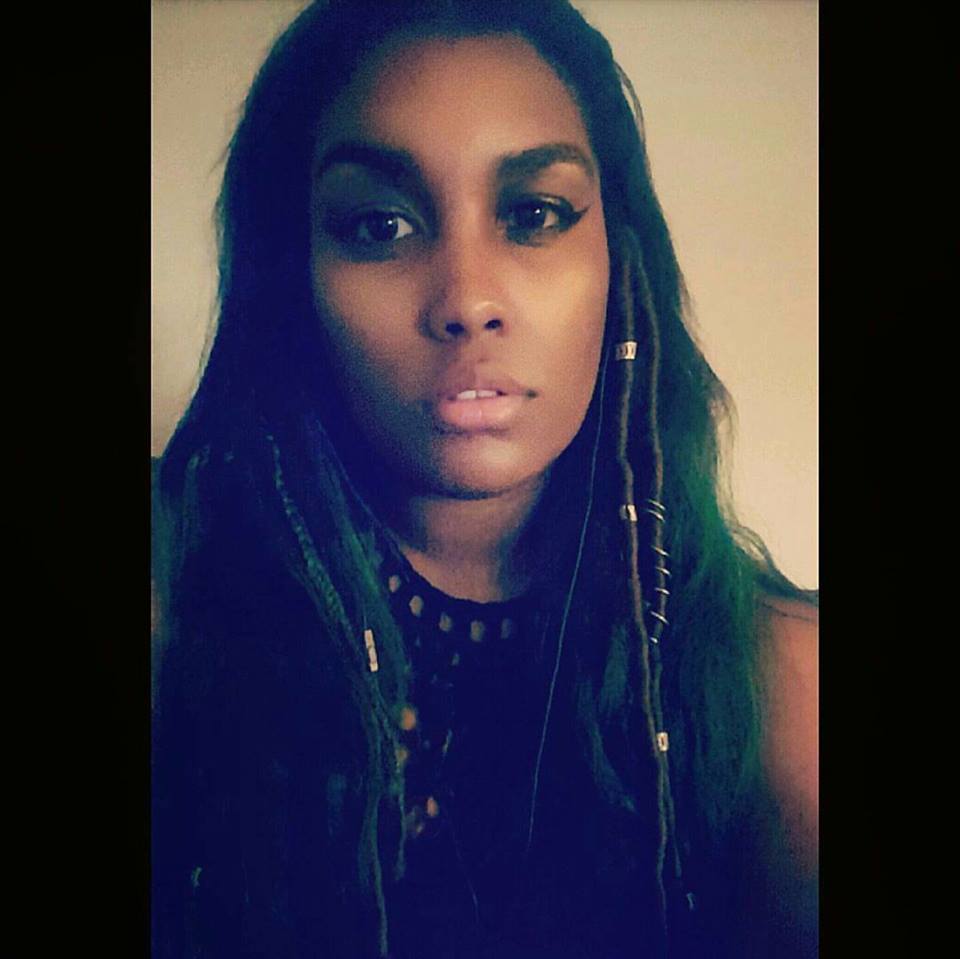 BFA Design and Product Development student Isis Bryant
Tell us about your YMA FSF Case Study Project:
My prompt for YMA FSF Case Study was to create a curated collection for a retailer that would increase foot traffic into their brick-and-mortar store. I chose Free People as my retailer because I had been heavily inspired by 70s and gypsy style for a while and wanted to dive deeper into those aesthetics. The bohemian style lends itself well to intricate details which I love. Free People has an interesting position in the market because they target a niche customer. However, I have found that where they fall short is the lack of consistency in price point, overwhelming product assortment, unclear branding message, and their key competitor is dominating the market share. These factors make Free People a prime retailer for a curated collection.
I decided to go with an African theme in order to broaden the target market beyond the traditional "hippy girl." My curated collection is Tribal Soul and was created for launch in S/S 2018. I decided to create 3 "personas" or muses that embody the spirit of Free People Tribal Soul. These 20 somethings called Soul Sisters are multicultural and were created as a point of reference for different customers to see themselves as a Tribal Soul Sister too. The idea is that each season Free People will launch a collection inspired by a different destination and Tribal Soul will be the first of the series.
I designed 7 pieces; which included 3 original prints with a 5 color-way color scheme. I drew inspiration for the silhouettes, details, colors, and prints from churches, Nigerian Masquerades, and trend research. My most loved details of the collection are the slubbed linen, emu feathers, chainette fringe, embroidered denim, crochet accents, and the embroidered appliqué which I made by hand.
Along with the designs we were told to describe how we would merchandise the collection. My goal was to create an immersive experience for the customer. I designed my floorplan in a racetrack configuration, placing the product in a circular orientation to encourage customers to move throughout the entire store. I wanted to make customers aware of the tradition behind the collection so I placed an LED screen on the furthest wall to play video footage of actual Igbo Masquerade Festivals. The store is also adorned with a center pedestal that has the mannequins holding hands in a circular formation. The store is merchandised with hanging racks, embroidered rugs, feather details, crochet hanging lamps, and fringe adornments added to walls. The brick and mortar store will have the Igbo Masquerade footage for sale where half the proceeds will go to the indigenous people of the lands.
The prompt also asked us how we would communicate the story of the collection to customers and I chose to use a documentary style as campaign. I think the genuine nature of documentary style footage would capture the hearts of customers and inspire them to learn more about the roots of the collection. The ad will feature "real women" versus traditional models where each woman would be asked, "What sets your soul on fire?"
What was your inspiration behind your project?
The Igbo Masquerade of South-East Nigeria is a centuries old festival designed to celebrate harvest time. The Igbo people wear full-bodied masks that resemble dead spirits and dance for hours. A friend I met at the Academy is from this part of Nigeria and shared this festival with me and I was immediately inspired. Igbo masquerades are very colorful and the Nigerian people believe that once a person dons the mask, they will be infused with spiritual powers.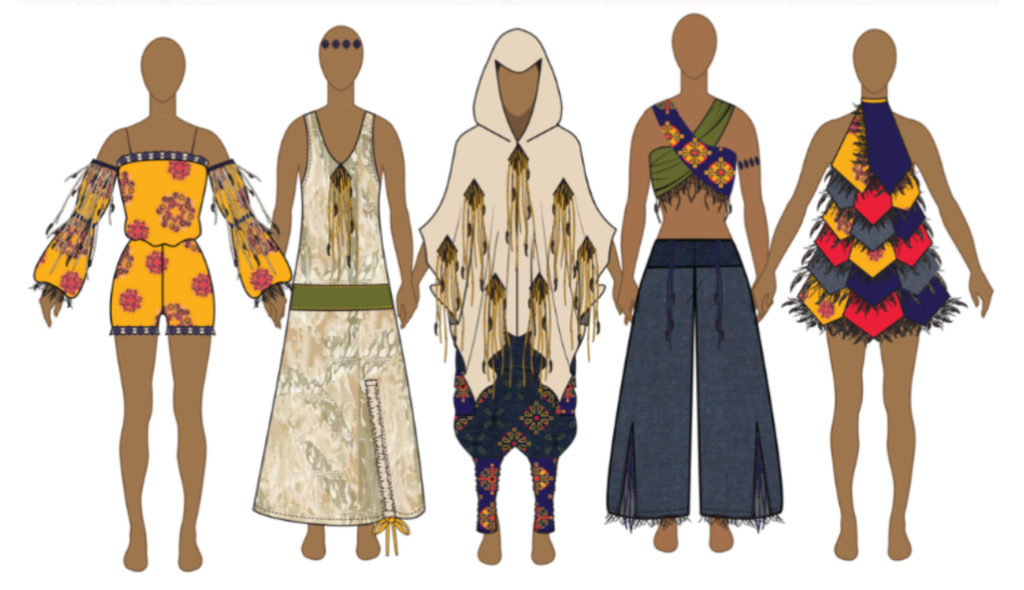 What is the best advice you have received from a School of Fashion instructor?
I have been lucky to have had really great instructors that have all left their individual impressions on me. They have, and are still, opening my eyes to my own talents. I feel I have just broken the surface of my creative depth and I still have a lot to learn. My first semester Marketing 1 instructor, Jill Siefert, told me that I already was my own brand and that made me realize the power that I have as an individual. Kiril Hristov was my Drawing for Fashion instructor and to this day I am still impacted by his class and use those skill on a daily basis.
Do you have a favorite School of Fashion memory?
I don't have a specific moment from the Academy that stands out to me but what I cherish the most about the School of Fashion has been the connections I have made with my peers and instructors. I still have the same friends from my first semester at the Academy and its crazy being able to work with them in a professional setting outside of school.
Any advice for students looking to win a scholarship from YMA FSF?
Just do it! This is a once in a lifetime opportunity that can only be done while you are an undergrad. All those sleepless nights will be worth it! The YMA will open up many opportunities that you may have never entertained before. As far as the actual project, try and think outside the box and look for inspiration everywhere you go. My best ideas have come from a walk down a street I have never traveled before. Lastly, embrace your mistakes and trust the process. I find my most enlightened ideas come from my "flaws."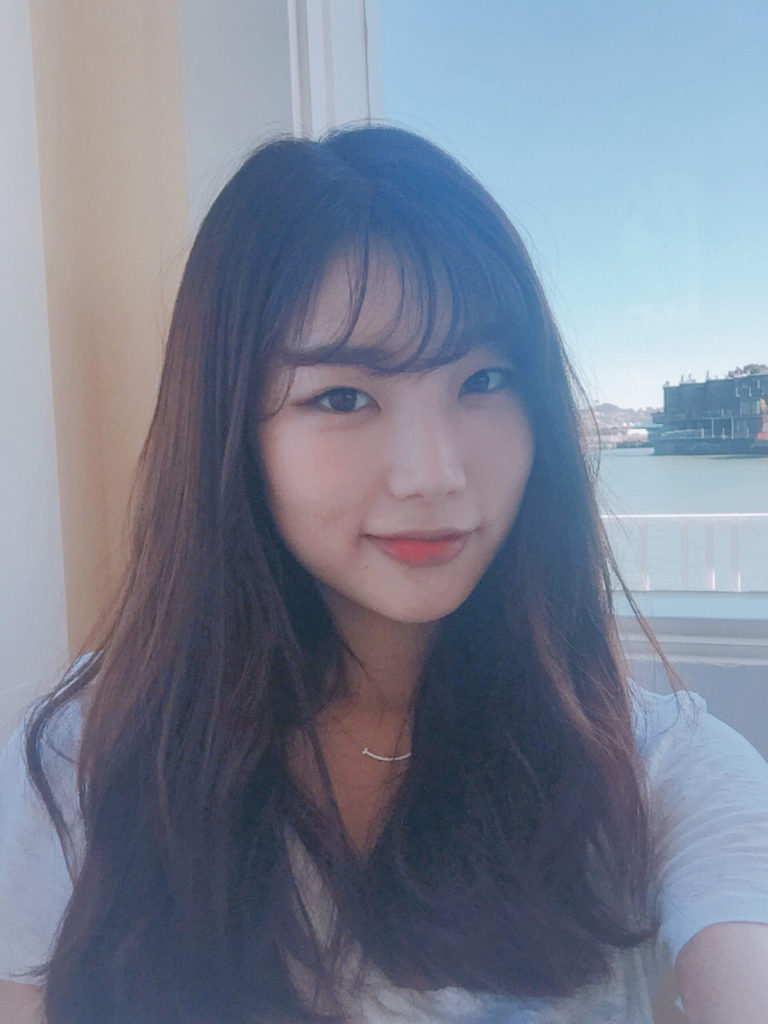 BFA Fashion Merchandising student Nami Kim
Tell us about your YMA FSF Case Study Project:
I created the merchandising and marketing plan of a new in-store entertainment concept called "WALK&PLAY" for Macy's. The proposal is for Macy's to develop a mobile video game using Augmented Reality (AR) technology that integrated into the Macy's current mobile app. It consists of two components that called "Walking Reward" and "Treasure Hunt." The walking reward concept is using AR with GPS technology, which calculates the distance of customer traveled within the store, and the customer receives a reward from the accumulated points. While customers browse the store with the mobile app, they find hidden treasures with the "Treasure Hunt" game. It's using AR and real-time location system (RTLS) technology.
What was your inspiration behind your project?
My biggest inspiration was a conversation with my mom. She lives in Korea and loves to visit the department stores in Korea. We talked about Korean department stores promotions and that inspired me for this project.

What is the best advice you have received from a School of Fashion instructor?
Jinah Oh, Director of Fashion Merchandising gave me advice, helped me organize my concept, and encouraged me to complete the project.
Any advice for students looking to win a scholarship from YMA FSF?
I would say, prepare as soon as possible. You should start your project or even begin thinking about it when the topic is announced. It would be easier to complete your project with better quality than starting it too late. Also, be creative! I think the creativity is the most important for YMA Scholarship. The judges know that you are a student and are looking for something new and creative.