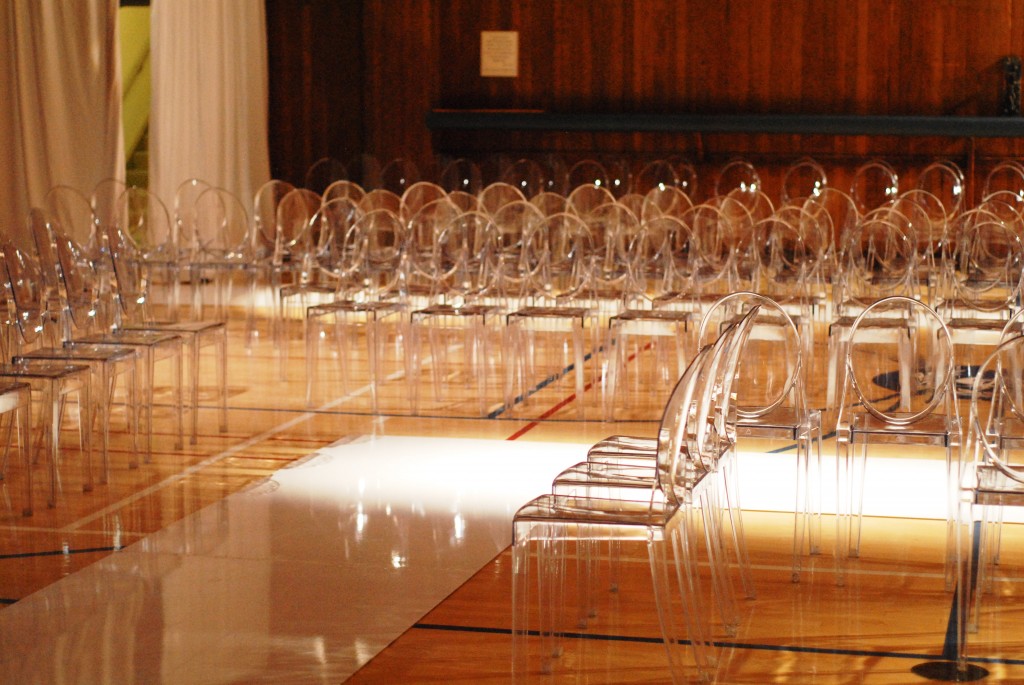 Like a zip of a dress another academic year at the School of Fashion has come to a close, and Thursday May 14, was the grand finale! The day began at 4pm at the School of Fashion at 625 Polk for the President's Reception and Portfolio Review, which was followed by an awards ceremony honoring this year's guests of honor, The Council of Fashion Designers of America (The CFDA) and 2014 CFDA/ Vogue Fashion Fund Runner Up and School of Fashion alumna, Ryan Roche. It concluded with a private viewing of the 2015 Graduation Collections at 7pm at the show venue just a few blocks away from the School of Fashion.
At the Portfolio Review, graduating M.F.A and B.F.A students were handpicked by the School of Fashion to showcase their portfolios to friends, family, guests of honor, perspective employers and industry bigwigs from companies including Adidas, St. Roche, Abercrombie and Fitch, Pottery Barn, Timbuk2, Williams Sonoma, and Bebe stores, to name a few.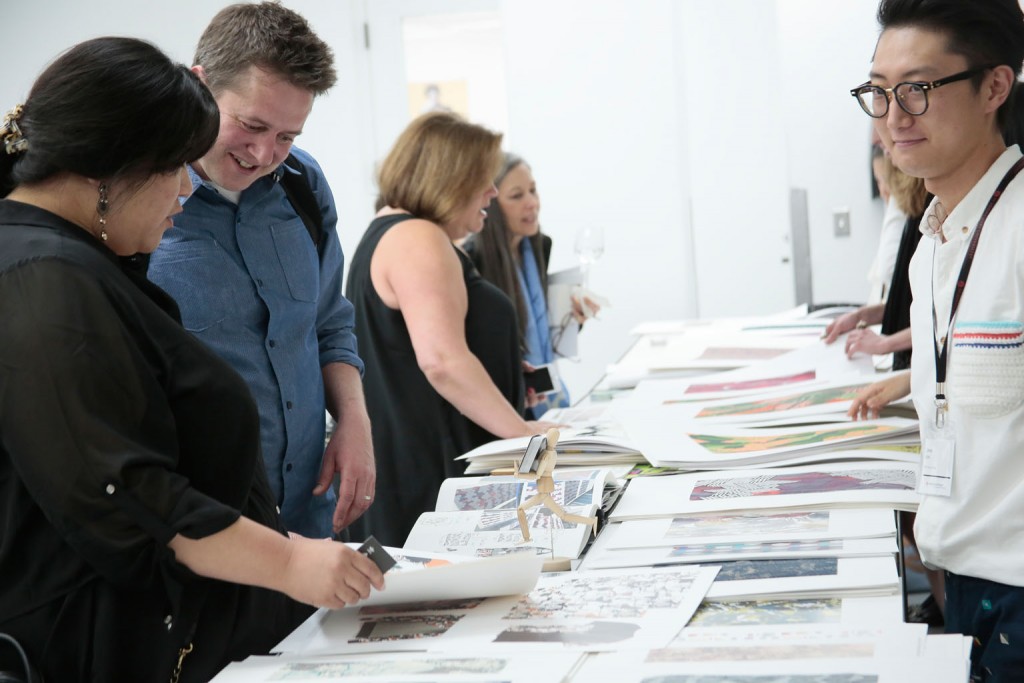 Also in attendance was 2013 School of Fashion guest of honor Lubov Azria, CCO of BCBG Max Azria. Azria and her team previously consulted School of Fashion students to work on a collaborative project for BCBG sister brand Hervé Léger, which is celebrating it's 30th anniversary. The 15-look capsule collection created by students for the project opened the fashion show. Nina Hui, M.F.A. Fashion Design, whose work was included in the collection, was selected for an internship with Hervé Léger.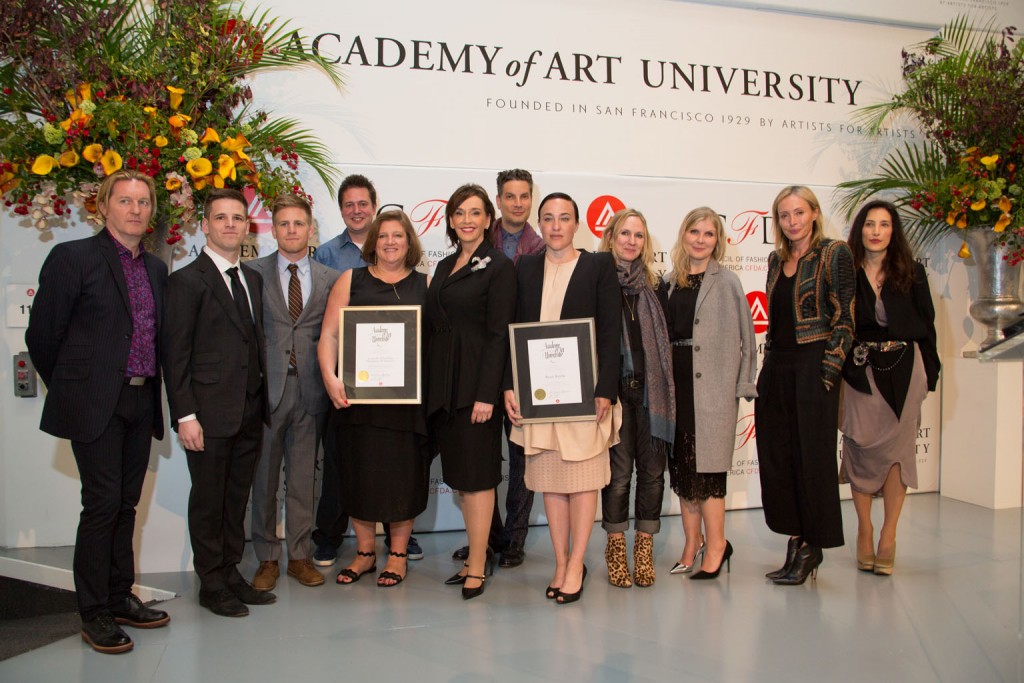 At Dr. Elisa Stephen's President's Reception, awards were given to The CFDA Executive Director Lisa Smilor and Senior Manager of Professional Development Sara Kozlowski on behalf of the organization for their Outstanding Contribution to the Fashion Industry and Fashion Education in light of their commitment to the growth of the American fashion industry.
"I am very proud to have been involved in the inception and growth of The CFDA's scholarship and professional development programming over the past 19 years," said Smilor. "It is exciting and very rewarding to identify and support such an impressive, talented group of students and emerging designers each year. Our organization is most fortunate to have the ever-present support of the fashion industry, particularly that of our sponsors and The CFDA Members, which allows us to provide the unprecedented opportunities that we offer and achieve our great success stories."
Ryan Roche received the Distinguished Alumni Award for her success in creating a sustainable American fashion line, which has been recognized by The CFDA as well as being shortlisted for the 2015 LVMH Prize in Paris. She is also nominated for The CFDA Swarovski Womenswear Designer Award that will be announced in June. Roche announced that she had selected Gisel Ko, BFA Knitwear Design, for an internship.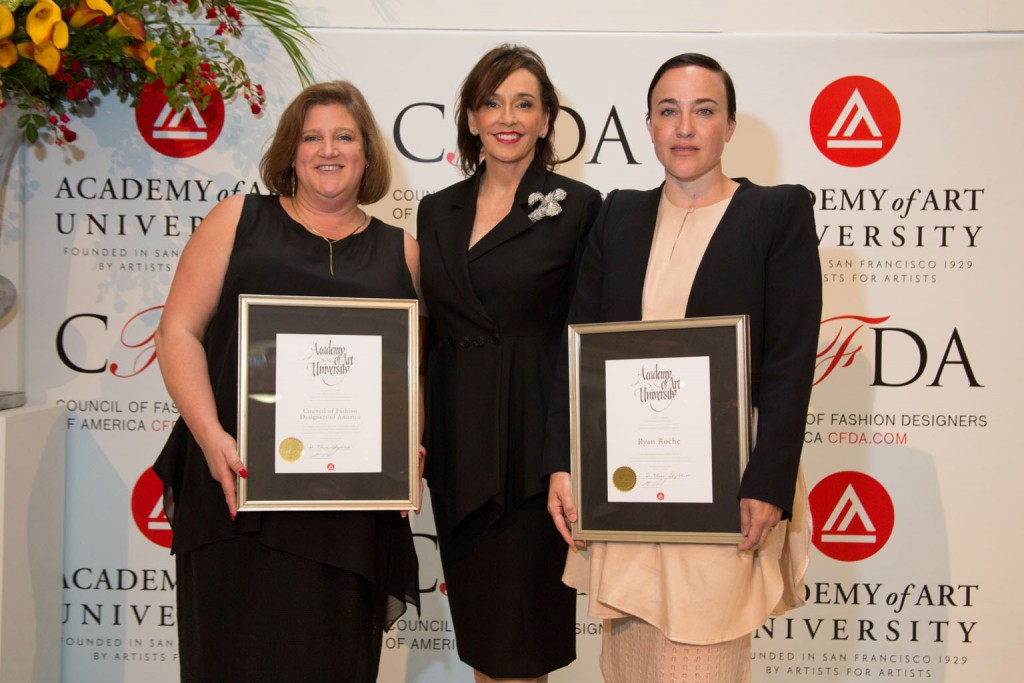 Students won awards as well, with Smilor presenting BFA Fashion Design student Pitzy Villagomez Ortega with The CFDA Scholarship Award for $10,000 and BFA Fashion Design student Anh Phuong Thy Do with The CFDA Scholarship Award for $5,000.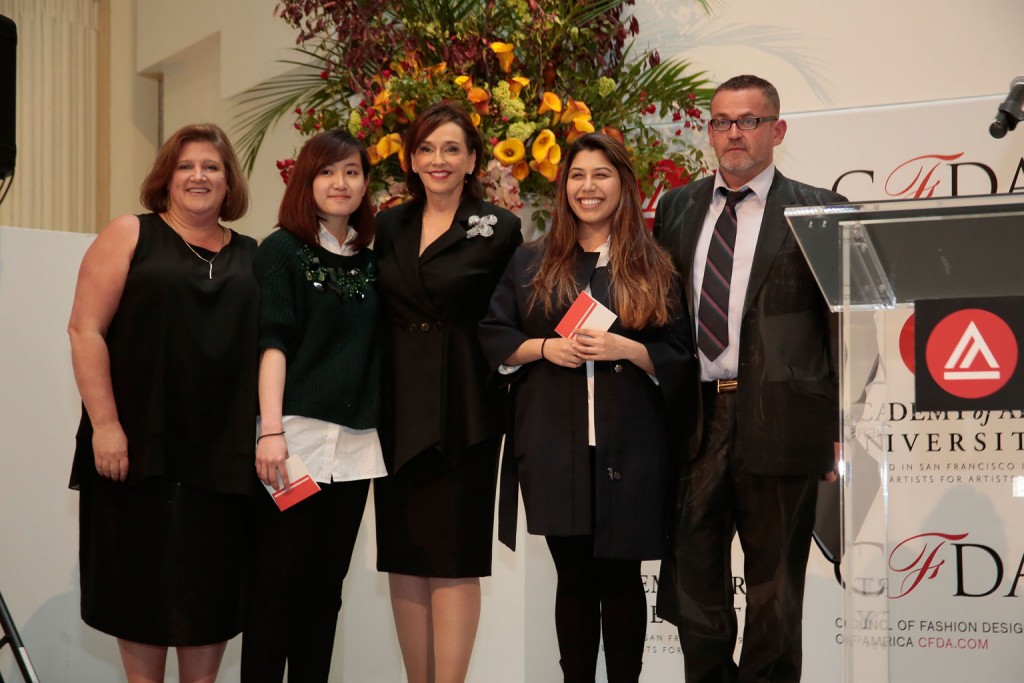 Additionally, awards were announced for the winners of the Royal Society of the Arts Awards, YMA-Fashion Scholarship Fund, and the Paris Sister City Scholarship Exchange with Studio Berçot and L'Ecole de la Chambre Syndicale de la Couture Parisienne in Paris, France.
The night ended with the Graduation Fashion Show, which consisted of 21 collaborative collections from 39 student designers majoring in a variety of concentrations such as: Fashion Design, Knitwear Design, Menswear Design, Technical Design, Textile Design and Jewelry/Metal Arts. Guests were wowed by the show, and during the finale a thunderous roar of applause swept over the building as each designer stepped out onto the catwalk to take their bows.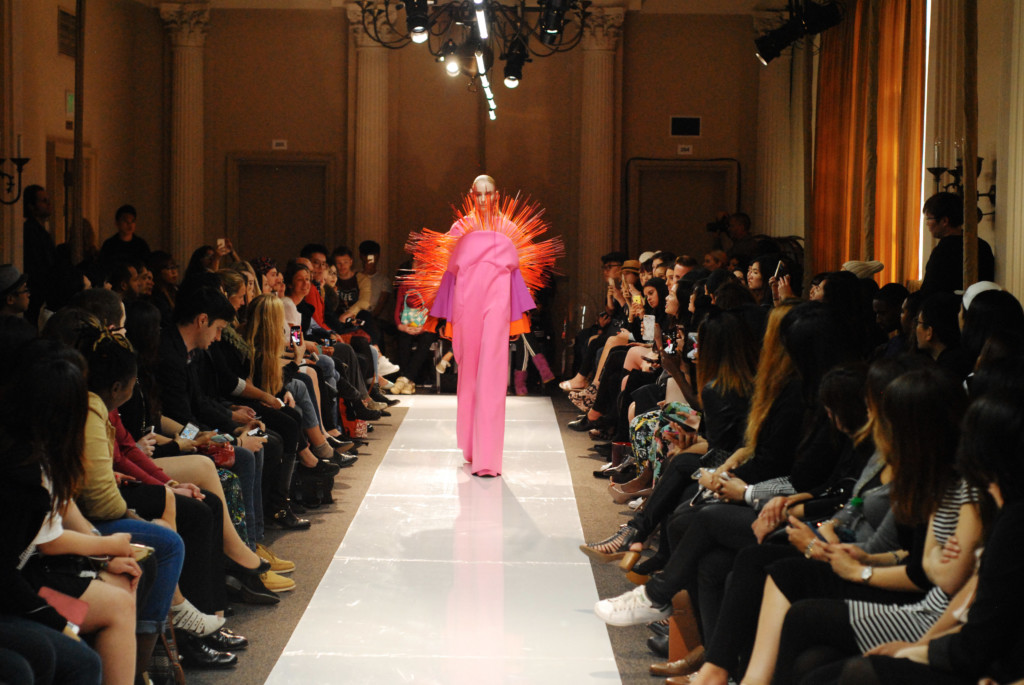 "We see our role in these designers' education as going beyond the classroom. We are committed to help launch our students' careers and have their collections seen by as many industry professionals as possible," said Dr. Elisa Stephens, President of Academy of Art University.
By: Malcolm Thomas