Social media plays a huge role in today's public relations. It is hard not to know social network lingo such as "follow," "like," "unfriend," or "check-in." Fashion people are aware of the importance of social media and I have compiled some of the must-follow Twitter list of those people. Some of them aren't as friendly as the rest, but they definitely send out great tweets.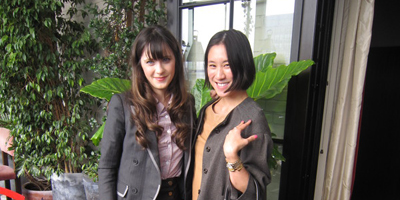 1. Eva Chen — Beauty Editor at Teen Vogue.
twitter.com/evachen212
Eva Chen is a sweetheart. I once told her she's like the Beauty & Skin Care Fairy Godmother — but younger and prettier. Eva always has the greatest skin care tips and she knows everything about the beauty industry. Try her! I once asked her if she knows any coconut lip balm (I like coconut, okay?) and she replied to me immediately with a link to the product and a little review blurb. I like how she always talks to her fans/followers.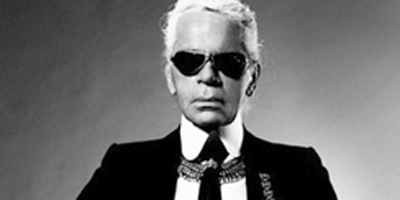 2. "Karl Lagerfeld" — You should already know who he is.
twitter.com/karl_lagerfeld
It's hard to imagine that Karl Lagerfeld tweets. It's just beyond my imagination. Real or fake, this "Karl" definitely has some valid points to say, such as "Designers must be both conscious and unconscious at the same time. Clear thinking at the wrong moment can stifle inspiration and talent." Whoever this user is, he definitely is channeling Karl Lagerfeld pretty precisely.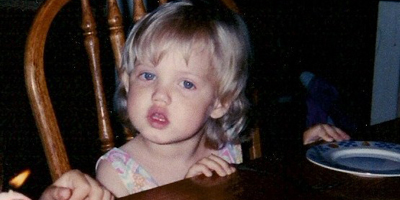 3. Lindsey Wixson — Model
People have mixed feelings about Lindsey Wixson, a 16-year-old model from Wichita, Kansas. Some people love her look. Some people think it's too "outside the box." Nevertheless, I followed the supposed "real Lindsey Wixson" on Twitter and she was very charming. Her modeling makes her look like a porcelain doll from the Bride of Chucky. In Twitter life, she is a very nice young girl. She is always cheery and smiley. She tweets stuffs like "Just bought my first Mac! :D" which is just so cute and innocent—very un- Bride of Chucky. She occasionally replies to her fans' tweets. I actually liked her more after following her on Twitter.
Follow the jump to read more.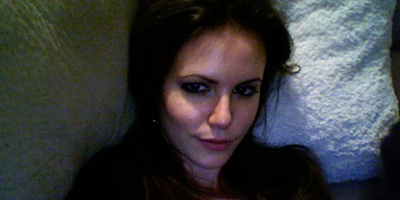 4. Amy Odell — Blogger at The Cut Blog (New York Magazine)
twitter.com/amyodell
Amy Odell is the genius behind The Cut blog. I just love how honest she is! She doesn't sugarcoat anything like some other bloggers who work for big fashion companies out there. Her personal account is more about her thoughts and sometimes about fashion too. I find it fascinating to read her tweets like: "Sexy fish is the new sexy b*tch." I think she is the perfect combination of campiness and b*tchiness but with enough information to make her posts worthy.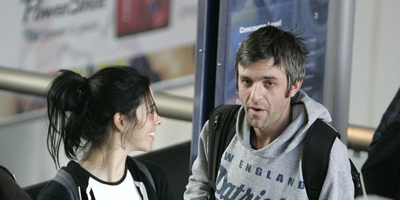 5. Alec Sulkin — Comedy Writer/Producer of Family Guy and The Cleveland Show
twitter.com/thesulk
Well, this one is totally different. He is not from the fashion industry—he doesn't even tweet about fashion. But he is funny. Alec Sulkin writes for Family Guy. Brad Goreski (Rachel Zoe's ex-assistant) was the one who Follow-Friday'd (#FF) him and since then, I've been following him. He's quite a funny guy. He says things like "Smile. Your enemies hate it." or "If I have to make up a fake number, I'm putting an 8 in it." I sometimes do not understand some of his tweets, but they just sound funny — just like the Family Guy episodes. He does reply to people's tweets but he replies via DM. Upon researching for this post, I found out he's dating (or dated) Sarah Silverman and he was all over gossip blogs.
6. Chictopia — Fashion's Social Network Site
twitter.com/chictopia
Chictopia is a source of inspiration if you want to know different style from different parts of the world. It's quite a journey to see what people are wearing in Belgium and compare it with the style in San Diego, New Zealand, or somewhere else. Chictopia is definitely where you'd go to find worldwide inspiration for your moodboard or simply ways to create your everyday looks. What great about these street style bloggers is how dedicated they are to creating looks.
Number seven would be Robert Duffy from Marc Jacobs (twitter.com/MarcJacobsInt) but he only tweets a week or two before every fashion week. He usually has the best behind-the-scene pictures or spoilers about Marc Jacobs shows and the designer's life.
Do you guys have any other Twitter users whom you think should be included on the list? Let us know!
Written by: Harry Go
Click here for more of "The World According to Harry"