As a cat person, I sometimes envy dog people who are able to dress their pooches with cute dresses. I am aware that the dogs sometimes look uncomfortable wearing clothes, but aren't some of the best pieces of fashion uncomfortable (i.e. high heels)?
Cats are en vogue. Miuccia Prada celebrated the felines in Miu Miu Spring 2010 collection and it is about time for cats to gain some more recognition in the fashion world. Cats are begging for their place in fashion. After all, it's called the catwalk not the dog walk.
Well, it seems that the people at Opening Ceremony (in case you forgot, owners Humberto and Carol were our guests in May) and United Bamboo heard the demands of cat-lovers. United Bamboo launched limited edition 2010 calendars featuring cute kitties wearing their clothes earlier this year. Now, for $500, you'll be able to dress your cats in United Bamboo. There are two designs to choose from.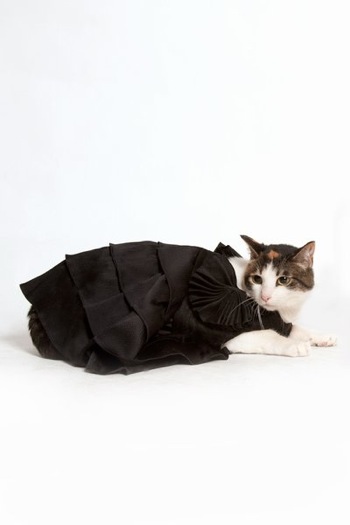 Now we can all match our cats: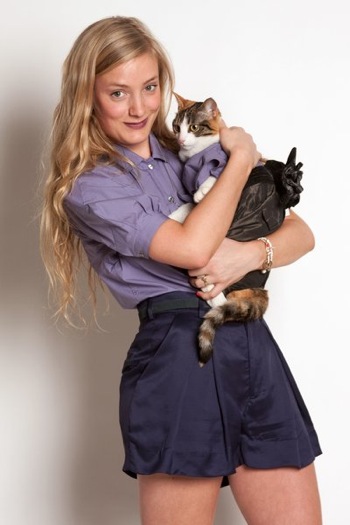 Perhaps our school should offer Animalwear Design class next semester. Would you sign up?
Written by: Harry Go
Click here for more of "The World According to Harry"