2008 MFA Fashion Design Alumna, Felice Morganti, launches her collection Succulent Groove this Friday, August 7 at 9:00 p.m. at Club Six, 60 6th Street in San Francisco.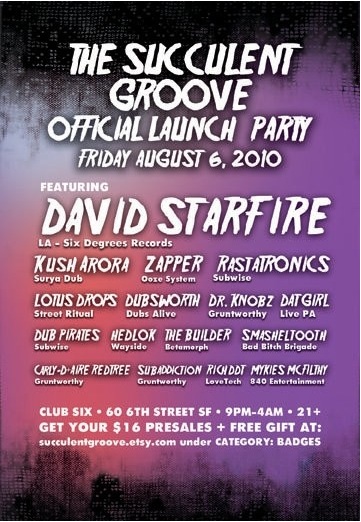 With a focus on sustainable fashion that has less impact on the environment, Succulent Groove's goal is to create clothing that goes beyond the concept of "eco-fashion" into unique art-wear that is current yet transcends style timelines. Look for up-cycled mash-ups, hemp knit hot pants adorned with lace, organic felting, leather bustles and a few surprises! (You can check out Succulent Groove's website by clicking here.)
Presale tickets + a free special gift from Succulent Groove can be found at here.
This event is 21+ tickets $16 before 11PM and $20 after.