When I think of Versace, I think of a long, blonde woman with a radiant solid colored dress.
That is how Donatella Versace has shaped the brand. Perhaps Donatella has a youth obsession and she wants everyone to look like her—but younger. The models on the Versace catwalk somehow look like a better presentation of Donatella herself. Take a look at this image below from Versace Spring 2010 collection.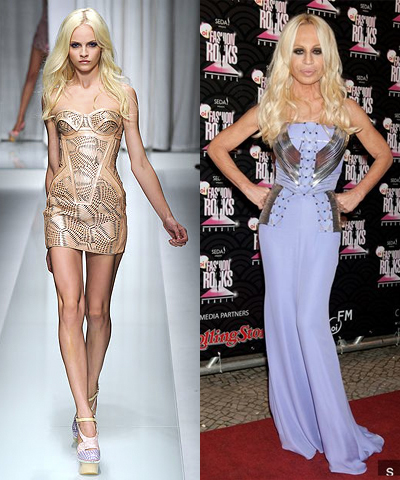 Ginta Lapina (left) in Versace Spring 2010 and Donatella Versace
See what I mean?

However, Donatella took a different route for her Fall 2010 campaign ad. Instead of Kate Moss or Gisele Bundchen, Donatella enlisted Anna Selezneva, Iselin Steiro and Valerija Kelava for the campaign. I've been a fan of Valerija because she has a dark and sinister look about her. Thus, she is not the typical Versace girl. The ads are in black and white, instead of the usual Versace soft pastel hues.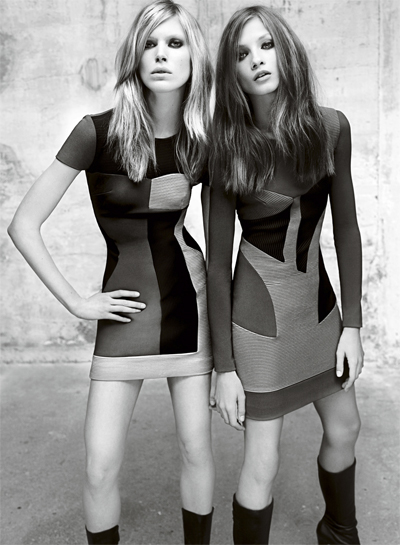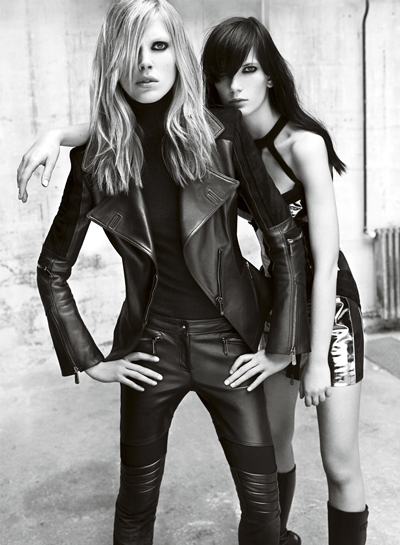 Versace Fall 2010 campaign ad
Don't they look anti-Versace?
I like this new direction but I'm not sure if Versace's loyal customers would love it.
Check out the making of the campaign ad video (even though it's quite a challenge to understand what Donatella is saying):
Written by: Harry Go
Click here for more of "The World According to Harry"