André Leon Talley said the following about Chanel's Resort 2011 collection:
"Lagerfeld had cast the show with a slightly more curvaceous model named Crystal Renn, not seen on any Chanel catwalk before. This in itself was groundbreaking for the house, but there was also the return of personality models encouraged to be themselves instead of robotic look-alikes."
What I love about André is his attention to the micro-details and his choice of words. André made a point when he said 'slightly more curvaceous' about Crystal Renn: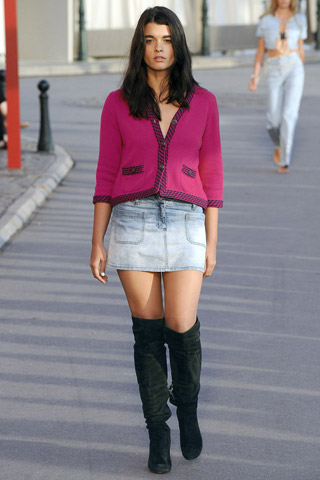 Crystal Renn at Chanel Resort 2011 Photo credit: Style.com
It might be the styling but I noticed Crystal is not as 'curvaceous' as she used to be. If you cover her body, her face looks size-two. Here is Crystal in October 2005: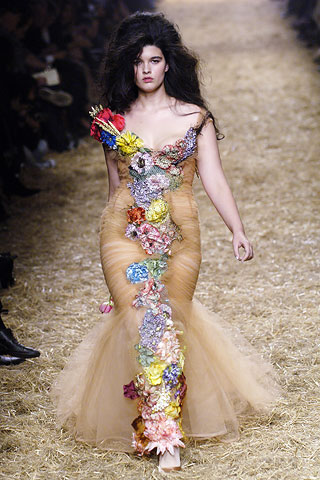 Crystal Renn at Jean Paul Gaultier Spring 2006 Photo credit: Style.com
Crystal looked like she was a size 14 and now she's size 10.
Is this the new wave of models? Afterall, the fashion industry needs a new movement since Kate Moss started the waif, heroin chic look in the early '90s.
Crystal started as a size-two model but did not make it big (no pun intended). Similar to her, Alyona Osmanova shocked all the model-stalkers when she's signed to FORD+ (the plus size division of the agency). She was an exclusive Prada model in 2006. It's almost like she gained 8 dress size over a month.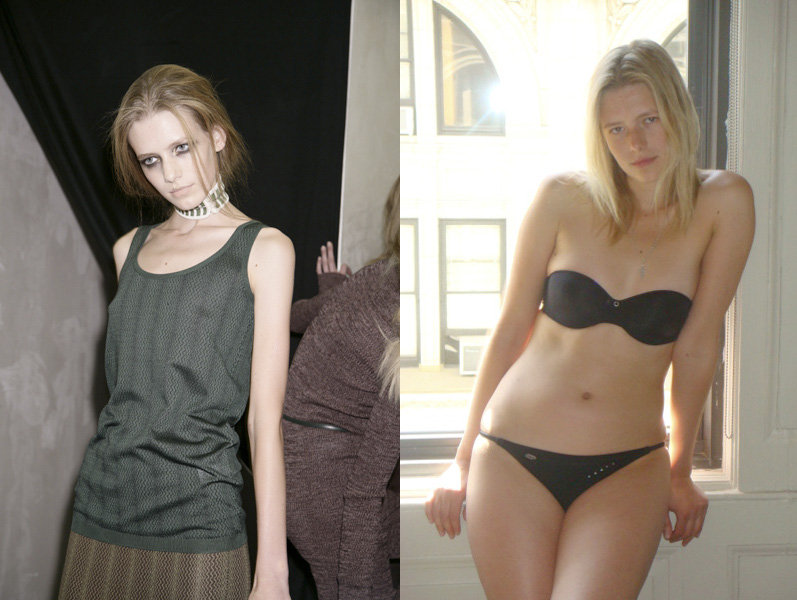 Alyona Osmanova in 2007 (left) and now
Alyona is listed as a size 10. That is definitely smaller than the regular full figured models (size 12-14). If Alyona can do it, I believe Gemma Ward could also get a great career under Plus Size Division.
Did Tyra Banks's mission to create 'real-size models' finally show some result? What do you think?
Written by: Harry Go
Click here For more of "The World According to Harry"