It has been 18 years since Peter Lindbergh last worked for Vogue. In March, we were informed that he would return to the magazine. He said something that I found rather intriguing: "It was like you are the black sheep in the family, and your older brother asks you to come home."
Lindbergh shot Natalia Vodianova and Ewan McGregor acting out family scenes in a setting that echoed the aesthetic from Mad Men and A Single Man for American Vogue July 2010. Natalia is a lady with many lovers—at least that's how it is portrayed in the magazine. She has been involved in love stories with everyone from Diddy to Justin Portman (who is now her real-life husband).
The spread's title was "Magnificent Obsession." It was Grace Coddington's interpretation of an everyday family — complete with two kids and two dogs. Even so, it is hard to believe there are many families that wear Louis Vuitton and Dior Homme to go and play outside on the grass. The story says, "The Fall collections' most vivid moments had all the autumnal brilliance of a 1950s domestic drama."
Here are some of my favorite images from the spread:
(All photos are from Vogue July 2010)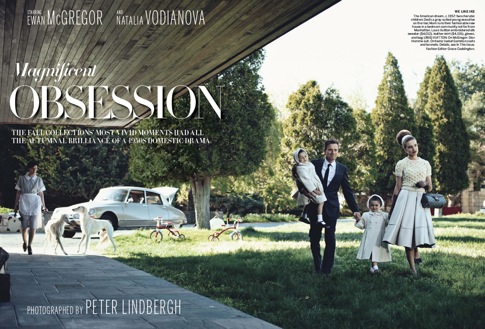 Follow the jump for more pictures.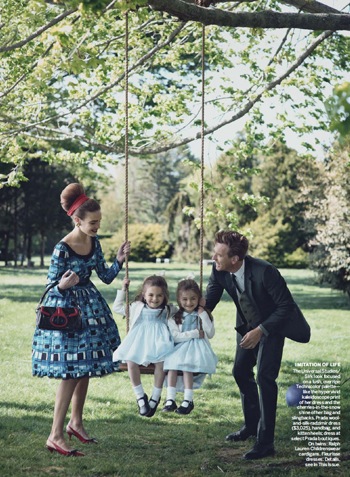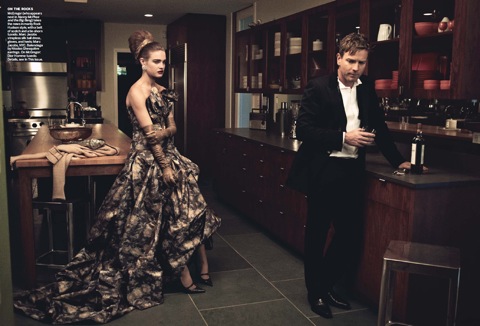 Lindbergh happens to be one of my favorite fashion photographers (him and Tim Walker). Lindbergh has been described as a "poet of glamour." Stern Magazine published his first series of photographs in 1978. Since then, his work has been published by fashion magazines and is used for fashion campaigns as well. Lindbergh is also a regular for Harper's Bazaar.

Written by: Harry Go
Click here for more of "The World According to Harry"