Models have been known for branching out to different creative aspects. For example, Tyra Banks has tried singing, acting, talk show hosting, mentoring, motivational speaking, writing — you get the idea. Perhaps it's because modeling has a short lifespan. After all, not everyone can be like Kate Moss. She's been working for 20 years and it seems like she won't stop.
That said, many models are reaching a new kind of celebrity status. Coco Rocha (ohsococo.blogspot.com/) has her own blog and even the late Daul Kim blogged. Some other models such as Jessica Stam and Heidi Mount prefer to use Twitter. Without a doubt that these blogs and Tweets are visited by their fans often. It adds another layer to them. This way, they're not just seen as walking mannequins.
Swedish model, Dorothea Barth-Jörgensen, started a photoblog. She snaps pictures of her friends (fellow models, of course) backstage or at parties and posts them on her blog. The pictures are pretty nice — even if several of them are excessively Photoshopped. The blog is called Displaced Bones. I don't know if it's intentional, but Displaced Bones abbreviated as DB, same as her name. It shows sepia and black-and-white pictures and a little writing to accompany each post. Check out some of her pics: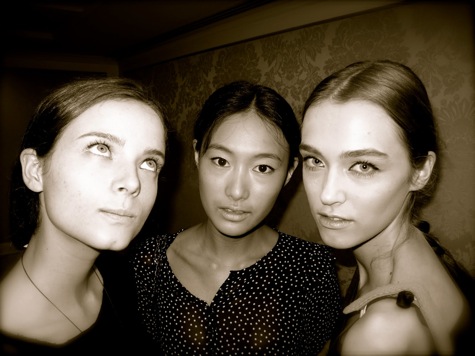 Anna de Rijk, Shu Pei Qin and Madisyn Ritland backstage at Jason Wu Resort 2011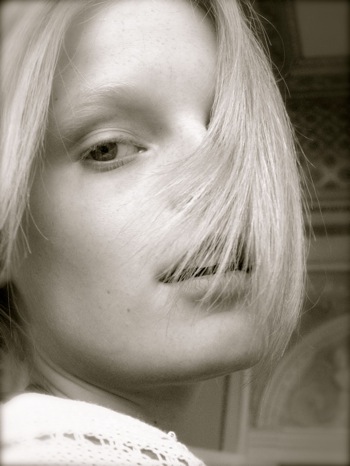 Hanne Gaby Odiele

I'm not a big fan of Dorothea (yet) but her blog is a good resource for model-stalkers out there. We would know who hangs out with whom and who are the party-animals. Unlike Coco Rocha's blog, I will probably be visiting Displaced Bones regularly.
Written by: Harry Go
Click here for more of "The World According to Harry"