The other day I was taking the shuttle bus from Sutter to New Montgomery and saw an interesting picture right across the Crocker Galleria. It was a campaign ad for Armani. It seems they have switched out the Beckhams for Megan Fox (ugh) and Cristiano Ronaldo.
There was something about Cristiano's pic that was odd: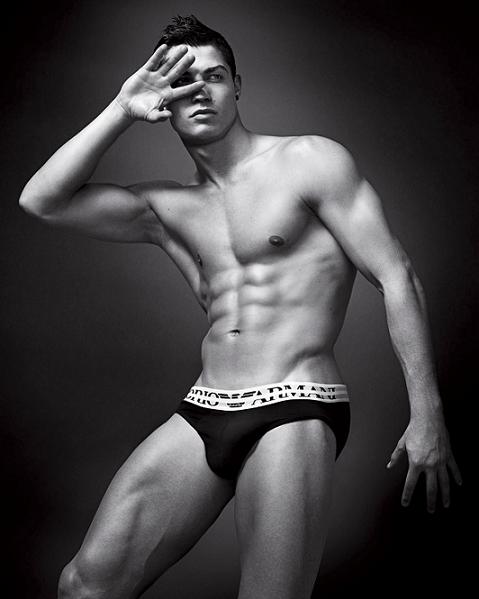 Photo credit: MyFashionLife.com
"Cristiano is a great looking man with the perfect physique of an athlete," said Giorgio Armani in a statement. "For me, he is the essence of youth – spontaneous, exciting, a real maverick. It is for his energy that I have chosen Cristiano to become the new face of Armani Jeans and Emporio Armani Underwear – for his youthful, exciting and yes, sexy, attitude."
I agree, but what is up with that pose? It worked for Sasha Pivovarova on the cover of i-D Magazine in July 2008, but on a shirtless, buffed male athlete it just looks awkward.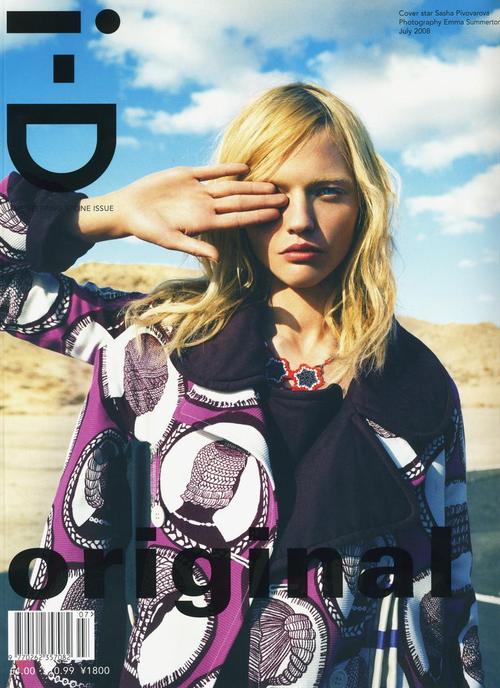 Photo credit: Models.com
Follow the jump for more awkward model poses.
Speaking of poses, people at Vogue just cannot get over the idea that jumping is chic. It is fun and playful but Caroline Trentini has been jumping for Anna Wintour since 2006. It looks like Karlie Kloss is replacing her as Anna's bouncer now, though.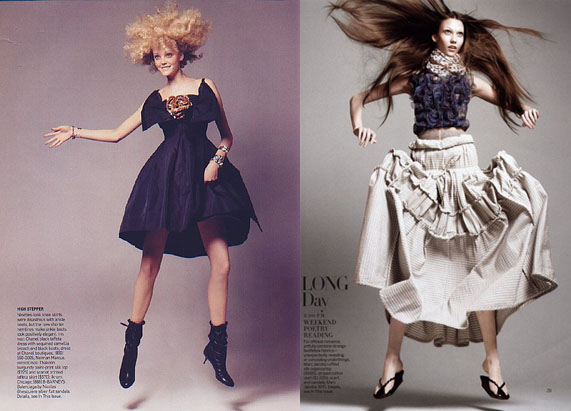 Caroline jumps in 2006 (left) while Karlie gives us a hop in 2010
If you need more references on model poses, I suggest you to watch America's Next Top Model.
Written by: Harry Go
Click here For more of "The World According to Harry".