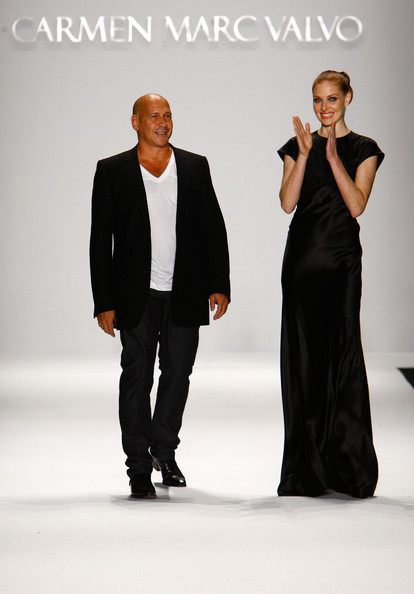 Designer Carmen Marc Valvo (whose celebrity client list includes Oprah, Mary J. Blige and Kate Winslet) will be appearing on the local San Francisco talk show, The View from the Bay on Friday, April 30 with Spencer Christian and Janelle Wang.
Are you interested in being in the live studio audience? Well, you're in luck. We got the hook up.
Follow the jump to find out how you can be in the audience.
The show is live from 3-4pm on Friday. Audience doors open at 2:15pm with a cut-off of 2:30pm.
Tickets must be requested in advanced and groups are welcome. To reserve your seats please call the ticket request line at 415-954-7733 or visit www.viewfromthebay.com and click on "be in our audience" and fill out a ticket request form. Or you can use our online ticket request form. Simply fill out your information and press "submit."