My biggest fear before moving to the United States was getting used to public transportation. I knew that it was going to be something that took getting used to.
Surprisingly, it was the first thing that I adjusted to. I enjoy my daily commute because I get to see so many different things happening every day. If I'm in a hurry, I can order an Uber or Lyft; if I'm going a couple of blocks, the bus stop is around the corner. The convenience changed the way I get from point A to point B.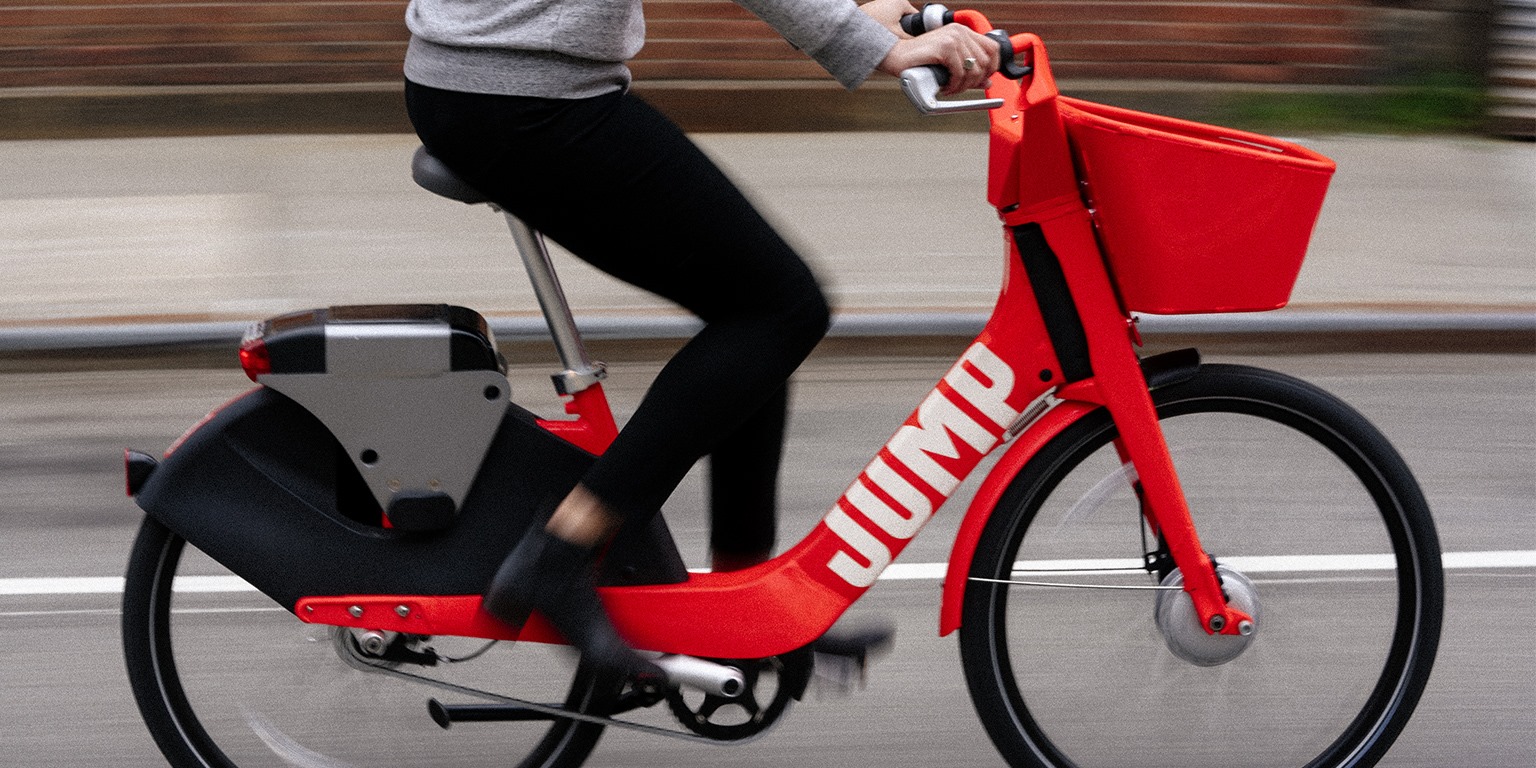 I do have to admit that although public transportation is economical, acclimating to the crowds and delays is not always sunshine and roses. I figured maybe getting a scooter or a boosted board wouldn't be such a bad idea — until I saw a JUMP Bike.
I first found out about JUMP Bikes when I saw a flashy bicycle locked in front of my apartment. This new dockless bike invention has been taking over the streets of San Francisco. Seeing bike riders in the city is nothing new, but unlike regular road bikes, JUMP bikes are electric-powered. They are also one of the first types of bicycles that comes with a built-in GPS system and versatile locking technology. One could even say that in addition to being a modern and convenient mode of transportation, JUMP stands out as a fashion statement.
Forget having to find the nearest bicycle docks; if a JUMP bike is in front of you, key in the codes, unlock it and off you go.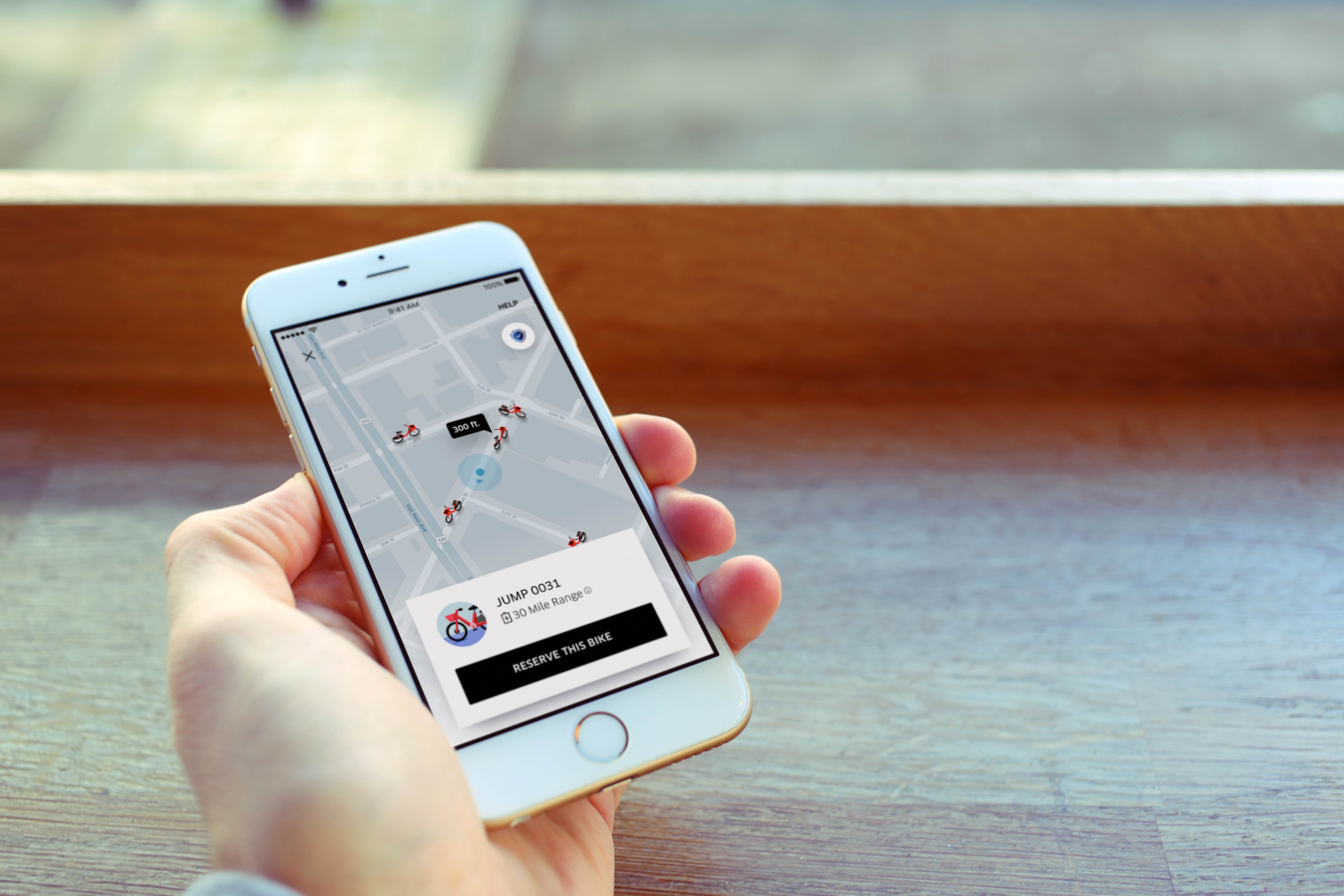 "I had the idea for the first ever dockless bike in 2008," said Ryan Rzepecki, who is the chief executive officer of JUMP, which was just acquired by Uber (but still operating independently). "At the time, the very first bike systems in Europe were popping out and so I had this idea of taking the technology out of the dock and putting it on to the bike, which, of course, results in a much lower cost system. It has an integrated lock, so you can park it where you like."
However, dockless bikes are more likely to cause #bikelittering, sparking a clutter dilemma in the city. The integrated lock is the current solution, as it enables bike riders to park the bike in appropriate places.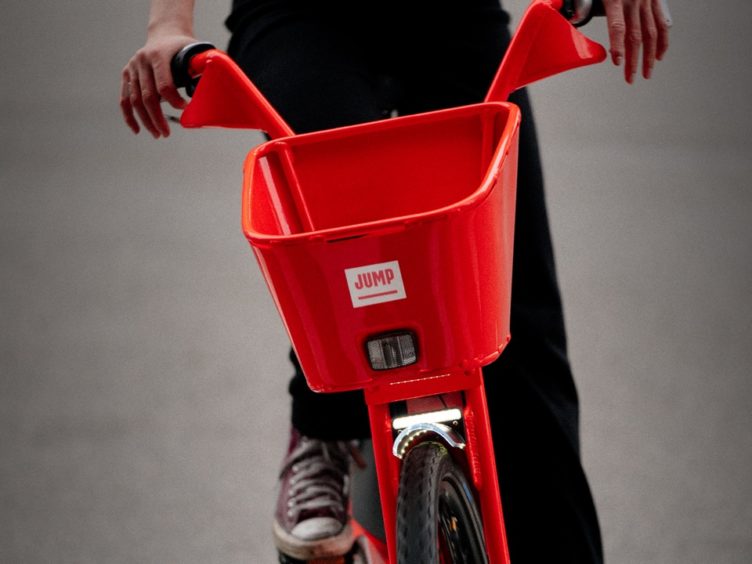 Formerly known as Social Bicycles, the company started their first pilot program in 2012. "We held it at the San Francisco Airport for the airport employees to go to the buildings; we also did it in Buffalo, New York, and Sun Valley, Idaho," Rzepecki said. He added, "Things went crazy with dockless bikes, and so in mid-2017, we launched 100 bikes in San Francisco and partnered with the University of California, Berkeley, as a pilot and field test. They wanted to find out about mode choice. Why would somebody choose an electric bike instead of public transportation or Uber or Lyft?"
Ultimately, the cost is the primary factor. To use a JUMP bike, it would cost $2 for 30 minutes; meanwhile a similar alternative might cost $10 for 15 minutes.
The reason why JUMP bikes are so striking on the streets is partly due to their spectacular design. The attention to detail and minimal design set the machine apart from other bicycles. Head of product Nick Foley centralized the cables for a clean and minimal aesthetic, perfecting function before form with particular attention to weather- and tamper-resistance.
The brand sought visual elements that pop and draw attention. "We worked with our creative director, and he was managing the visual identity and storytelling behind it," Rzepecki said. "With the red bike, there are safety elements — a visibility element when you are looking out for bikes on the street." On top of that, the clever placement of the logo elevates the design with a playful use of symmetry, yet still maintaining minimal branding. "The intentional asymmetry placement of the logo makes the bicycle conspicuous, and you would go around the bike and wonder what it is," he added.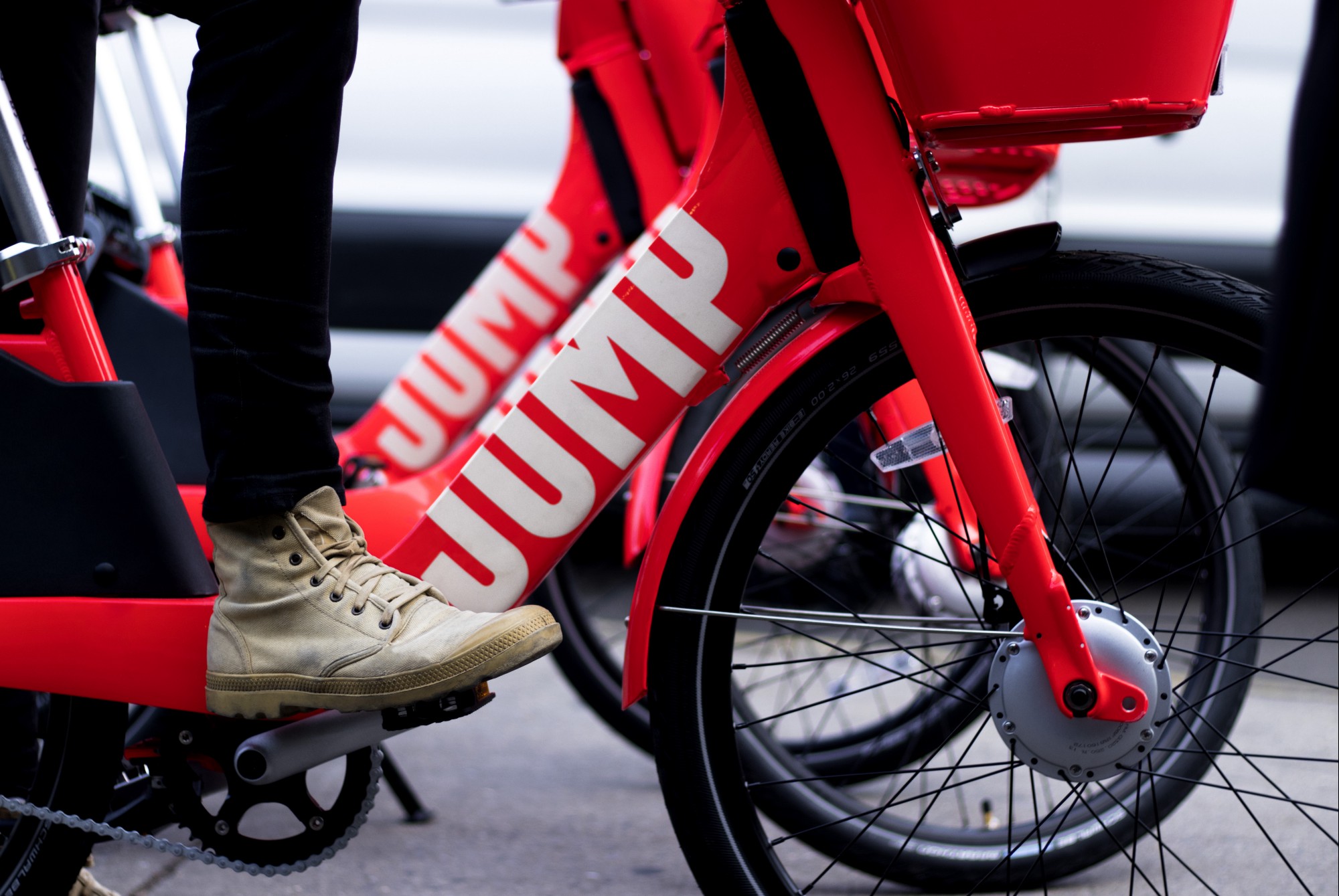 After not riding a bicycle for 13 years, riding JUMP made me feel like a child again.
Japanese art scholar Kakuzo Okakura once said, "The art of life lies in a constant readjustment to our surroundings," which resonates with the concept of commuting. Some may enjoy adapting to riding bicycles and some may not; however, diversifying our commuting fashion may not only be beneficial to us but also the environment as we contribute to lessening traffic congestion.
Download the application for Apple and Android to find the nearest bike!
Text by Nur Syahirah Khairuddin, BA Fashion Journalism