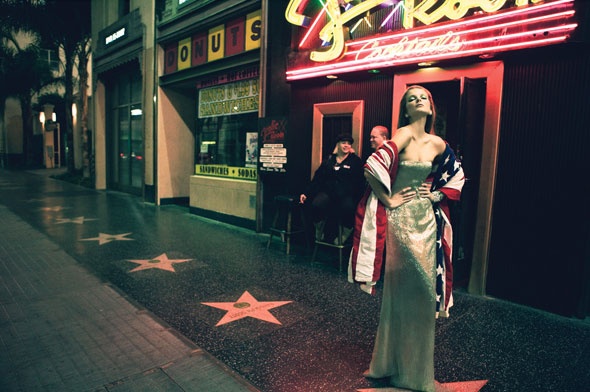 American Dreamin' – W Magazine, December 2008. Photo by Inez & Vinoodh.
It's already July 3rd – which means… yes, tomorrow is the 4th of July! And while it's a bummer that the holiday falls in the middle of the week this year, that's not going to stop our celebration. No way, no how.
And as any good party host knows, the essential ingredient to a happening shindig is the perfect playlist. Lucky for you, we've put together a selection of 4th of July jams that will keep your party going all day long. It's a mix of classics like "American Girl" by Tom Petty and "Fortunate Son" by Creedence Clear Water Revival, and some more modern tunes including Estelle's "American Boy" and Nirvana's "Fourth of July." We've also got several songs with "Firework" in the title, and even some songs that aren't exactly pro USA. But hey – that's our right as Americans.
So follow the jump for our Indpedence Day playlist, and revel in all that is Americana, both old and new.