You might not realize it, but one of the most important roles in any play isn't one who you're going to see on stage. It's the role of the costume designer, the person responsible for transforming actors into characters, creating the authenticity of the production and transporting the audience into the world of the play.
"Costume Design isn't about putting pretty clothing on an actor because you can. Costume design is about creating a character," says Academy of Art University Costume Design student Krista Edge, who was the lead designer for the School of Acting's production This. "So much of who we are as people is conveyed through our dress, and as a costume designer my job is to convey those nuances of character through the costumes."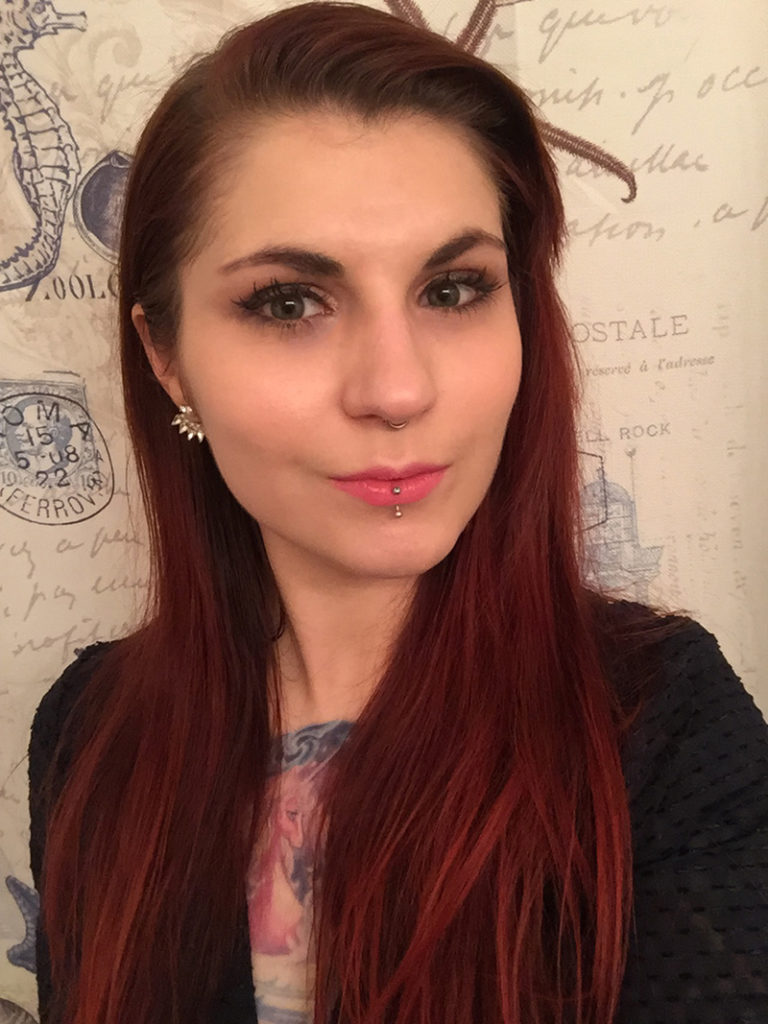 Set in modern-day New York, This is a self-described "unromantic comedy" that examines the different ways in which people cope with emotional grief and stress, while highlighting contrasts between different ethnicities, races and sexualities. With the help of assistant designer Jessica Schmaus, Edge was tasked with designing costumes that would reflect these themes convincingly.
Costume designers are in charge of the vision of the play. A common misconception is that they design, construct and sew each costume from scratch. While some do, many pull items from the theatre wardrobe, or make minor alterations to store-bought clothing.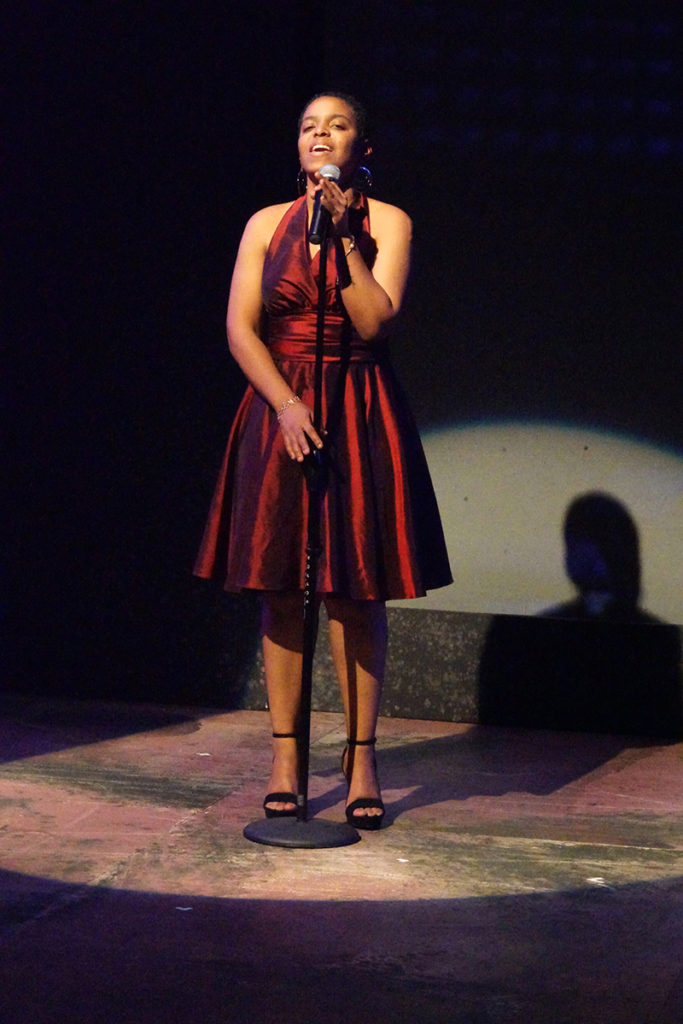 The process of costume designing is a complex one. "You need to know lots of different crafts," says Costume Design Coordinator Alina Bokovikova. Designers need to be able to analyze a play, interpret the script, conduct research, draw figures and create multiple cohesive looks for each character, all while ensuring both the director and the actors are pleased. "An actor may say, 'I don't know why, but this dress just doesn't work' and only we have two days before opening," Bokovikova says. "The [designers] are very flexible with this. The actors, for a whole month, need to act in that clothing, so they have to be confident."
Costume designers also need to deal with the challenge of costume changes in small time frames. "We needed the looks to be able to quickly be altered to show the passage of time, when we had 20 seconds, maximum, between scenes," Edge explains. "So, we had to make sure we were layering in a way that could easily be translated to a new look."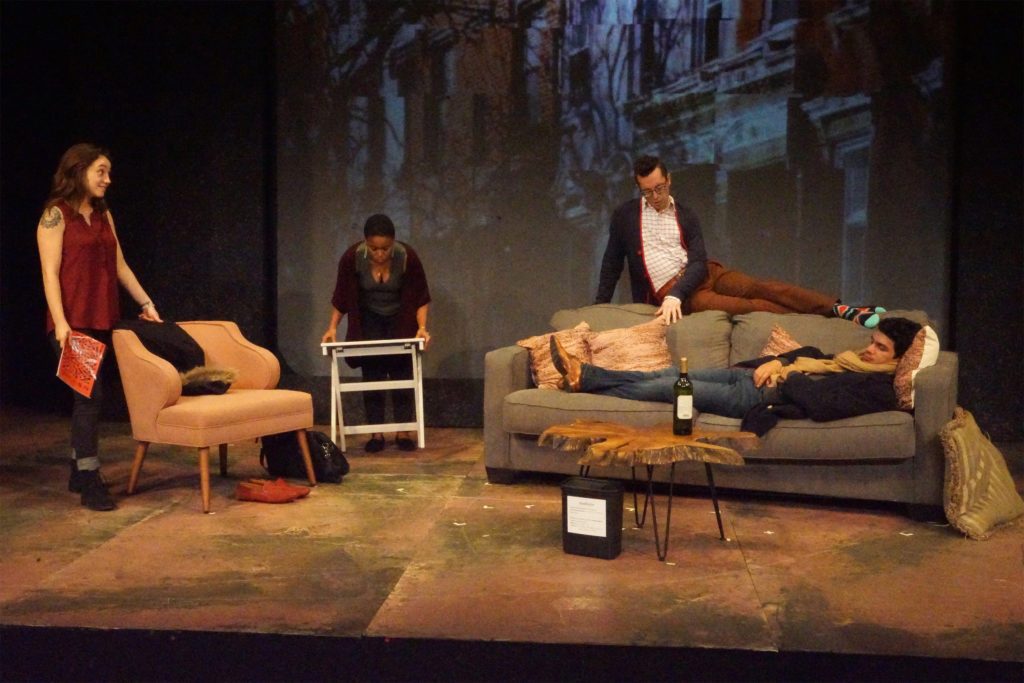 A carefully thought-out color palette is pertinent to establishing relationships among characters and reflecting their personalities. "Some of the color palettes I used for scenes were intended to help connect and contrast certain characters," Edge says. "This is especially evident in the second-to-last scene, where every character except Jean-Pierre is wearing a shade of red."
As the cast was made up of only five actors, Edge was able to build close relationships with all of them. The familiarity that stemmed from spending one-on-one time with the actors was beneficial to Edge's work. "You're able to become familiar with what their preferences are and how certain styles of clothing fit on them," she says.
Such collaborations between acting and costume design students provides invaluable experiences that will prepare them for the real world. "It's a lot of costume design students' first real experience with just how collaborative theater is," Edge explains. "Frankly, sitting in a classroom imagining up designs will never compare to having to turn those ideas into a fully realized production."
Words by Adriana Georgiades, MA Fashion Journalism