May is finally here! The semester is wrapping up and I finally finished one of my projects. My accessory turned out fabulous, but I need some energy to get started on this new project!
This week I had a shoot in Oakland with two other models from Look Model Management in San Francisco. The theme of the shoot was "Rock n' Roll." We shot on a rooftop of a building at night. The view was amazing! The skyline of San Francisco was in the background along with the beautiful colors of the sky. The hardest part of the shoot was balancing myself on this small table in 4-inch stilettos: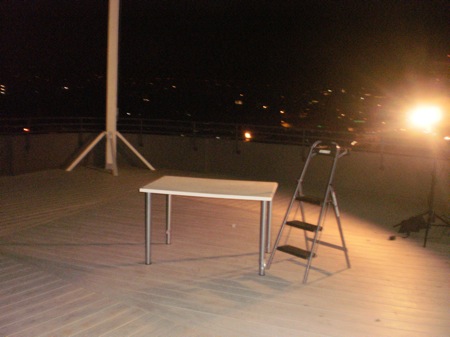 I'm already scared of heights, so it was pretty difficult for me to stand on top of a table on a roof. Nevertheless, I conquered my fear and rocked out! Our outfits were awesome; ripped jeans, sequined tops, silver platforms and the photographer brought electric guitars to use as props. The weather was extremely windy and cold, but I think that it added to the shoot. Can't wait to see how these images turn out!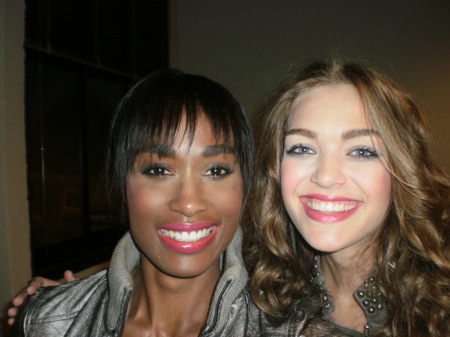 Me with my fellow model Kyla Moran
Written by: Erin Leeper
Click here to read more of "The Model Life of Erin"