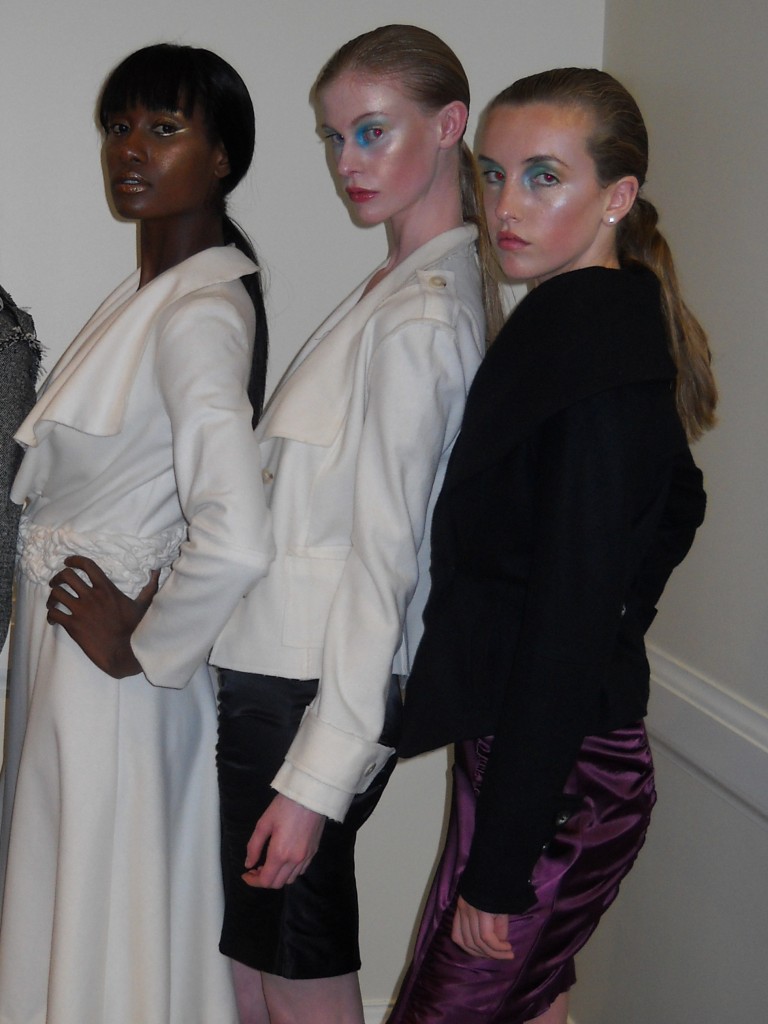 As I write this blog, I have yet to take my 89 question exam for my Textiles class. The procrastination toward answering questions about wool and nylon, or figuring out whether or not a fabric is environmentally friendly causes some sort of calm panic inside of me. What can I say – I like living on the edge!
Although the semester is starting to wear on me, there have been exciting things coming up within my modeling career. Last week my agent booked me for a trunk show in San Francisco for the clothing designers Verrieres Sako. I was excited about the opportunity to finally meet two designers that I have heard so much about, but I was mostly excited about how quickly Marissa (my agent) reached out to me. This is a great sign!
Verrieres Sako is a one of San Francisco's hottest labels. Designers Stephanie Verrieres and Kimie Sako specialize in an effortless and wearable collection for the luxury market. Meeting them was an honor. Stephanie and Kimie are two women who are not afraid to share themselves with the world through design.
The trunk show took place at the Bentley Reserve off Sansome Street. Preparation was an interesting experience. The team that was responsible for the models' hair and make-up was very talented in hair, but did not carry my foundation color. This has happened to me before and many other black models, like Iman and Beverley Johnson. However, I think that in this day and age it should never happen – especially with wonderful make-up lines like MAC and Smashbox who cover all the deeper tones of foundation. This should give you some insight as to what I have to prepare for. It's not just about looking beautiful and walking fiercely. It's about preparation. Luckily, I always have my model bag available and I had my own foundation ready to go.
The night was a success. There were three other beautiful models wearing gorgeous gowns and cocktail dresses on raised platforms. A live DJ and endless amount of wine and champagne were present. The night ended with some great networking with the editor of 7X7 Magazine and various photographers.
Click here to read more of "The Model Life of Erin"