The Montana World of WearableArt™ (WOW) Awards Show, which promotes the melding of art and fashion, held its 21st awards show at the end of September. A bevy of creative minds gathered in New Zealand to showcase everything from a garment constructed from hair to one made entirely of wood.
It was definitely a 'WOW' moment for Academy of Art University students Gina Digirolamo and Lindsey Eisentraut, who exhibited their creative cache and won the Shell Student Design Award and $5,000, for their jewelry design. The collaboration, entitled Bound, consisted of two models bound at the wrist in metal cuffs who wore an across the shoulders piece fashioned from metal wire and tubing atop neutral-tone ascetic attire. "This work represents our connection to the earth and each other – one human tribe plus our isolation and encapsulation as individuals," said Digirolamo in a statement.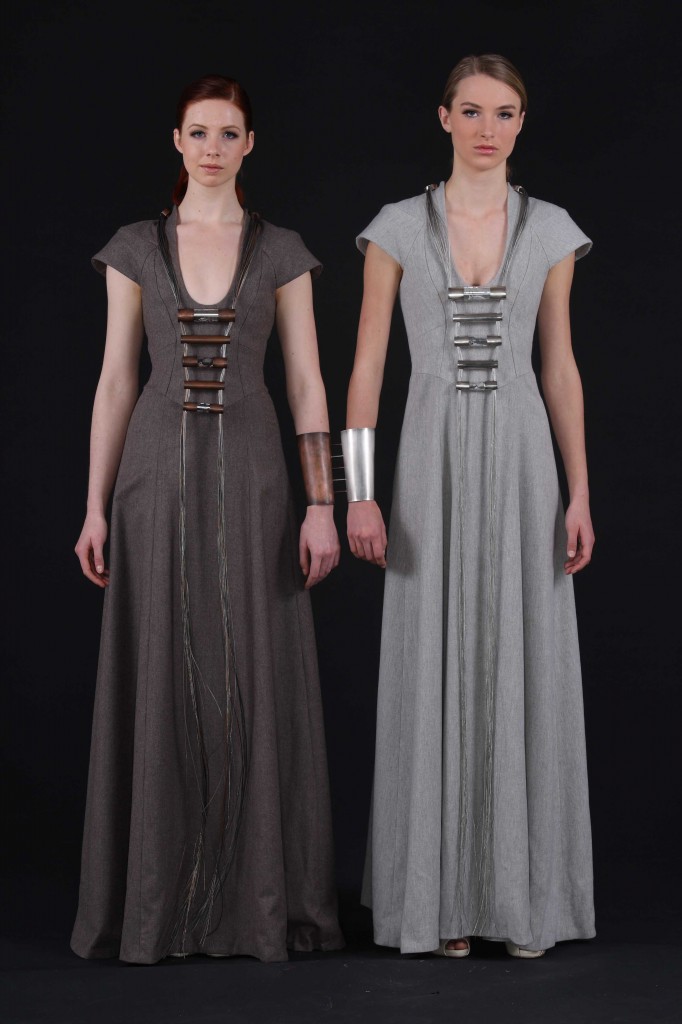 Bound, Gina Digirolamo & Lindsey Eisentraut, United States; Photo credit: World of WearableArt
It was a look befitting a warrior princess.
And this isn't the first time our school was honored, last year Liina Gruener (BFA Fashion Design) and Marjorie Cox, (BFA Textile Design) won the same award for their wooden dresses
The event was a global extravaganza with designers from around the world featuring 165 uniquely concepted, avant garde garments highlighted against a backdrop of graffiti, dancers, and theatrical performances. "I wish every design student from around the world could get the chance to see this show," said judge Tsai Kang Yung in a statement, "to see how powerful the creative mind can be."
For more info visit www.worldofwearableart.com
Written by: Mignon A. Gould