2010 is off to an amazing start. The winter break has been very productive .
The lift in the school work has allowed me to be able to schedule more shoots to build my portfolio, but I still had some last minute school business to take care of over the break. I signed up for my classes and was able to get into exactly what I wanted: Fashion Marketing & Promotion and Trend Analysis & Product Development. I'm looking forward to learning as much as I can and hopefully applying it in the near future. Even though I am only taking two classes for spring semester, the workload will be plenty – especially since business tends to pick up for models as the weather gets warmer.
These past few weeks, I have been fortunate enough to work with a few very talented photographers. One in particular is Moja Maat, an Oakland native that has been shooting for over 20 years.
When walking into his loft apartment I immediately noticed that this man did not just shoot fashion, but he adores it. Portraits of African-natives and beautiful dark-skinned goddesses graced his walls and I felt at ease and at home.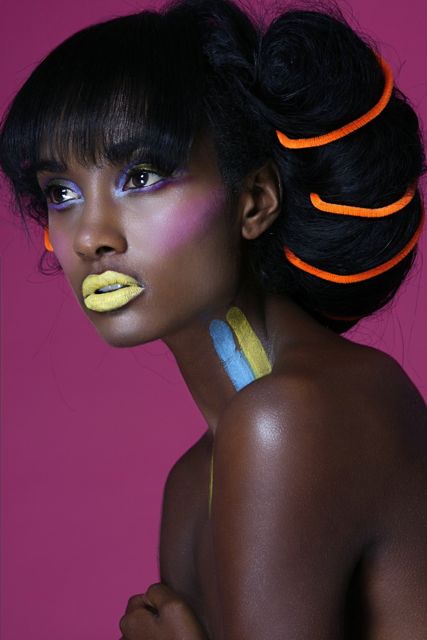 Shooting with Moja was a turning point for me. He taught me how to love myself despite what I felt about the injustices of the fashion industry. He inspired me with stories about how African American models took Paris by storm in the '60s. We talked about how wonderfully crazy and gorgeous Naomi Campbell is and most importantly,we shot gorgeous images. Some of the images from the shoot will be submitted to Giant Magazine in hopes of landing an editorial.
Written by: Erin Leeper
Click here to read more of "The Model Life of Erin"