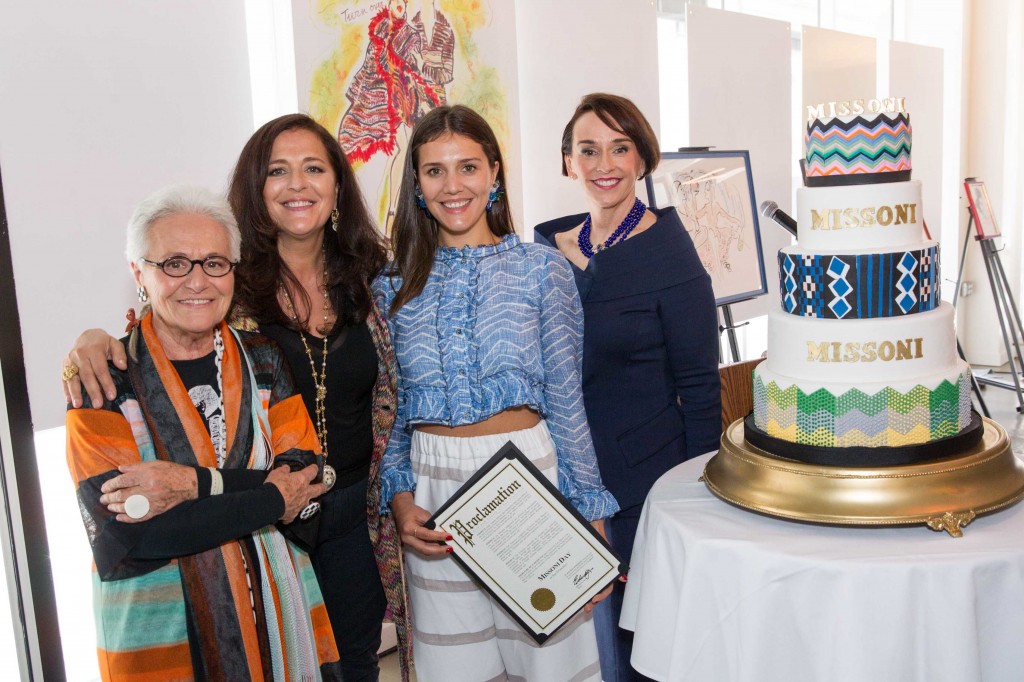 We are still reeling with excitement from last week's fashion events that took place at The School of Fashion. Last Wednesday we were able to witness a casual family affair between three generations of Missoni women. International Vogue Editor, Suzy Menkes, along side the Executive Director of The School of Fashion, Gladys Perint Palmer, interviewed Rosita, Angela and Margherita Maccapani Missoni.
Those who attended the Fashion Symposium were granted a rare insight into the Missonis way of life and their family-run business. The Missoni women interacted with each other just like normal family members do, discussing their passions, secrets to success, fights and even their shared love for Italian cooking.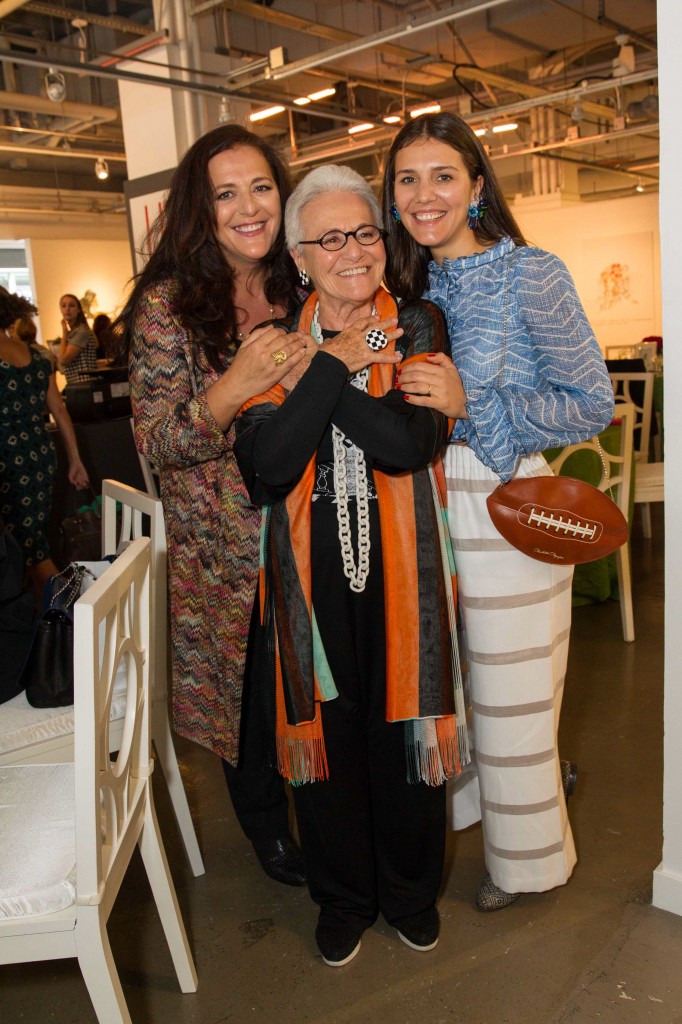 The matriarch, Rosita, mastered the art of looking glamorous yet casual in a green, orange and white sweater with draped fringe. Rosita led the talk with a bit of history of their brand and the start of an iconic name. She held a joyful tone when she spoke of her late husband Ottavio (Tai). She recollected how they met at the 1948 Olympic games. Suzy, who donned a green silk jacket and navy dress, described the Missoni brand as always having "curiosity" and explained that this attribute "is kind of the essence of creative people." She posed the question, "How do you all work so well together?" Rosita responded with, "Good luck, enthusiasm and passion."
Suzy pressed on, "Do you ever fight?" and Rosita responded, "Fighting is life."
Throughout the discussion the Missonis continuously referred back to their roots. These origins were set in the 1960s when Tai and Rosita built their factory and home on the same property.  Rosita credits this piece of land as part of their success, "A place to have our creativity was the secret of our lives."
It's because of this decision that the family remains so close. They still have family dinners; Rosita and Angela are fabulous cooks, however Margherita "has other talents," they joked.
The discussion continued with a timeline from when Angela, who had previously designed for her own collection, stepped up and began her role as the head designer. "Mom was surprised that I could put together a collection," Angela explained. Suzy described the monumental shift as a sophistication that Angela brought to the brand. Rosita also complimented Angela by saying her daughter had brought, "the spirit of a new generation."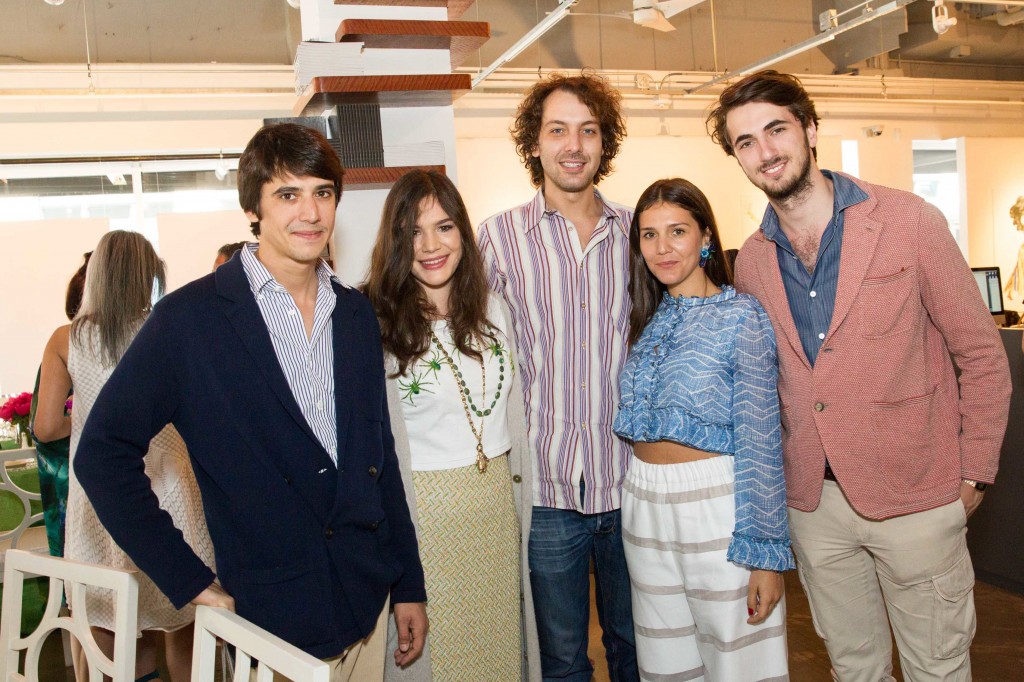 Rosita's granddaughter Margherita, the accessories designer and brand ambassador, sported white linen pants with sheer stripes and a cropped blue and a white zigzag Missoni printed blouse. After living in New York for five years, at the age of 26 Margherita told her mom that she was ready to come back home to Italy. She felt a strong connection to her home country, "One of the strongest emotions I have is a sense of belonging." She has been labeled the company's "unofficial muse," and her mother's reasoning was that, "She had something very special. She had charisma, and she was believable in my clothes, absolutely believable."
Margherita's youth and beauty are just two of many reasons the public has taken on such a fawning over the heiress. Her description of her recent attendance to the Met Gala supported her humble personality, "It was very glamorous. [It was] fun to see all the gowns and people putting effort into being beautiful." While she was definitely one of the many adored celebrities to walk the red carpet, she described the scene as though she was a fan watching it all. Marghertia enlightened the crowd with some humor when she described many of the ball gowns, as beautiful, yet somewhat of a hassle when it came to fitting into seats and avoiding getting stepped on.
When Margherita was asked about her role in the company's success, she explained how the differentiation between work and life are nonexistent. "Everything you do has something to do with your job because you're passionate about it."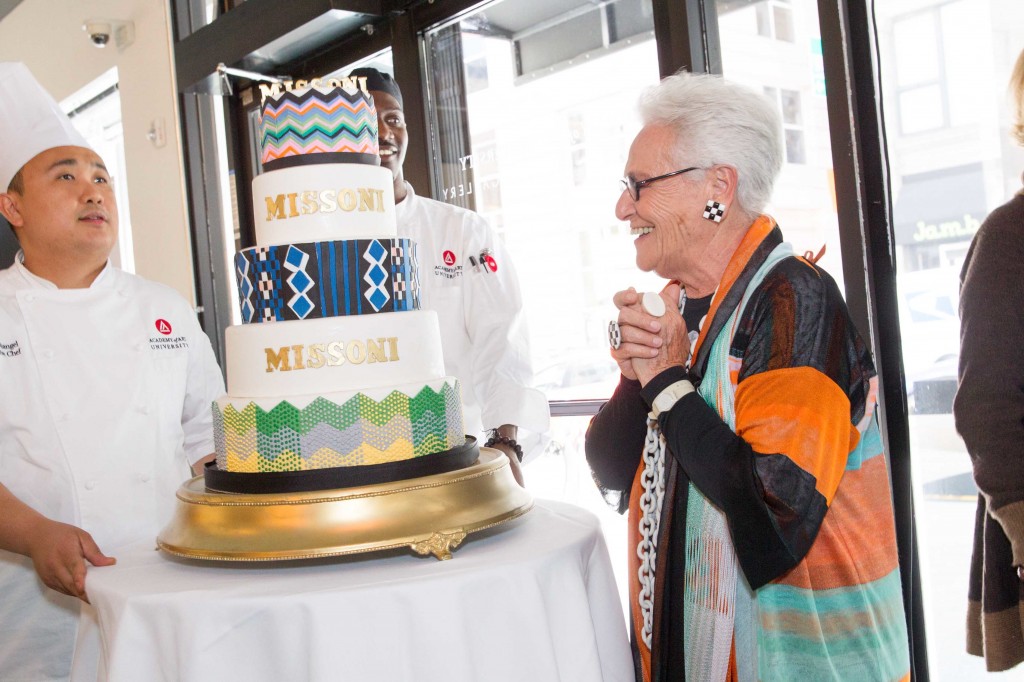 The discussion wrapped up with students posing questions to the famed family. The students' main curiosity was about how the brand remains relevant today and how they continue to produce new and exciting designs season after season.
Suzy paraphrased the question, "Where does that innovation come from?" Margherita responded, "[This is] something that came from a real spirit from my grandma and grandpa. This is a way of life." Angela added, "It's an invention that goes on. I have a very precise memory of every collection. I just go on, I never look back."
Margherita closed with a memorable declaration, "We live on the edge."
Written by Ashley Castanos