When I saw the flyer for the MANGO/Marie Claire event on Fashion School Daily, I had to pop in to take a peek. Who turns down a shopping party?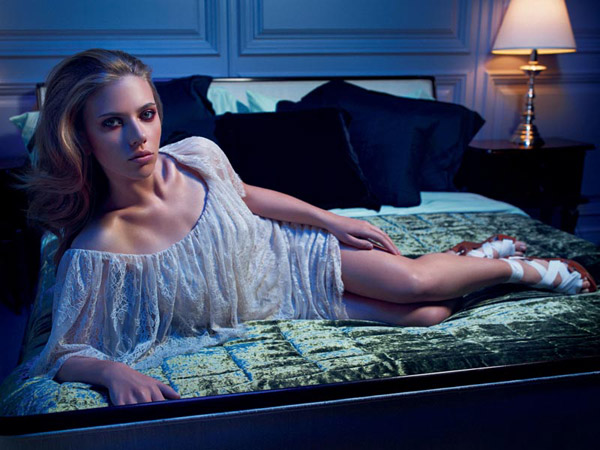 I LOVE Scarlett as the Spring 2010 face of Mango!
I was especially excited to see the party started at 5 p.m. It gave me plenty of time to make it to my other evening activities (half of which ironically got canceled) – but
when I popped in at 5:45, the DJ was still setting up and the refreshment table wasn't quite functioning either.
I stopped back in at 6:30 to see if the store was more party-like.
Not really – but I took the chance to look around a bit. I was surprised. How have I never realized that Mango has cute stuff?
Then I noticed another phenomenon. Unlike any retail party I've been to, people were shopping. Customers were filling their arms up with clothes instead of just mingling over free champagne. The sales associates were busy starting fitting rooms. And best of all, people were heading to the cash wrap. Maybe it was the 30% off sale, or maybe it was a lift in spirits from Dow hovering on the verge of 11,000.
The shoppers were contagious – I want to shop too. I'm perusing the Mango website as I write this. Navy strapless dress with oversize bow? Or draped red kimono print? Red quilted handbag? Or sky blue business card holder?
Oh, choices are tough.

Written by: Kalla Vieaux
Click here For more of 'The Kalla Chronicles'