The folks from the Gap and Cotton Inc. have put their heads together and launched the COTTON. FROM BLUE TO GREEN denim drive.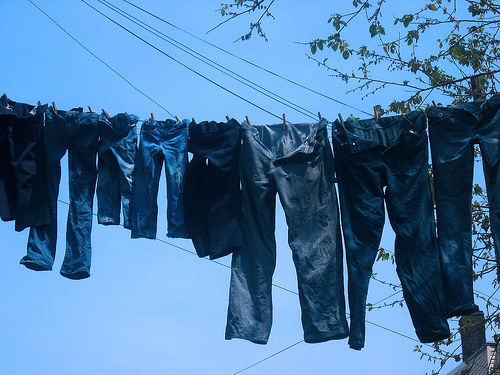 Starting today and continuing through March 14, you can donate your old jeans that are taking up space in your closet to Gap stores (that includes some San Francisco Bay Area stores). Those jeans will be turned into UltraTouch Natural Cotton Fiber Insulation and given to communities who need it. That's why the initiative is called "From blue to green" – get it? Denim is blue. Green is eco!
As an added bonus, people who donate their old jeans will receive a 30 percent discount on new denim purchases including their 1969 Premium jeans.
For complete details on this special event, visit www.CottonFromBluetoGreen.org.