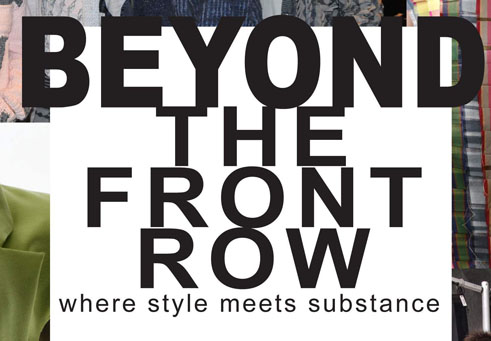 Calling all fashion students! If you haven't signed up for Beyond The Front Row fashion club, there is still time!
March is especially a good month to get involved. On March 6, the club will be hosting their National Community Service Day with two events. The first being The National Odd Shoe Exchange starting at 8:30 a.m. on Saturday March 6 in 180 New Montgomery room 713. Members will be packing up shoes and donating to women and men that have an unfortunate disability and are only able to work with one leg.
The second is a with the children's boutique and fashion school Wee Scotty. Our members will offer their fashion illustrating and sewing advice to the adorable young ones of Wee Scotty. If you are interested, meet in front of 180 New Montgomery at 10 a.m. and we will take the shuttle to the Concourse Exhibition Center at 8th Street & Brannan.
If you can't make any of those, stop by our meeting at 7 p.m. on March 11. The meeting will take place at Morgan Auditorium (491 Post Street).
If any of these events interest you don't think twice! Come join BTFR because each event and project is contributing to a good cause – plus, it's really fun!
Written by: Bridget Reed, Beyond the Front Row secretary