By Bailee O'Connell, BA Fashion Journalism
Residing in Orrum, a very small town on the coast of North Carolina, MFA fashion designer Sadarryle Stephens expresses her deep love and appreciation of art through her thesis collection, Motherland Drip. With oversized silhouettes and colorful drapes, this collection is a personal love letter to African American culture; Stephens shines a spotlight on colorful, bold, and creative people filled with style and grace.
A descendant of a musician with a heart of gold and a grandmother who instilled in her a spirit of excellence, for Stephens, life was always quite colorful. Her love of the arts flourished from it being so welcomed by her mother's family, specifically with Stephens' grandmother, whose sewing skills and overall style led Stephens to fall in love with fashion. It wasn't until after she graduated from Elizabeth City State University with a Bachelor of Science that Stephens found the confidence to start her journey creating her own mark within the fashion industry.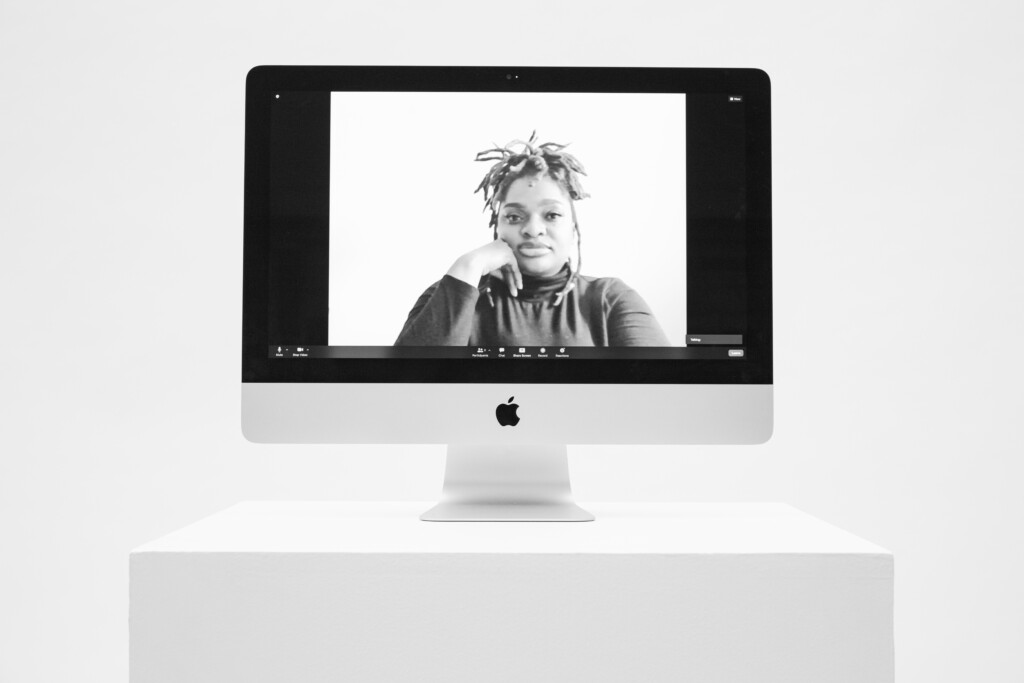 The ability to "make a way out of no way," is the core idea Stephens chose to hone in on from the very beginning, "we had to make something from nothing, and I wanted to do the same. I knew that I wanted to create my own prints, create something that no one else could buy in stores." Eager to grow distinction within her collection while simultaneously pulling inspiration from African tribes, Stephens created four different prints incorporating the colorful, bold creative style and grace found within African culture and its people.
Using a unique draping, Stephens took to odd shapes for inspiration. Pulling values from African tribes and patterns led to the oversized silhouette that soon became the foundation of the collection. Following with eclectic patterns and geometrical angles, this accumulation brings a modern take to African tribal wear while simultaneously embracing the ease and opulence its history holds. The fabric welcomes a sort of visual excitement, with the brighter and darker pairings of primary colors; blue, red, and yellow. The patterns within the fabric play to a string of geometrical prints and outlines of tribal women.
"I'm for us, all black, all chrome, black-owned, black tints, matte black," Stephens quotes from Beyoncé's Black Parade, explaining the theme at the very core of this collection: Black pride. "I hope that someone viewing it for the first time can see it," she says. "See it in the silhouette, in the prints and patterns, and in the overall vibe. I just want to celebrate us! For us, inspired by us."