By Bailee O'Connell, BA Fashion Journalism
Born in 1990 Tehran, Iran, Nazanin Ramezani began her career after graduating from Tehran University with a BA in Industrial design. Soon after, Ramezani moved to California as a freelance costume designer within the theater industry. Come 2017, she began her shift into the fashion industry and began her MFA in fashion design.
Ramezani's thesis collection is inspired by the ancient sport of Zourkhaneh​, ​translating to "House of Strength." The workout tools are unique in shape and how they are used. They almost resemble ancient weaponry, like maces, bows, and shields. "I perceived Zourkhaneh as a place that prepares individuals to be ready to fight the obstacles they encounter in life," she says. Ramezani believes the sport to be a complete package that trains athletes' bodies with the workout in exchange to be committed to the community's values: being humble and noble; "Because, without a cause, your fight is not a fight, it's a performance," says Ramezani. This collection embraces a sense of balance between feminine and masculine traits that are oftentimes unbalanced in a sports club environment. Ramezani expressed her need to address the essence of its play; the human need for a true equilibrium of feminine and masculine characteristics.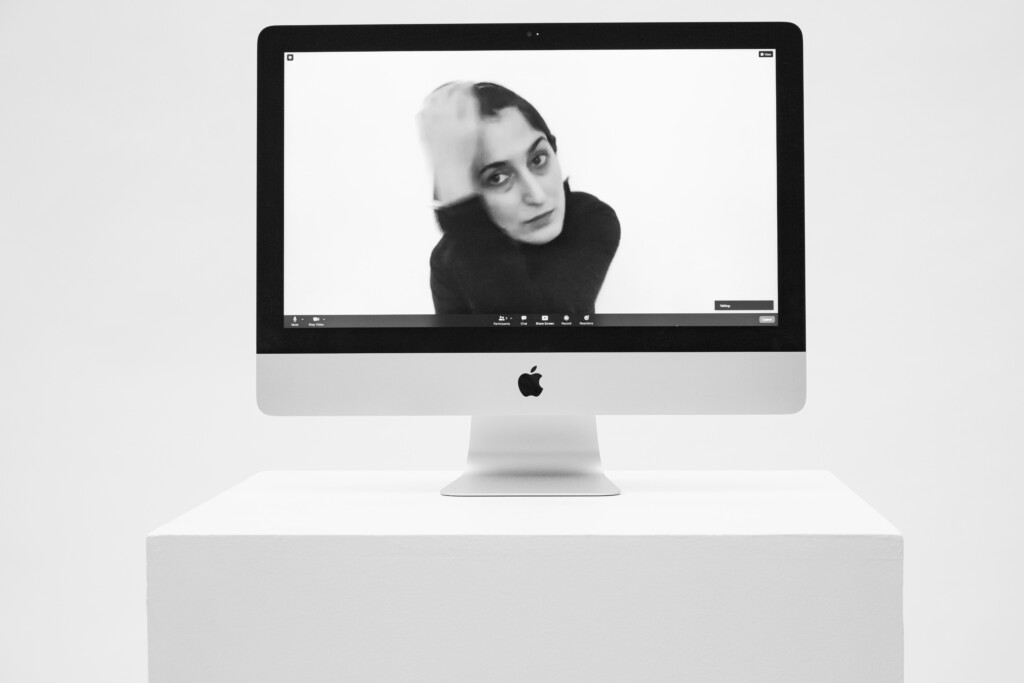 The string that connects all the elements of the collection together is the manners and traditions of Zourkhaneh. Taking place in the environment of the celebration of athletes and pioneers, their pictures fill the walls as the base of the collection's textile design. The athletes accompany the collection wherever it goes through the prints, the engravings on metal pieces, and stamps. Ramezani chose to implicate the idea that the play at heart was about the embrace of the player. Each piece within the collection invokes the idea of self and historical pride, which can be visually seen through the imprints of the fabric itself, with soft overlays of historical citizens who took part in the sport; reminiscing on previous players.
One can see the echoing and groove that exist throughout the collection, manifested as pleats, strips of fabric, and metal discs. All correlating to the basic fundamentals that were involved in the original outerwear of the ancient sport, in addition to what the sport itself demanded from its players; a sense of recognition from oneself. The enriching colors play a part in terms of dissecting the overall environment of Zourkhaneh. Encompassing brown and green hues, with enlightened elements of burnt orange; welcoming a neutral color palette within the collection.
This stems from the sports' eagerness to prepare players for a specific sense of combat training, "lifting and taking care of the weak and defending their rights, and being of the people despite their physical power and abilities," Ramezani explains.