Although collaboration is not unusual between designers showing at Mercedes-Benz Fashion Week, this season an unprecedented seven MFA Fashion Design students brought together their individual talents and perspectives to create one stunning menswear collection.
Designing a collection can be stressful, often requiring weeks or even months of preparation. Countless hours of hard work pay off, though, when designers see the fruits of their labor come to fruition in their finished collections. The Spring 2015 menswear design team consists of seven designers: Asiyat Tsalikova, Jihyun Kim, Jingci Wang, Liz Li, Max Lu, Yaqiong Zhou and Yin Yang, who pooled their talents and resources to realize a shared goal— showcasing at Mercedes Benz Fashion Week.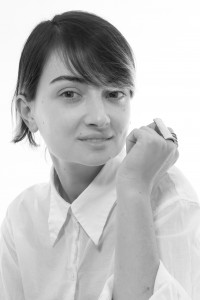 Asiyat Tsalikova was born and raised in Baku, Azerbaijan Republic. Before attending Academy of Art University, she held a BFA degree in Fashion Design from Accademia Italiana, in Florence, Italy. She is not afraid to try something new and crazy or make a mistake, "Because that is how I learn."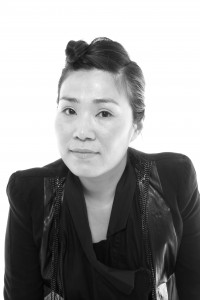 Jihyun Kim hails from Seoul, Korea. Once an instructor at Kyungpook National University Sangju Campus for Fashion Design and Fashion Illustration, Jihyun has valuable experience that has influenced how she thinks about patterns and silhouettes. She looks up to her favorite fashion icon/designer, Rei Kawakubo, to feed her experimental mind inspiration to keep creating innovative designs.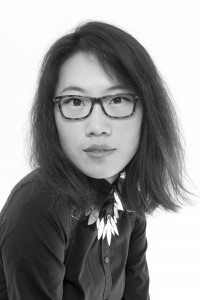 Jingci Wang was born and raised in China. Her design skills have earned her recognition on many different occasions. In 2008 she was named as a finalist in the OKAWA textile competition, and she was also a second-degree scholarship winner in the BOSIDENG Scholarship. Jingci is constantly looking for new inspirations and ways to improve her projects by discussing her ideas and fabric selections with instructors and classmates.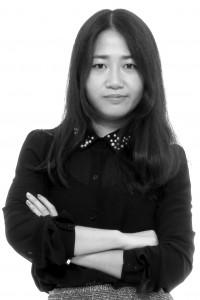 Liz Li was born in Wenzhou but raised in Shanghai, China. Before pursuing her graduate degree in fashion, Liz earned her undergraduate degree in Fashion Design and Engineering, which helps her develop a creative vision for clothing construction.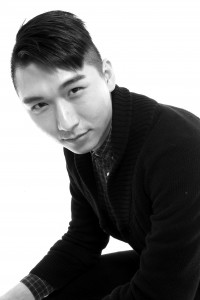 Max Lu hails from Taipei, Taiwan, where, before coming to the Academy he completed a BFA in Fashion Design. With a year of experience as a freelance fashion stylist, Max has a great eye for up-and-coming trends, which he incorporated into his ideas for the collection.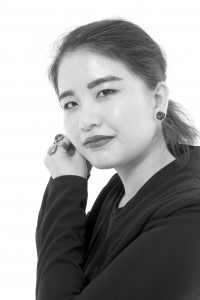 Yaqiong Zhou grew up in Hunan, China. Before enrolling at Academy of Art University Yaqiong earned her BFA Degree in Interior Design, and while working toward her MFA she also held a position as a design assistant at Hunan Palette Garment Co Ltd. She never gives up on her own design style; instead, when people give her other suggestions she finds a way to incorporate them into her own ideas.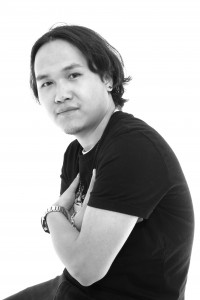 Yin Yang is from Chongqing, China. Yin earned a BS Degree in Engineering from Shanghai University of Engineering Science before pursuing his graduate degree in fashion. There is no rule when it comes to his style motto— "Just wear what I want and be myself."
It is both motivational and fascinating to see collaboration between designers who come from completely diverse occupational and educational backgrounds. How did such a large, varied group work together? The team exchanged ideas and visions and brainstormed to find solutions to problems. While they might clash over some details, the menswear designers have formed a really strong team—made even stronger by their unique a mix of talents and love for their shared art.
"To perfectly collaborate with each person, it is important that the other creatives in your team understand the universal vision," said Liz Li.
The designers worked together on all of menswear designs, and when it came to finding the fabrics for the collection, each member of the team contributed ideas. Inspired by the concept of "imagination traveling," the collection is a series of beautiful, eye-popping mash-ups, including playful fabric combinations, vibrant color palettes and strong pattern mixing. The aim is to play—not shock—with possibilities.
"By working together on this menswear collection, we hope to instill in men everywhere a sense of playfulness and friskiness for their wardrobes," Max Lu explained.
The team used many different resources when forming their designs, including trend forecasting sites, magazines, music culture, and vintage shops, and took inspiration from traveling and street wear. After the designs were decided upon they each went out into San Francisco to source fabric, come back together to discuss what they'd found and what they might need for a certain piece.
"We really formed a cohesive team and approached this together! At times, it was hard to tell which idea was from whom or how much effort an individual has put in. . . it was one big melding of ideas," said Yaqiong Zhou.
Everyone was committed to the final goal, everyone contributed to the team effort, and they all worked tightly together to ensure that the final project was amazing. The team members challenged, but also supported, one another and weren't afraid to pitch in and do whatever it took to keep things moving along.
"Faith and belief were prerequisites in this collaboration. Knowing when to speak and when to listen," said Jingci Wang.
It is important that everyone involved believes in the project that everyone be open, listens and respects each other's opinions and skills. You have to trust your team and have them trust you. Teamwork is about having your own vision yet letting it develop collectively through the team. There is something really powerful about working with different creative minds and the collaboration can only be as strong as the sum of its parts.
"Teamwork is about support, trust, and laughs. For a team to be successful, everyone in it needs to have individual respect and appreciation for each others' work. That, and laughs!" said the design team.
"We worked extremely hard, and yet it was so much fun. The collection we produced was great," Jihyun Kim continued.
Even when one designer works 24/7 on a collection it can be extremely stressful, and in a different scenario adding team members to that process might multiply the stress. Not so for the Spring 2015 menswear design team. The key elements to this particular collaboration running smoothly were working as a team instead of individually, playing to team members' strengths and weakness, and clear communication.
This inspiring collaboration highlights the power of teamwork. When it works, it is incredible!
Written by Doreen Du