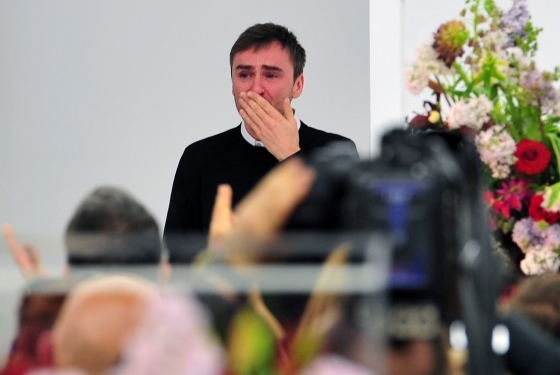 A teary Raf Simons bids adieu at the Jil Sander Fall 2012 show in Milan. Photo Courtesy of Getty Images.
Some major changes have been announced in the world of fashion these past few days. Jil Sander's wunderkind Creative Director Raf Simons will be replaced by Jil herself and over at Yves Saint Laurent, Creative Director Stefano Pilati has been ousted, with many speculating that designer-turned-photographer Hedi Slimane will take up the post.
What is most surprising about Simons' departure is that he has done an amazing job. He turned out collection after collection of sleek designs that ushered in the new wave of minimalism and really moved the brand forward. His designs were simultaneously sophisticated and edgy, and opened the label up to a younger, hipper clientele – including Hollywood starlets such as Kate Bosworth.
Follow the jump to read more!
Sander, who stepped down from the label eight years ago, is looking to shake things up: "Fashion is experimentation, and if you keep the sophistication, it can also be eccentric. You have to break the rules, if there is a reason. And now is the right time to be daring, there are few new ideas," she told WWD. We can't wait to see what will she send out next season, and where Raf will end up (there has been talk that he will take the reigns at Dior).
The announcement from YSL was not completely unexpected. Though the partnership has been fruitful – the design house posted a 31 percent increase in revenue just last year – it has also been tumultuous. For every standout collection, there has been one that left something to be desired. The creative director also had a rocky relationship with YSL executives, namely Pierre Bergé, who often praised the work of other designers and excluded Pilati from the invite list to the YSL retrospective exhibition at the Petit Palais.
Though no formal announcement has been made, it is rumored that former YSL men's wear designer Hedi Slimane will replace Pilati. Though he has never designed a women's collection, he did create custom slim suits for female fans such as Nicole Kidman during his tenure at Dior. The house has said that it will make a formal announcement after the Paris shows, so check back for an update!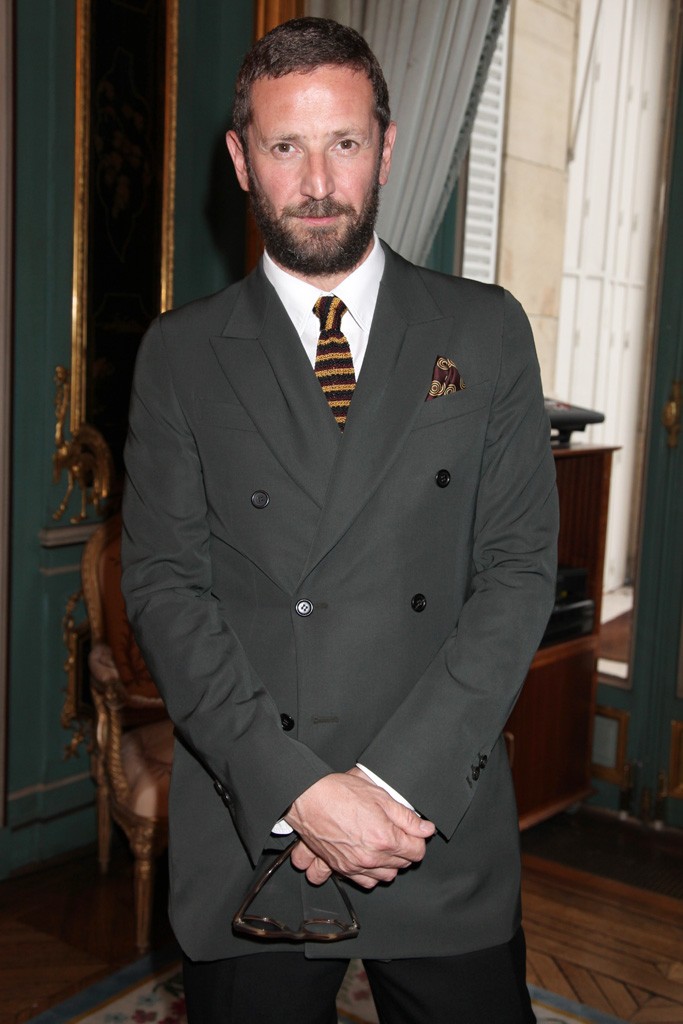 Former YSL Creative Director Stefano Pilati. Photo Courtesy of Giovanni Giannoni.
Source: WWD