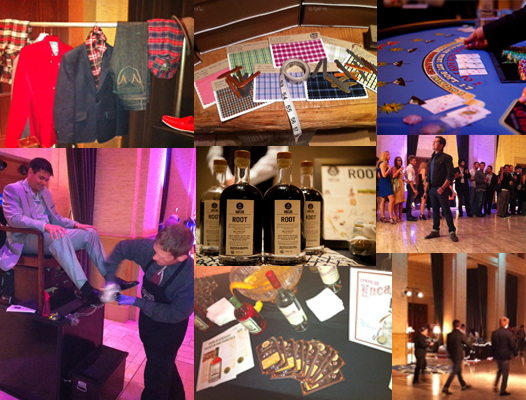 Last Thursday, Graffiti PR put on the third annual Styling the Modern Man event – an evening for men to learn about and discuss what's going on in the realms of style, luxury products, gadgets and spirits. Held at the Bentley Reserve, San Francisco's most stylish men gathered to talk shop – i.e. the latest and greatest in all things catering to the male persuasion. The Modern Men of our fair city stopped by for a quick haircut and shave courtesy of the Barber Gallery, a "Geek-to-Chic" fashion presentation by Levis, custom-shirting by Taylor Stitch, and signature cocktails from Campo de Encanto Pisco.
We chatted with Michael Maher of the custom-shirting outfit Taylor Stitch, to get the lowdown on this awesome SF brand.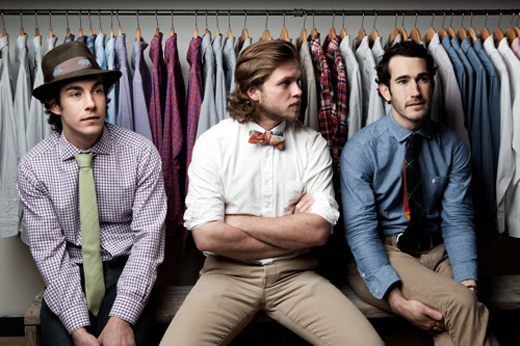 What inspired you to start the company?
Barrett and I could never find a quality shirt that fit us. From there it was a fun experiment to see if we could do something we had no experience or training doing. After a good deal of trials and tribulations we figured it out.
How did you go about sourcing fabrics and finding people to produce the shirts?
We went to fabric shows and asked around for production. We tried a few different people out locally to see who could sew the best. From there we worked to train the sewers to turn collar points better and sew the buttons and button holes better. There is definitely a process where you train the sewers to do exactly what you want.
Follow the jump to read more!
What sparked the transition from having the clothing line to opening your own store The Common?
We wanted to engage with our customers more. Just being online is limited. Most business is still done off line. This gave us the opportunity to truly dive in headfirst.
What have been your biggest challenges? And most rewarding experiences?
The biggest challenges are just continuing to find great fabrics and staying on manufacturing to get better. The most rewarding thing is when we get awesome emails and phone calls from our customers telling us that it's the best shirt with the greatest fit they have ever tried on.
What's your next project?
We are working on expanding our line of products and potentially opening another store as of now. We will see where things take us from there…
Learn more about Taylor Stitch and their store, The Common here and here.