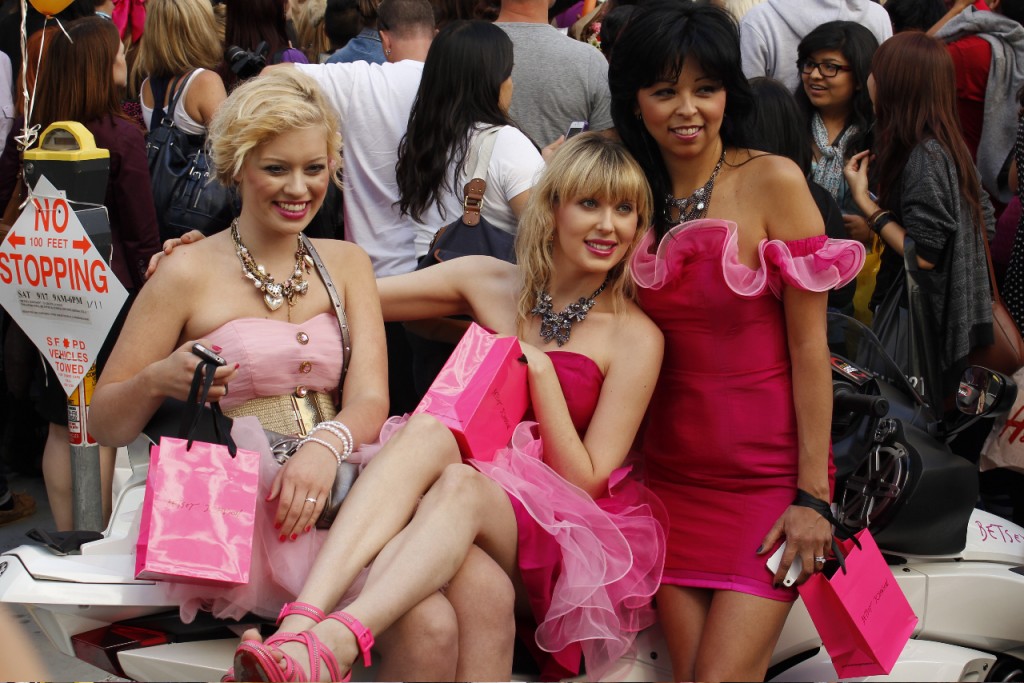 As the studly indie rock band, Mister Loveless jammed out behind a busy floral backdrop and bottles of pink champagne popped opened, there was no mistaking that this was indeed a Betsey Johnson Party. This past Saturday afternoon of tulle skirts, pink everything and an endless sea of screaming girls had a little something to do with the relocating of their longtime Geary Street store, and a lot to do with the fact that Betsey herself was attending the grand opening to meet fans and paint a mural outside.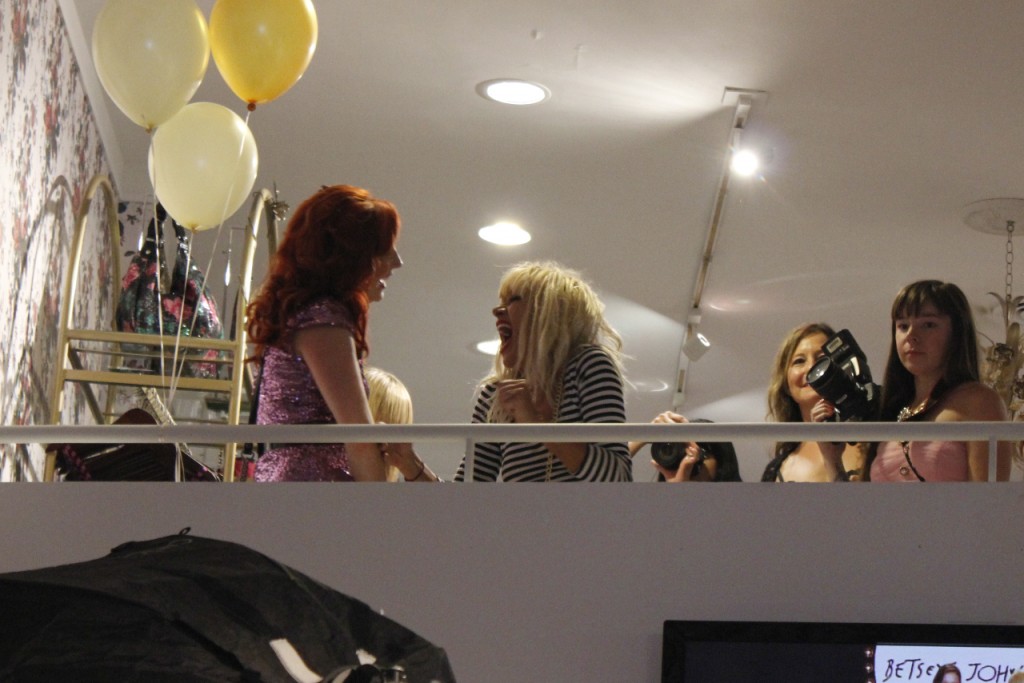 As the store filled up far past what I'm sure is capacity, Betsey hung out upstairs while the crowd anxiously awaited her descent outside. To keep ecstatic fans pleased she periodically leaned over the balcony to wave, blow kisses, and toss out pink rose petals. Eventually she made her way down the staircase and through the mobs of young girls to just out front where she began spray painting a mural while onlookers shouted encouraging words.
Follow the jump to read more!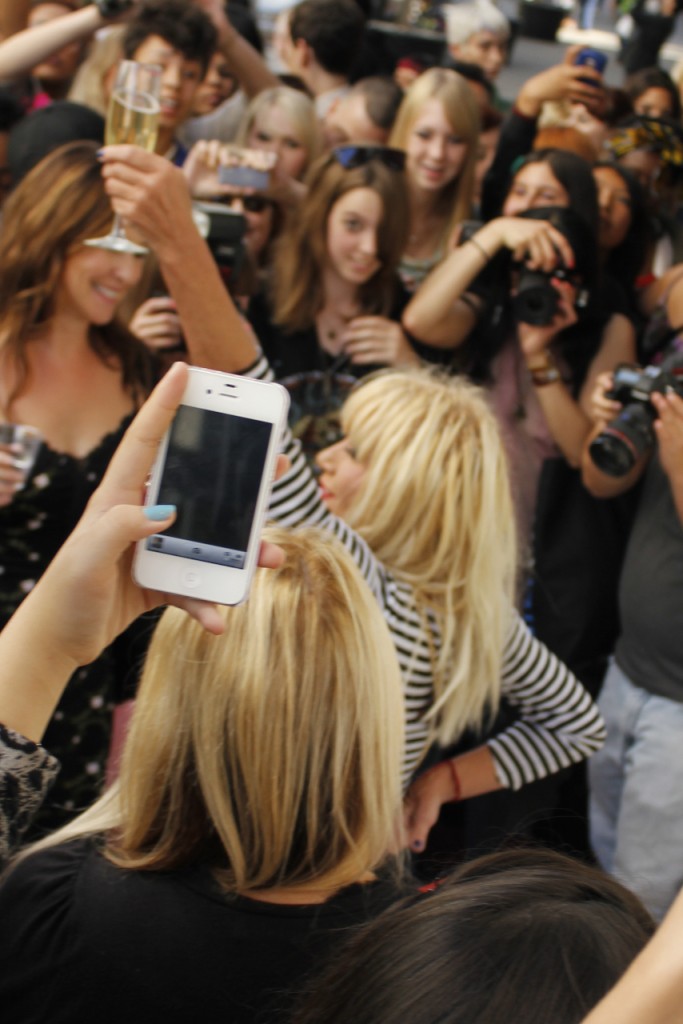 The West Coast flagship store, which was previously located on Geary St, moved to a larger location just around the corner on 33 Grant Street. The new 2,000-square-foot space now has an upper level dedicated entirely to shoes and lingerie. While this may be a new location it is certainly not a new Betsey Johnson. The décor stayed true to her legendary aesthetic with vibrant, pink wallpaper, crazy zebra print carpeting and an adorably dressed staff. And even though Betsey might not be back to visit for a while, the new adorable space is certainly worth a visit on its own.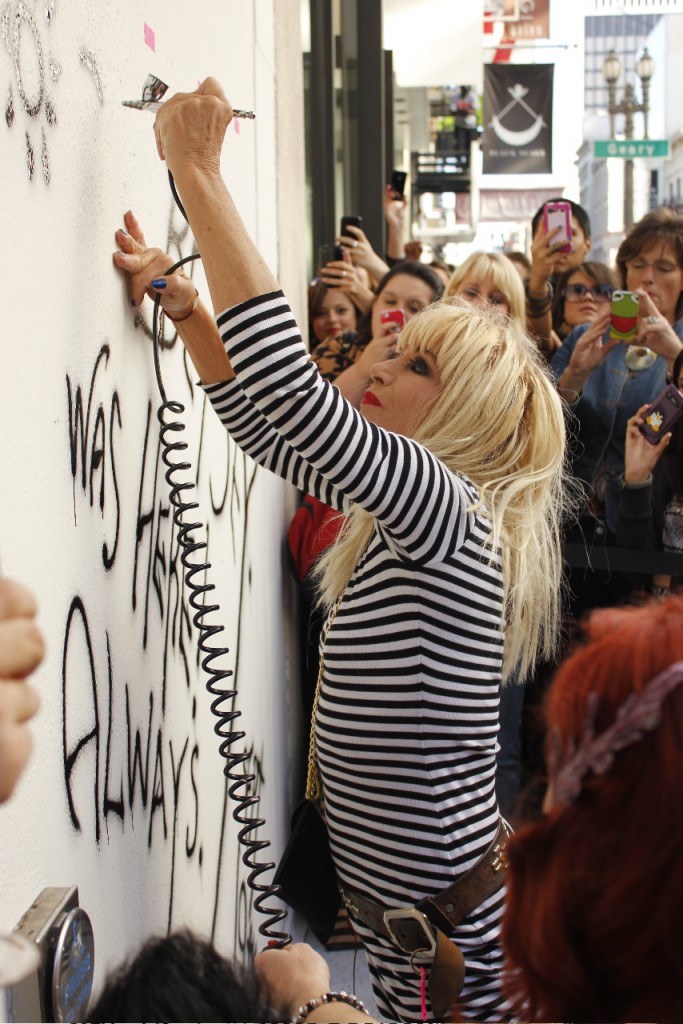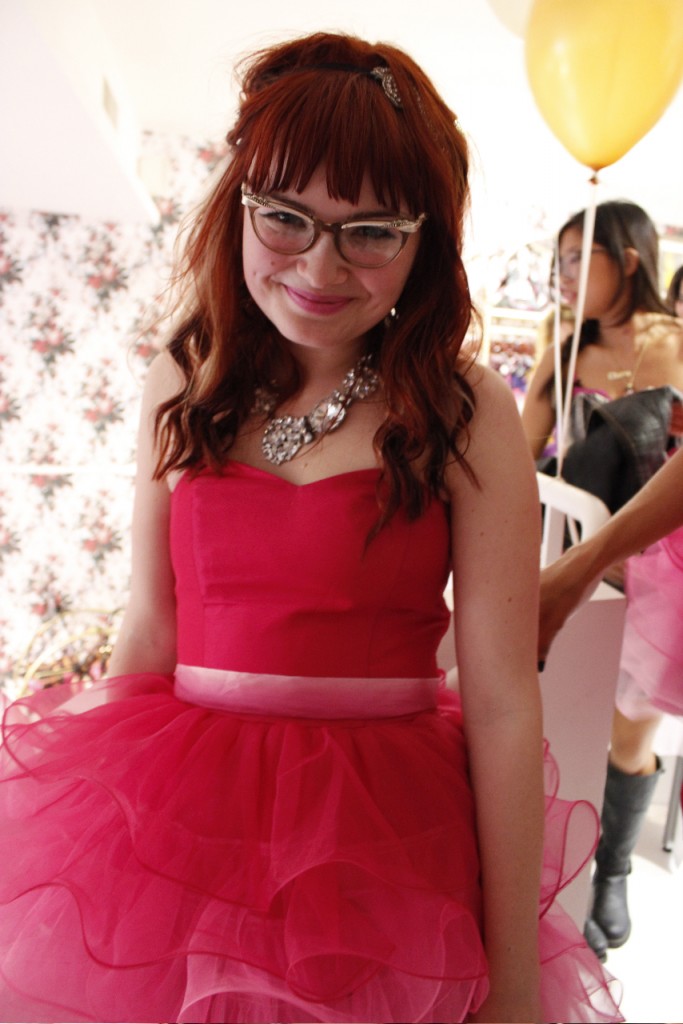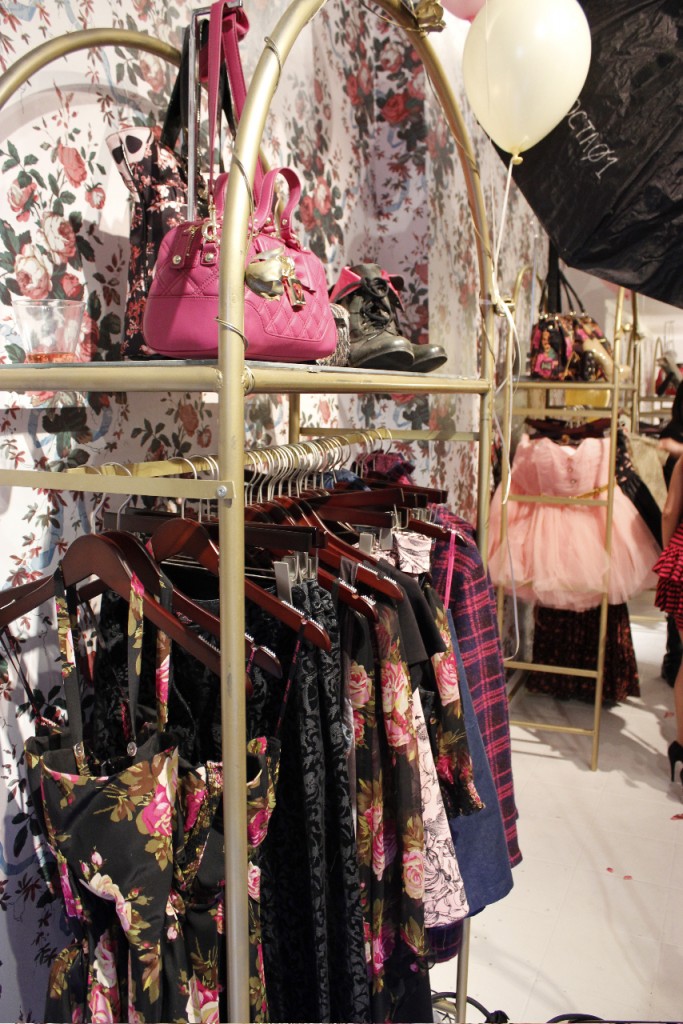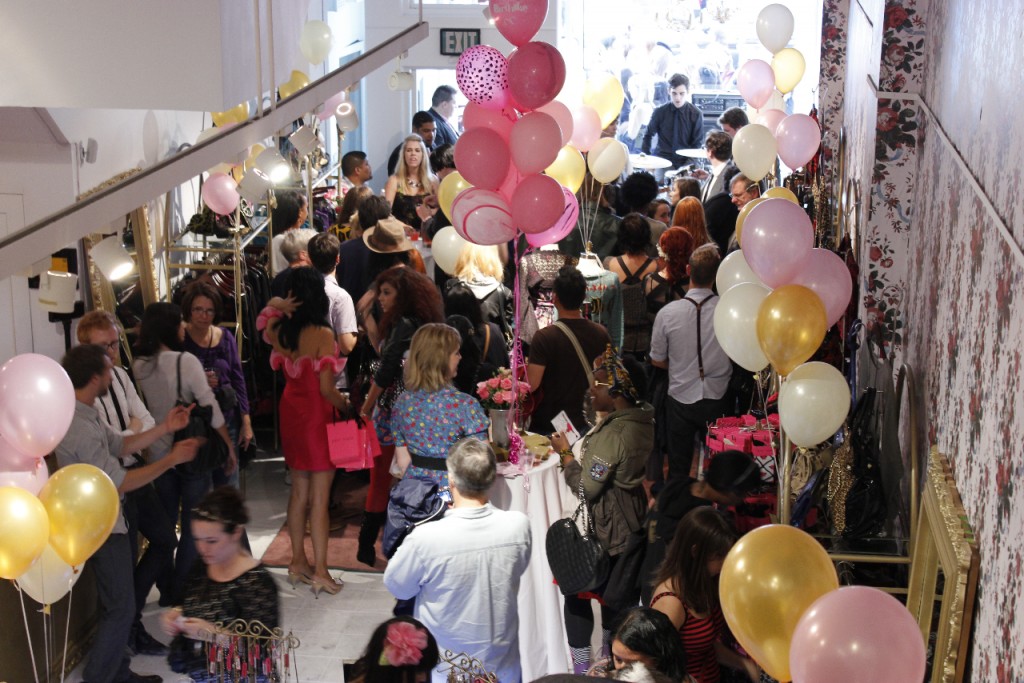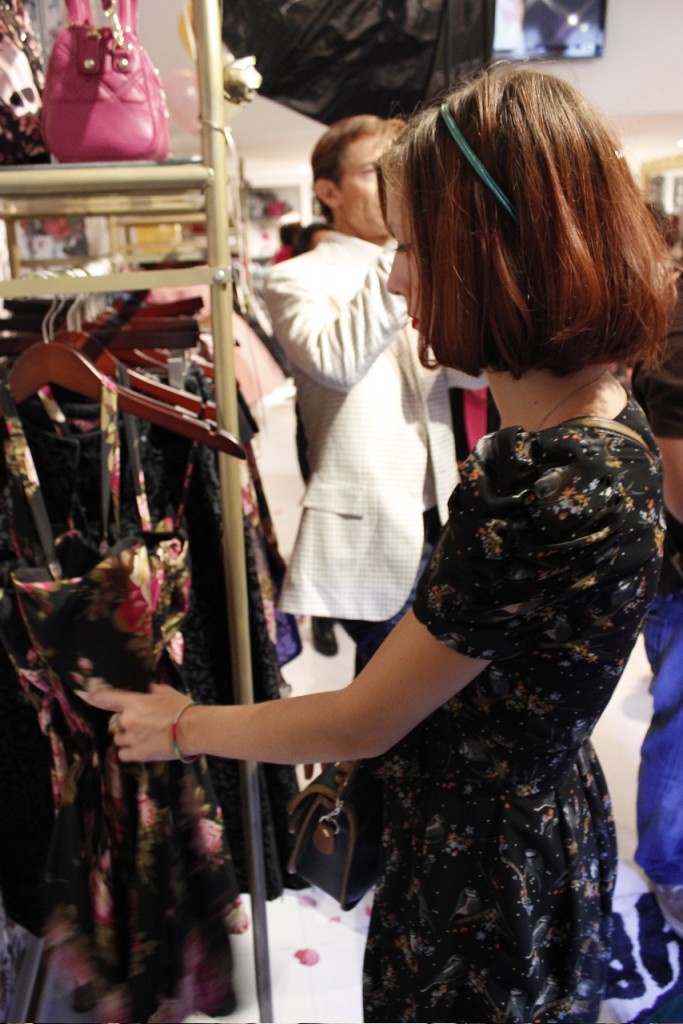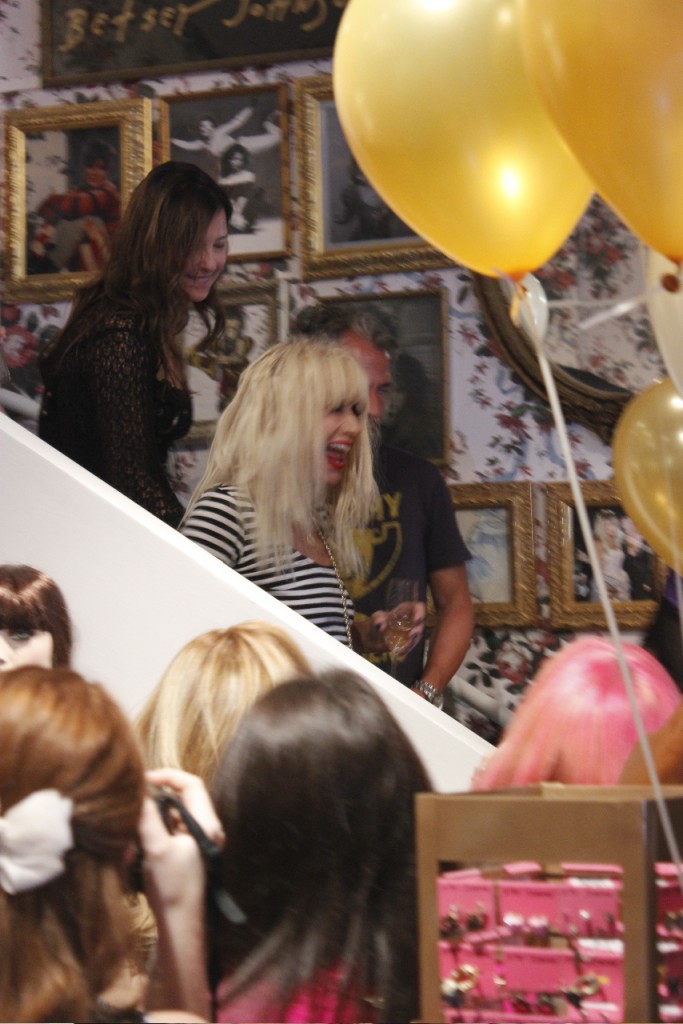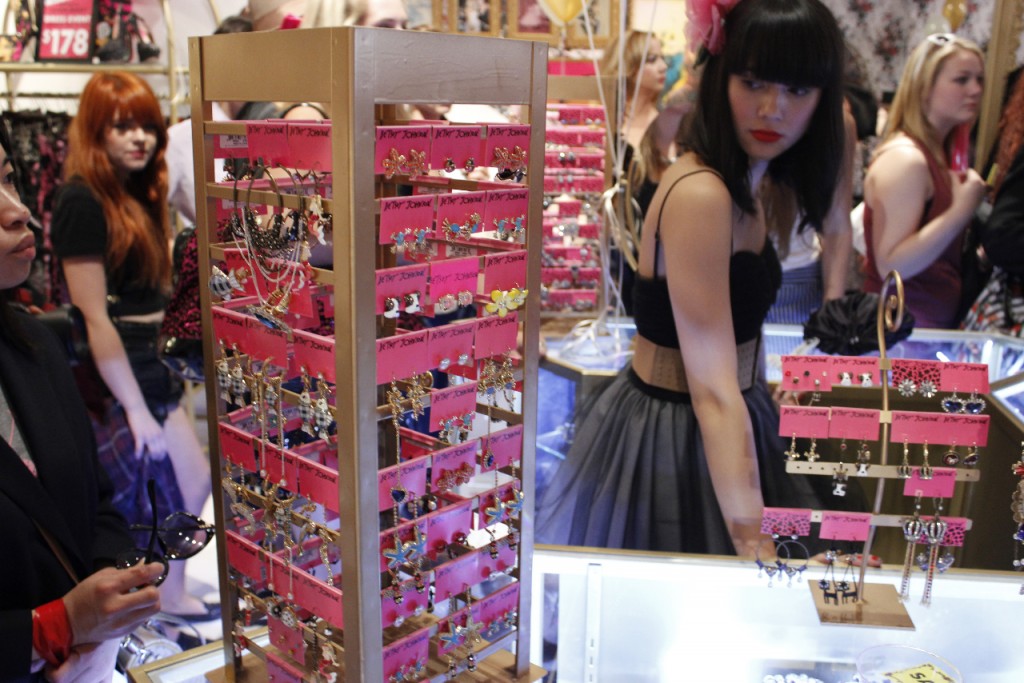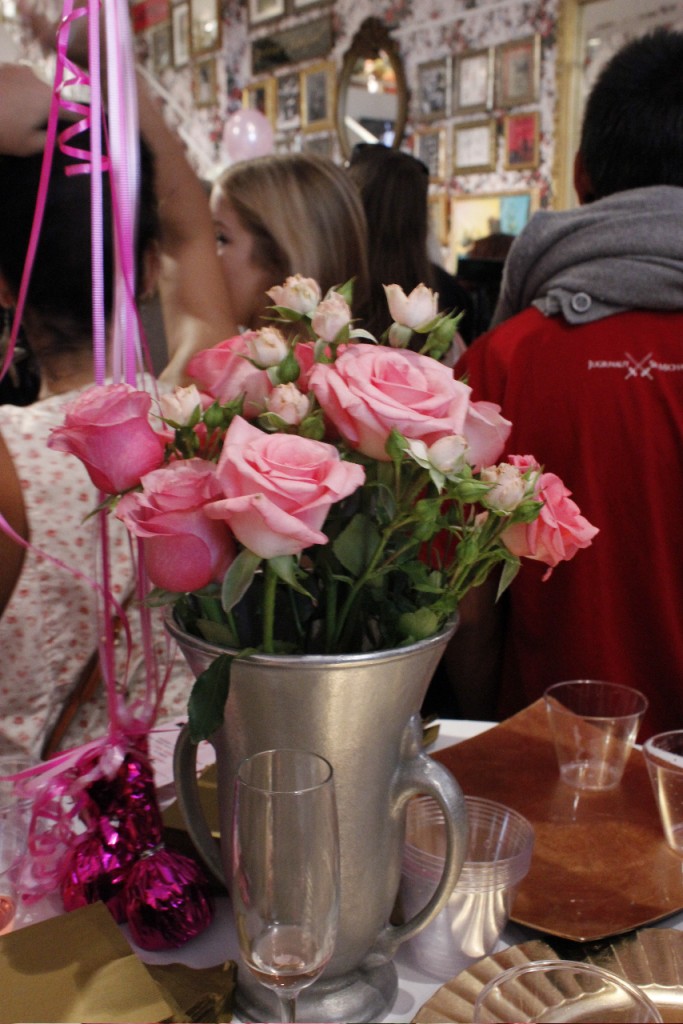 Written By: Cortney Clift