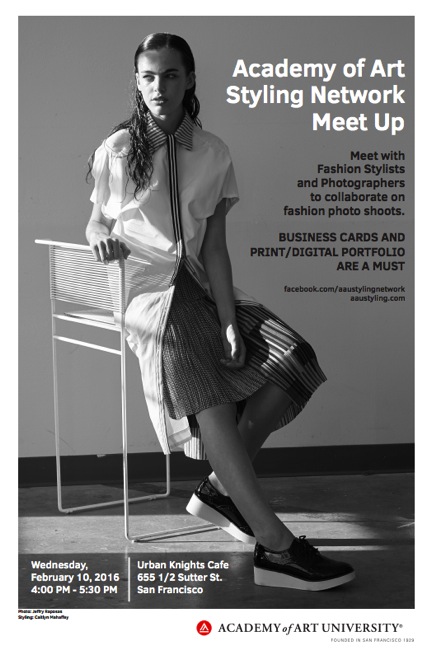 If you've taken a walk around the Polk building over the past weeks you've probably come across some posters promoting the Styling Meet Up. Well that day is almost upon us!
Tomorrow, February 10, Stylists and photographers are encouraged to come meet up at the Urban Knights Café at 655 ½ Sutter street. What is better than the chance to meet people and make plans build up each other's portfolios? Kick off the collaboration process by networking with some fellow students.
The event will be held from 4 to 5:30 p.m. Don't forget to bring your business cards and portfolios. We hope to see you there!