This summer, BFA Fashion Styling graduate Megan Garcia accepted a position as an E-Commerce Fashion Stylist at Neiman Marcus headquarters in Dallas, Texas. Initially applying as an assistant stylist but hired on as a lead stylist, Garcia, a Texas native, brought a robust portfolio and skillset in styling from her on-campus education back to her home state.
Start from the beginning: tell me about your experience at the Academy.
I actually knew that I wanted to go to the Academy of Art and the Styling program, specifically, when I was 14 years old. I always knew I wanted to do something creative, and I loved looking at fashion magazines but I would always skip straight to the editorial section. So I thought, "Maybe I could be someone who creates these editorials." Since the Academy of Art is one of the only accredited Styling programs in the country, it seemed like a no-brainer.
How did the styling program prepare you for your career?
The styling program 100% gave me everything it promised. It had me doing photoshoots in studio during the first semester which, to this day, I still can't believe that I went in with no styling skills or experience, and I came out of it an actual stylist. It's kind of a pinch-me moment to think that I actually had my dreams come true. Now that I think about it, it was all the teachers that I had in the styling program, they were definitely instrumental in making sure that I had a successful story and career path after school.
With all the support I had at the School of Fashion, I was able to branch out and find other collaborators, like in the Photography program. I was able to create a network of collaborators and support at school that honestly made my homework and projects fun and truly creatively fulfilling, which in turn made me excited for a career decades into styling.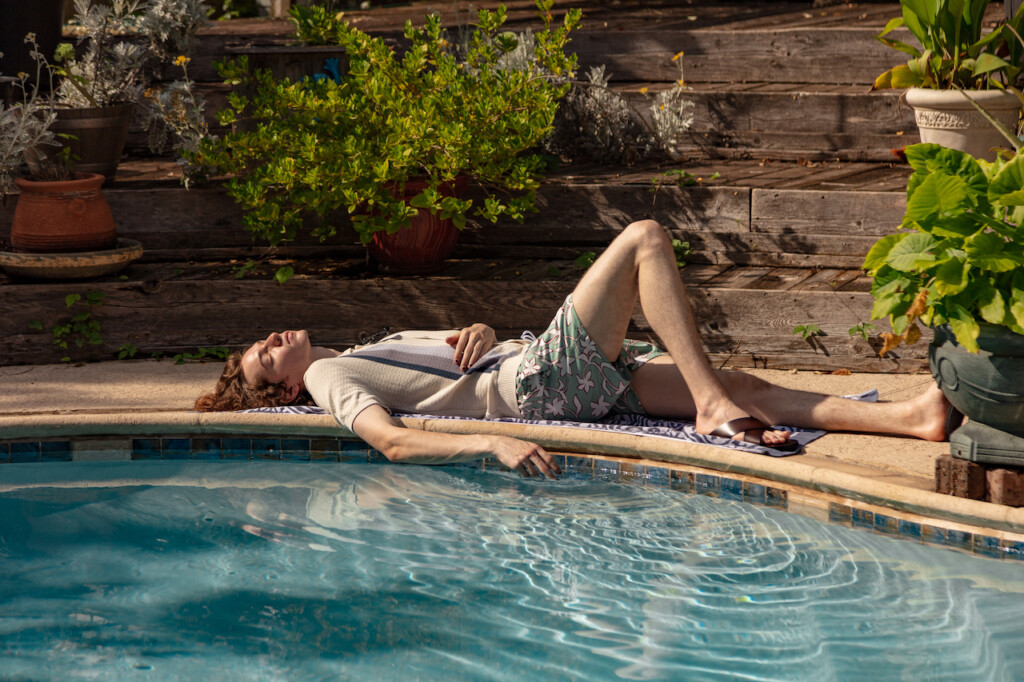 How did this opportunity at Neiman Marcus develop?
Towards the end of my senior year was when I started thinking about what I was going to do after graduation. With styling, we're taught that there are so many different directions to go – there's personal styling, editorial styling, e-commerce, commercial – and I am someone that wants to do everything and have her hands in all sorts of different pots. But I also had to think about where I wanted to live, as we're also taught about the different fashion capitals that are tailored to different kinds of styling.
I received an email from Flore [Morton, School of Fashion Associate Director,] about an opportunity to work at Neiman Marcus under [2013 BFA Styling alumna] Chelsea Henry who works as a Styling Manager at Neiman's. Since the position was in Texas, I decided to go for it and just see what happens. I applied right around when finals and graduation were happening and was hired within a week.
What are your responsibilities like in your role?
As a full-time staff stylist at Neiman Marcus, I am essentially someone who can be able to be dropped into any studio or project that they have for that day and be able to do it. I work with hundreds of different people every day and do something different every day. My tasks can range from preparing and setting up for product shoots to acting as the art director for an entire shoot and selecting images for approval to go on the website.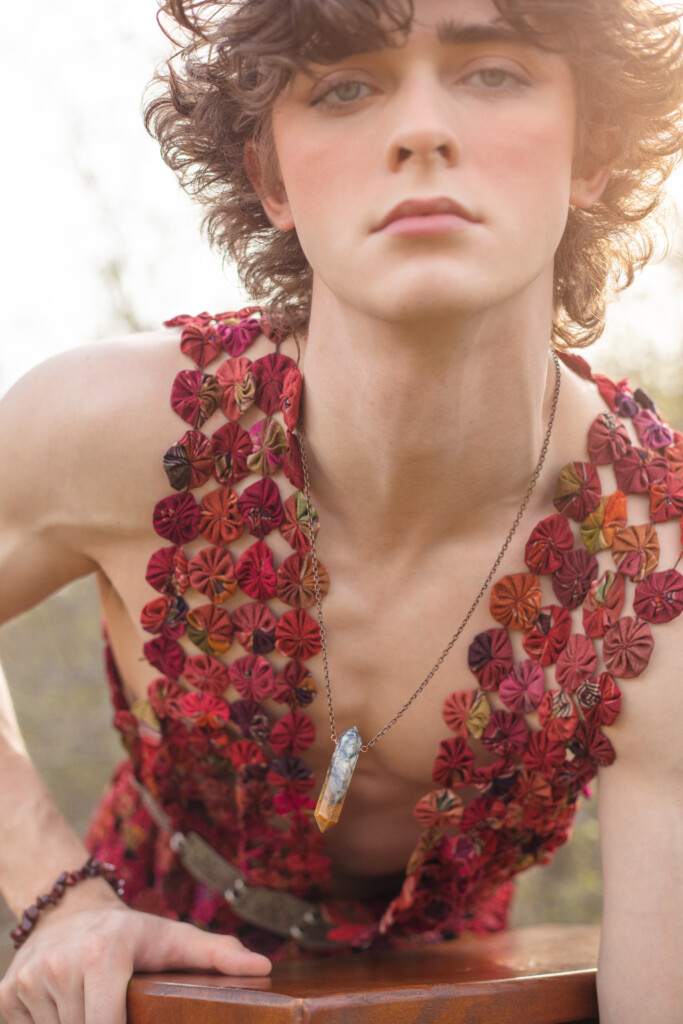 You initially applied for an assistant stylist position but were hired on as a lead stylist instead. How did that happen?
I had no prior knowledge of the hiring process at Neiman Marcus or what their internal employment structure was like, but the longer I worked there, the more I realized that it was rare for me to be hired as a staff stylist from the get-go. A lot of my coworkers on my team were assistants first and then they rose up, or a lot of them are freelancers as well.
I think I had the technical skills that were already cemented. And I also had a background where I was used to working in the assistant stylist position, as well as skills like time management, fast thinking, and the ability to support wherever I can.
In the styling program, each semester we were always working on our portfolio, which I'm really grateful that Flore put emphasis on that in the program. Having to update it and really make sure it was looking its best every semester, every season, really made sure that my portfolio was constantly evolving and putting out its best work. I am very proud of the work that I did. I think that my portfolio is a really good showcase of my style and my skills as a stylist, so I do think that, thankfully, they saw that I was ready to be a full-fledged stylist. And I come to work every day and I show them.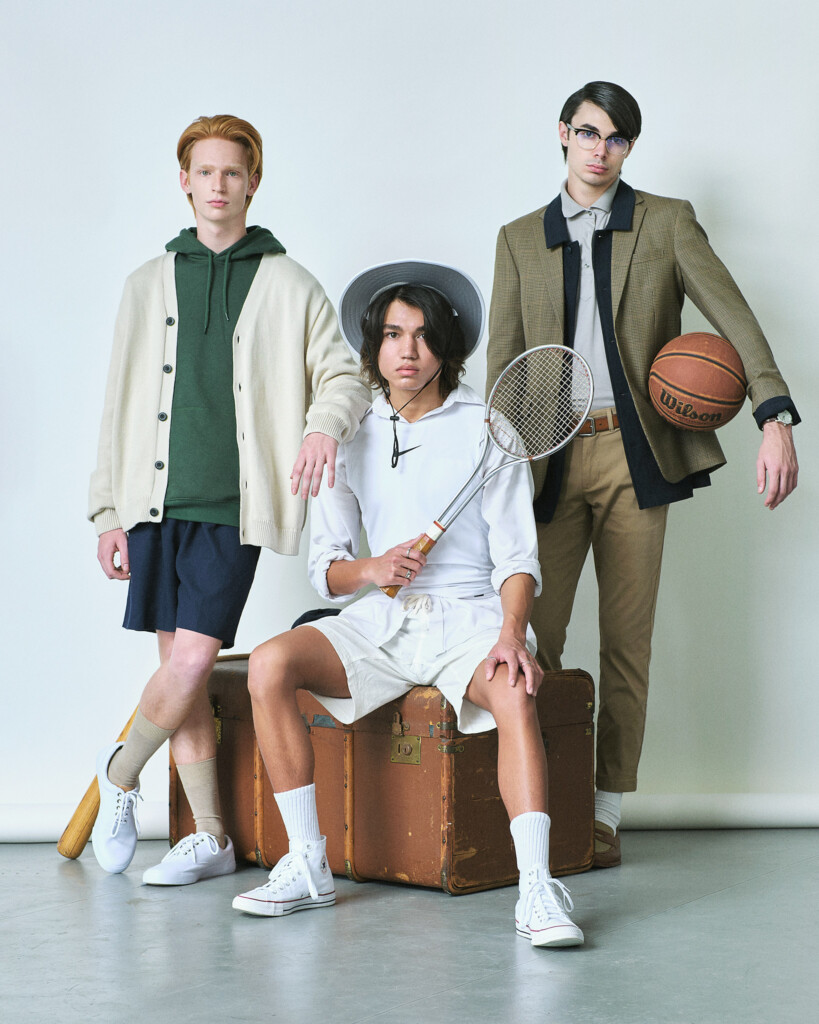 What is next for you? How do you see your career developing?
Although my original goal was to do editorial styling, my vision has changed since then. I am talented at editorial styling, but I've realized that, currently, my passion doesn't necessarily align with editorial styling. Right now, I have a more focused interest in more grand styling. Working at Neiman Marcus, we're always styling with the specific brand and customer in mind. It has been an eye-opener to me that I have to consider every single brand image, ethos, target market with every single product that lands in my lap. So, I've really been interested in brand image, fashion ad campaigns, and fashion art directing. I think a directorial role is something that I've become much more interested in, although editorial styling is still something that makes sure my creative outlet is fulfilled.
What is your takeaway from your education?
My portfolio is my baby. I really value how much emphasis the styling program puts on developing a portfolio. In terms of technical skills, I would credit the technical focus of the styling program a lot because having a stocked styling kit is instrumental, especially at Neiman's. Paying attention to proportions, color, lines, all of that, plays into styling on set. You have to make sure that the styling looks good technically, so you have to make sure that you can pin the clothing, that it's nice and clean, doesn't look messy, looks attractive to the eye, and looks proportional. Also, understanding target markets is a huge thing that was always emphasized throughout college.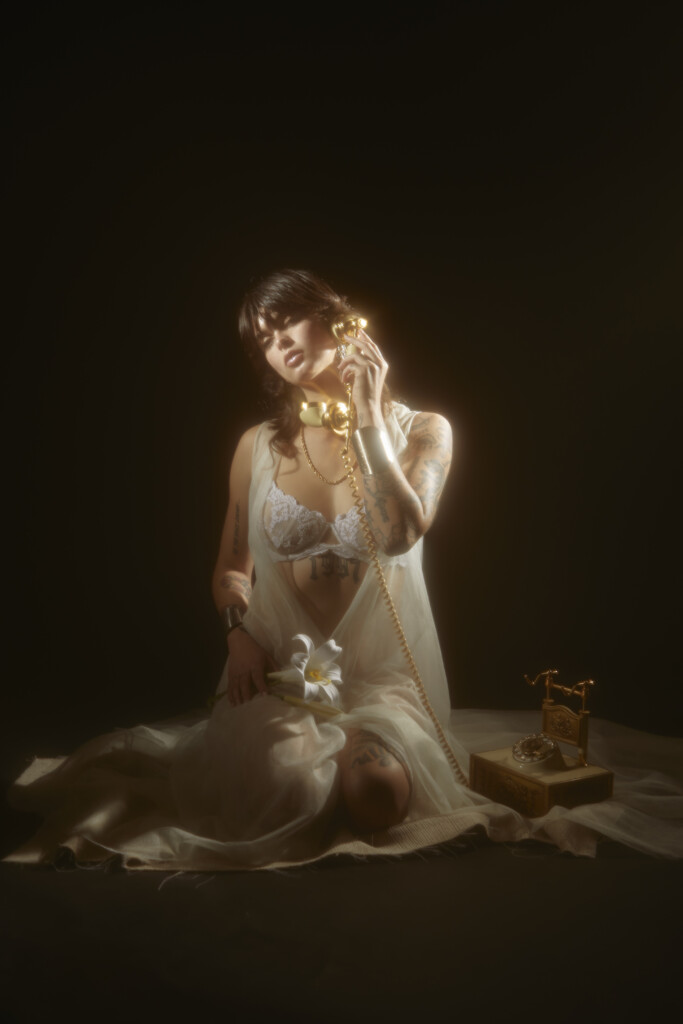 What are your top essential items in your styling kit?
These tiny navy-blue clamps that everyone on set is always wearing. I always have many handfuls of those mini clamps.
Pins with flower heads on them, which are always really instrumental because sometimes there are areas of fabric that need to be tightened a little so the camera doesn't catch it.
A lint roller follows me everywhere.
Alcohol wipes are something I wasn't expecting. They have them on set, but sometimes they can go missing, so I always bring some of my own. Alcohol wipes can be used for cleaning any smudges, or if there's makeup on clothing, or especially for cleaning jewelry pieces to keep them sanitary for the models.
Double-sided tape is super big, especially in menswear. You always need to have tape on hand because either you or someone else will need it in the moment.
A small pair of clippers that are good for cleanly snipping threads or tags.
What advice do you have for other students in styling and throughout other fashion programs?
Keep an open mind about the opportunities that come your way. That is 100% the reason why I am where I am today. I didn't hold myself back, I was very close to holding myself back, but I didn't because of the advice of Flore. She was the one who told me to go for it and take the jump.
Let yourself get excited about the unknown, knowing that if you do commit to it then it will benefit you in teaching you what to do or not to do.
Also, just collaborating and finding your collaborators, and knowing that not everyone you work with is going to be the right fit and that's okay. It's good to have a select few people that you work well with because you know that you're constantly going to be producing good work that you're proud of.
Learn to say no. There were definitely times when, as a stylist, I thought I had to say yes to everything, and I thought I had to constantly be working and creating, and that's an easy path to burning out. That burnout is very hard to get out of in the moment, but once you do, you have the clarity of understanding, "I probably shouldn't have taken it that far; I probably should have scaled back a little bit, for my own peace of mind."
Enjoy what you do. Even in the thick of finals, the late nights, and getting feedback and everything, try to be excited about the research and letting an idea come to fruition and getting feedback. I remember being so excited when I was getting feedback even when it was terrible because the direction is really helpful.
Written by Ellie Dietrich