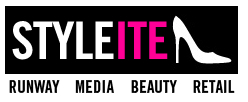 …and the internship opportunities keep coming in:
Styleite, a go-to site for the "latest and greatest in fashion and beauty news, insight, and commentary" is on the hunt for some Fall interns.
If you are or planning on being in New York come fall, the site is searching for full OR part time interns to work in theirSoHo offices from September to December 2011.
Here are the details:
What You'll Actually Be Doing: If your dream job involves writing all day, our editorial internship is the one for you! Styleite is a young site. Consequently, our editorial interns have a lot of freedom with what they choose to research and write about. Expect to do lots of writing. In return, you'll get bylines. And probably free samples. Also: invites to fun events. There are perks, we promise! If you know the head designers of major labels by heart, follow fashion news sites daily, and participate regularly in online style communities, this is the internship for you.
In addition, there are several qualifications which are preferred but by no means necessary:
Knowledge of blogging software/HTML
Knowledge of the major personalities and figures in the online fashion community
Experience with graphic design software such as Photoshop
If interested, please attach ALL of the following documents to your application email:
A resume
Any two (2) clips of your academic or journalistic writing
A brief cover letter explaining why your experience, knowledge, and personality make you the ideal intern for a fashion blog. Please also tell us which brand you think posts the best Twitter updates and why. (If you don't answer this, we'll know you didn't read the entire posting!).
Interested parties should send applications through the following email address: interns@styleite.com.
Make sure you get your applications in soon! You know what they say: the early bird gets the worm!