There's a new app in town called Styled. This innovative app is a great tool for Academy of Art students because you can upload images and get instant feedback from your peers or other fashion lovers. Whether you are in fashion design, styling or any other fashion major, this app can definitely come in handy. If you are stuck in a fashion rut, Styled is a good place to get some inspiration.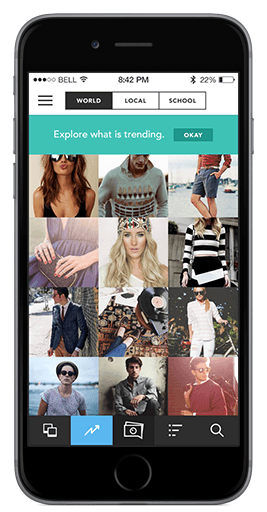 All you have to do is upload an image such as a current collection you are working on, a styling project or a new jewelry design. Once you upload it, you are able to share it with the fashion community on Styled and receive their thoughts on your work. This is great if you want to get feedback from more than one person before you present it to your teacher. You can also tag items with its brand name and it will take you directly to the website. If you see an item that catches your eye, you are able to buy it directly through the app.
The features include a built-in camera, a live feed to see who's capturing what and where, a section where you can follow trends and rankings to see how popular your image is. Also, it does not only have to be schoolwork related as you can share your own personal style on here! For example, you can share your OOTD and also see what other people's styles are. You can see what's trending in San Francisco, other countries and even the Academy of Art University.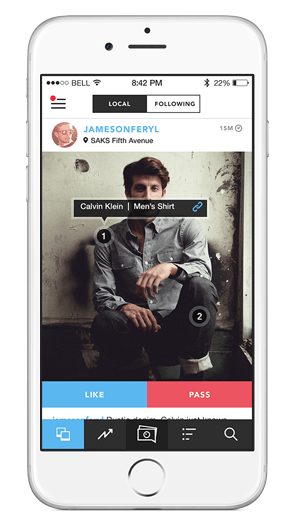 I would prefer being able to choose my contacts for send images to in instances when you don't want to share with everyone. Also, they are almost like a mix between Tinder and Instagram. You can only choose between "love it" or "leave it" and comments are not possible. Having a comments section would makes this app more useful, since you can have a reason as to why someone likes your image or not. What I found unique, was that it categorizes your groups into schools, location or friends.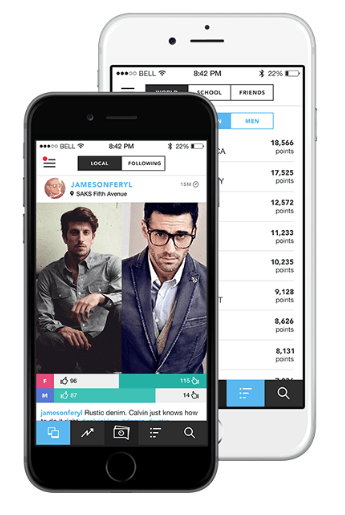 Another plus is that Styled is free! As a styling major, I will certainly be uploading my projects I styled to get more opinions. Although, Styled is not that different to social media apps, such as Instagram or Pinterest , what captured my attention is that you can see what trends are emerging at the moment and that you can search for fashion in particular parts of the world. I find this app to be very helpful and plan on sharing my styling process frequently. We all know that as artists, feedback and critiques are very effective in order for us to improve.
By Isabelle Eder, BFA Fashion Styling