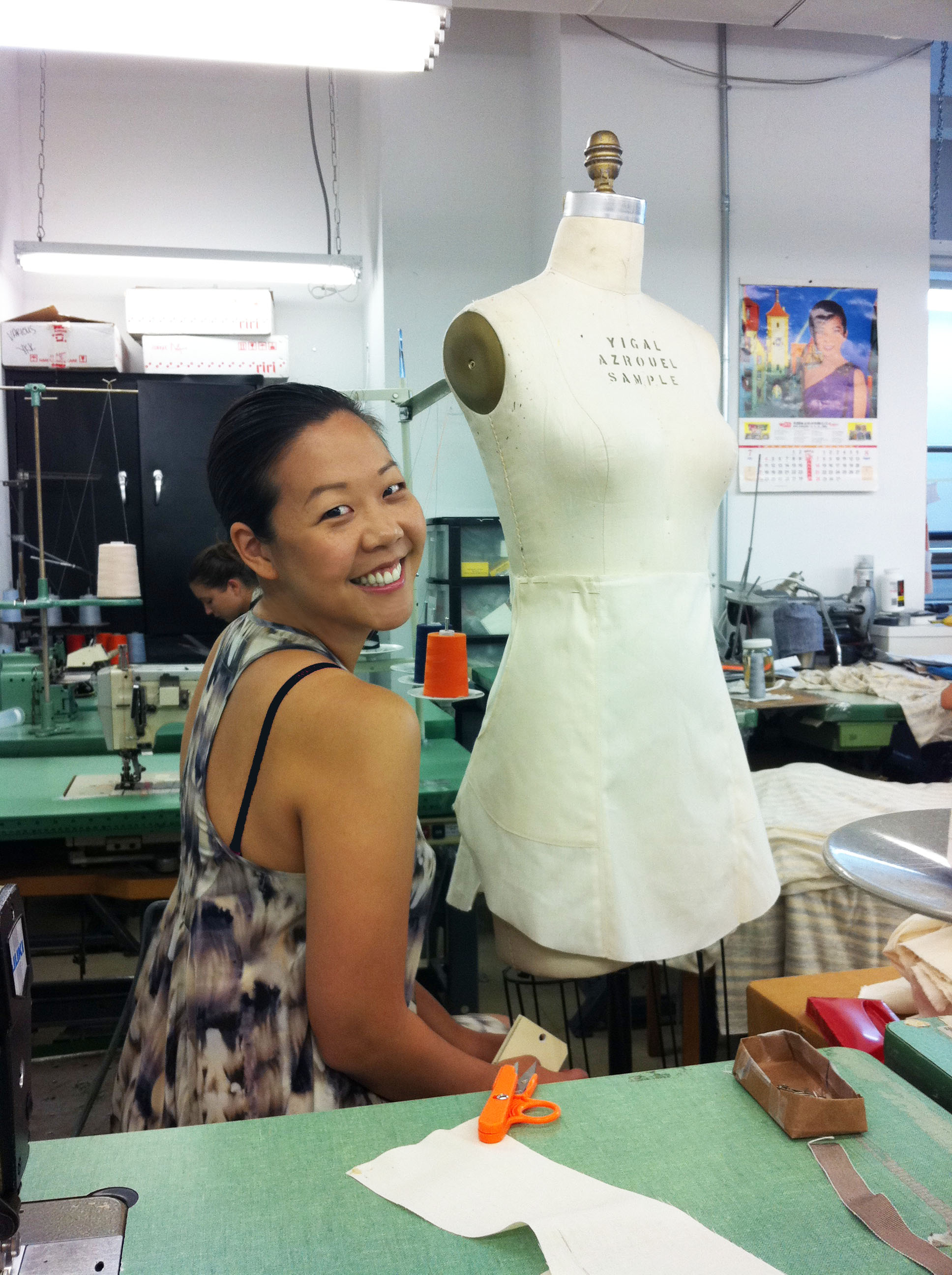 Zenia Kim is an M.F.A. Fashion Design student, who recently debuted her work as part of the Italian Trade Commission Collection at Mercedes-Benz Fashion Week. She also interned at Yigal Azrouel over the summer, and has spent the past few months exploring NYC and finding inspiration for her Senior Collection. Read on to hear about all of her eye-opening experiences!
What did it feel like having your designs shown at Mercedes-Benz Fashion Week?
It was very rewarding and I was so proud of my fellow classmates. It also pushed me to work that much harder on my own collection for NYFW in a year from now.
You also did an internship with Yigal Azrouel over the summer, what was that experience like?
It was a lot of hard work and quite an eye-opening experience. Yigal is closely involved at every stage of the design process, from the color of thread that is used on a garment, to the precise fit of each individual piece. This created a hands-on learning experience and I was able to work alongside him on various projects that led towards Mercedes-Benz Fashion Week. I cannot wait to show my instructors how much I've grown in both my work and as a person.
What was the most valuable lesson you learned during your internship?
How competitive the fashion industry is in New York. There are thousands of people who all want the same thing. It's all about what you can bring to the table that is different and unique so you can stand out, and of course with confidence. I admire Yigal for how talented he is and how hard he works, but is so modest to say that he simply loves what he does. He is a smart business man and has honestly pushed me to one day have a business of my own.
Follow the jump to read more!
What have you been doing in New York since Fashion Week?
I originally planned on returning back to San Francisco after Fashion Week. I was not ready to leave the city quite yet, so I decided to extend my stay an extra 3 months. I became an online student and since then, I have been giving so much of my attention towards working on my collection for Mercedes-Benz Fashion Week. The amount of resources in NY are endless, so I am taking full advantage of this before I head back.
What is your favorite thing about NYC?
The garment district. Everything is at my finger tips here and it so easy to make anything happen.
My second favorite: The bars closing at 4am instead of 2am.
You are currently working towards collection – what has been your inspiration?
I am currently working on a collection where color and texture is the driving force. I am having so much fun with it, because I tend to go towards a neutral color palette. I gained a lot of courage to try new things since I've been in NY. The inspiration for my next collection will be on a specific park in NYC called the High Line. I am really excited about this and I have a good feeling that it will be the one that I will bring to life on the runway.
What are you most excited about returning to in San Francisco?
Being able to walk down a sidewalk without having to dodge people coming the other way. Oh yes, and my friends!!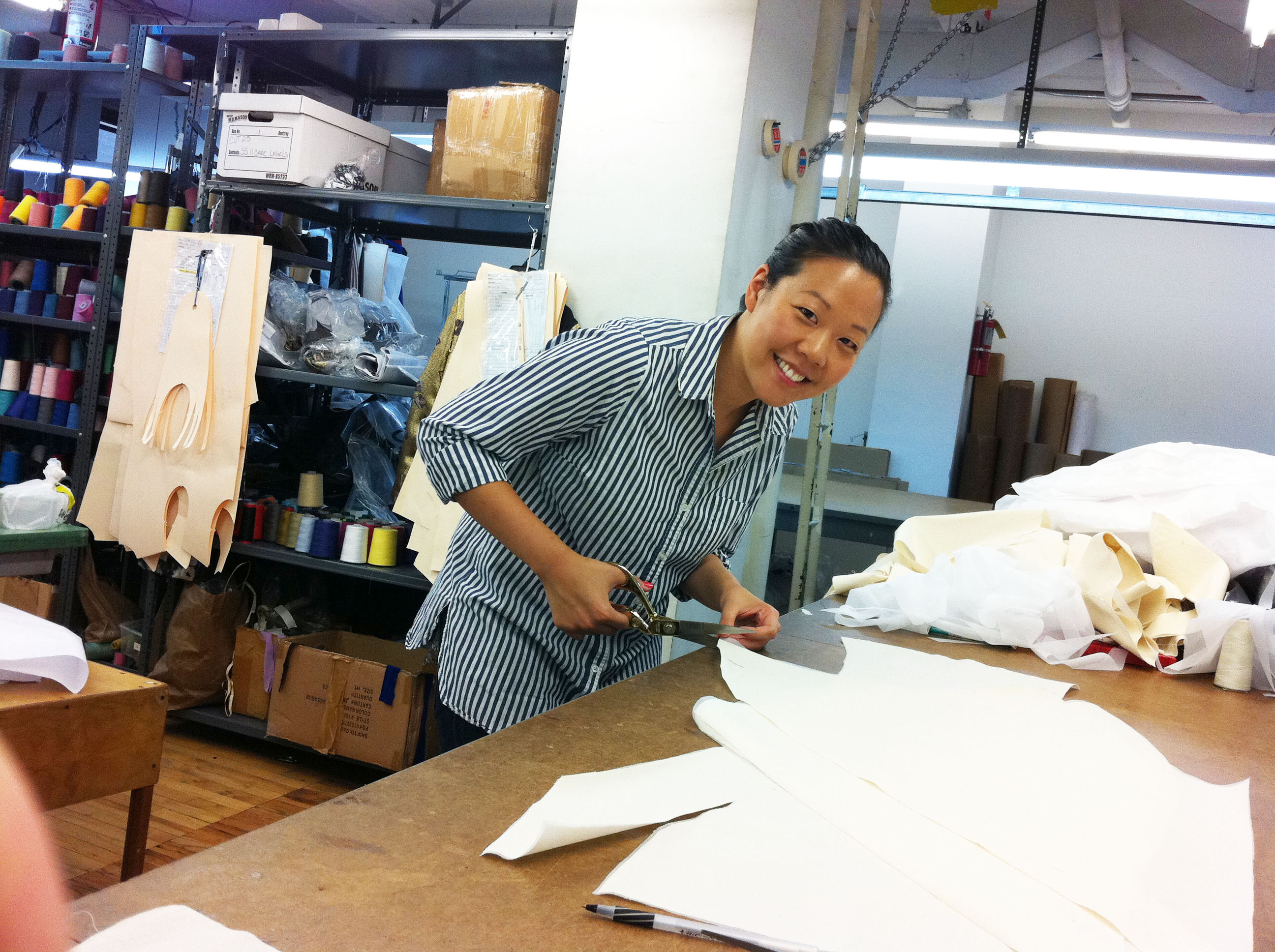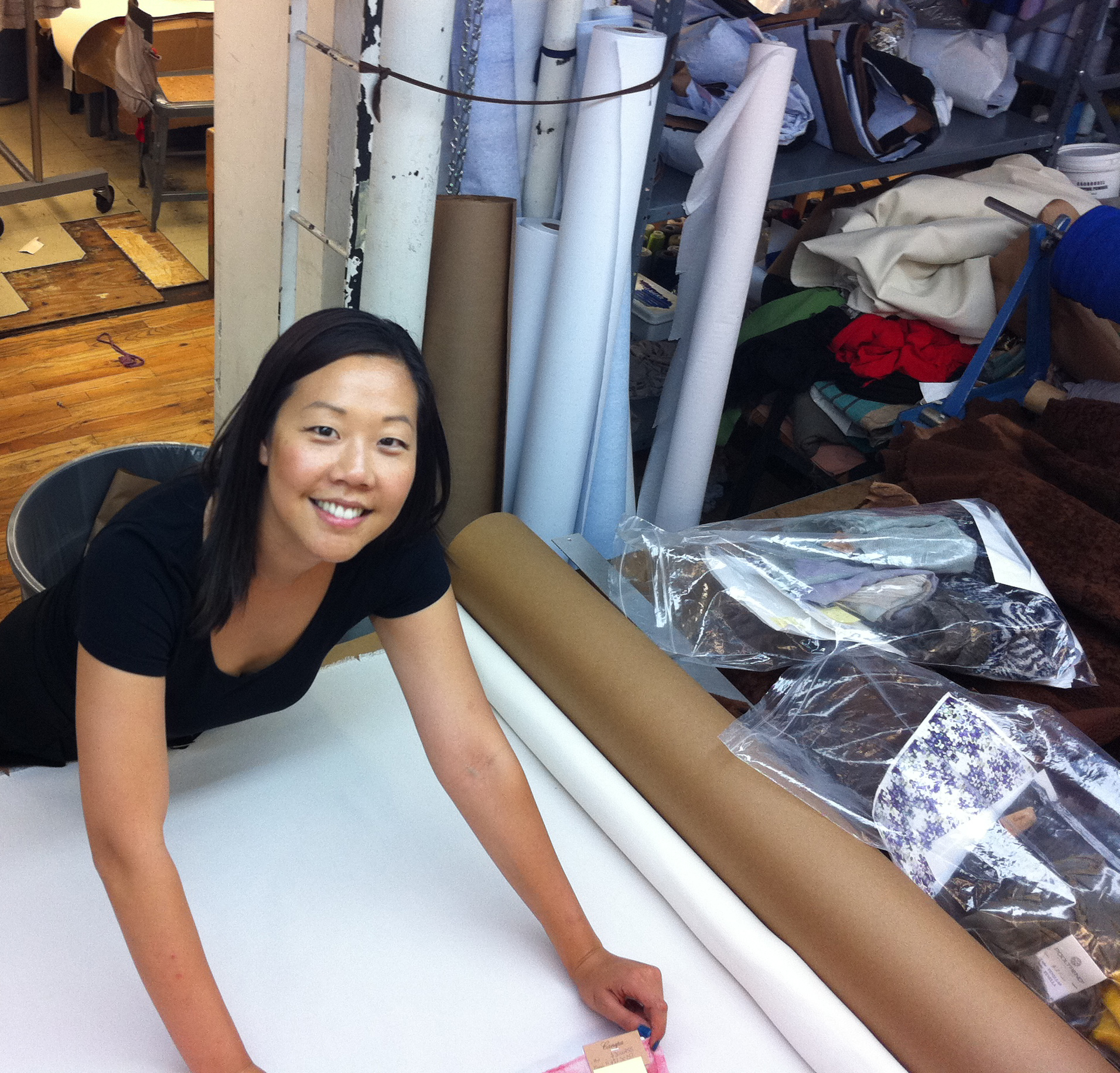 Zenia was featured in the Modesto Bee after Mercedes-Benz Fashion Week, to read the article click here.
For more Student Spotlights, click here.