Marianna Robbins, BFA Fashion Design School of Fashion alumna, has obtained knowledge that helps her see both the artistic and the technical side of fashion through her studies. She pursued a BFA Fashion Design degree online at Academy of Art University while she lived in Japan and recently graduated with a MBA from California Lutheran University. She lives in the east coast where she represents a new company called TJSewer LLC. Although she initially came on board as a fashion media intern at TJ Sewer in 2015, her role quickly transformed into director of Public Relations through her hard work and understanding of both fashion and business. Robbins is currently reaching out to the public as well as news outlets in order to get exposure for TJ Sewer and is excited to see TJ Sewer expand!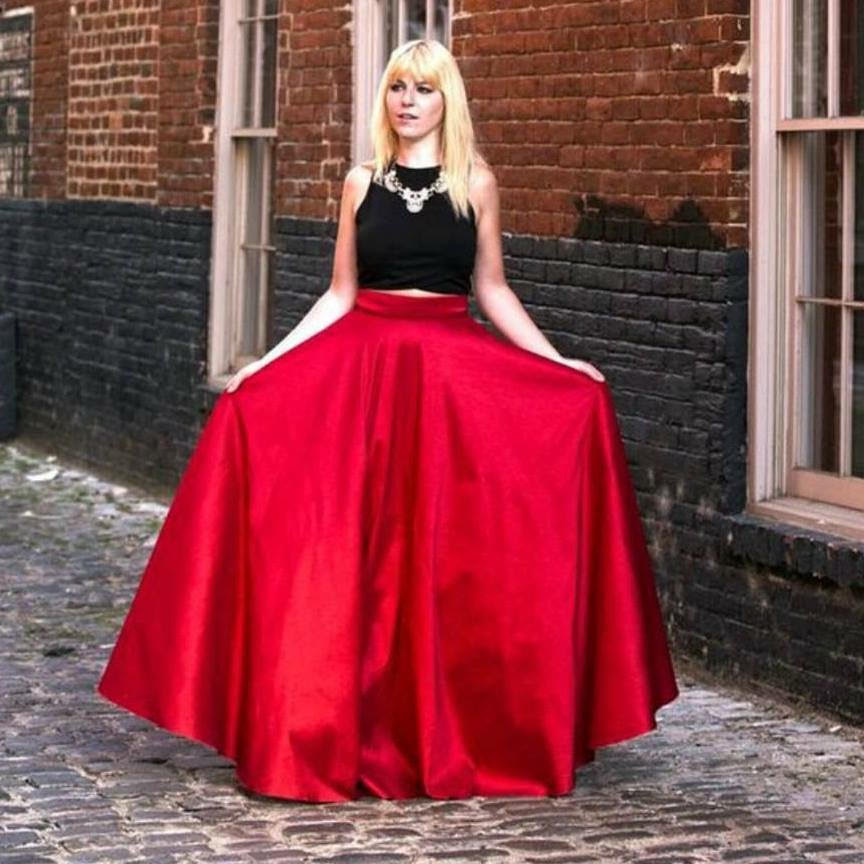 What have you been up to since graduation?
I have been up to a lot since graduation. I was working on my MBA from California Lutheran University right after I graduated. I was also raising my son while taking several internships on the side. Additionally, my husband and I moved from Japan to Virginia. I recently graduated and I am working as a Public Relations Director for a women's fashion company called TJ Sewer, LLC.
What is your favorite memory from your time at the School of Fashion?
Well, though I am from the Bay Area, I took all of my classes online at Academy since my husband's job was based in Northern Japan. However, there was a Metal Arts class I took that was fun as well as Editorial Styling that I learned a lot from. Taking Fashion Journalism classes in my undergrad has really helped me in accomplishing my current position.
You received a BFA in Fashion Design from Academy of Art University and have recently received an MBA from California Lutheran University. What made you want to study business?
I wanted to get a masters degree, but I wanted to obtain knowledge that would help me see both the artistic and the technical side of Fashion. Also, I have always been looking for a leadership position, somewhere in the fashion business and I thought having an MBA could really help with that.
You seem to have wide range of working experience such as sales associate at VOLCOM, modeling for Hollister Co.,animal boarding health technician at Misawa Air Force Base, fashion writer at Apiary of NYC, costume technician at College of William and Mary, art instructor at Joint Base Langley-Eustis, artist/seller at B&M Art Studio, international digital ambassador at International Business Seminars to brand ambassador at Genesis Global Marketing Inc. What prompted you to go into public relations?
As you know, there are so many areas and jobs in Fashion that do not relate to designing. Though my BFA is in Fashion, I found that I really like working with the press and writing portion of the industry. Most of what my job at TJ Sewer relates to reaching out to the public as well as news outlets in order to get exposure. Some places where we have had success would be Good Morning Arizona, Coastal Virginia Magazine, Military Times and countless others. I also contact boutiques in order to see if we can do business with them. As of October 8th, I will be running a booth while our Fall Collection is being shown on the runway at RAW artists in Richmond Virginia.
Tell us a little bit about TJ Sewer. What is it known for?
TJ Sewer, LLC is a self- titled brand based off of Tabitha Sewer. Thus, TJ Sewer, LLC, is an acknowledgment to Tabitha's identity as the designer and creative director. Each piece she makes is an expression of her personality. With this, the soul and lifestyle statement of TJ Sewer entails aspects such as innovation, creativity, beauty, versatility along with a touch of quirkiness. As Tabitha has said, "Whenever I am designing, I ask myself, would Carrie Bradshaw wear this?"
What drew you to TJ Sewer?
Well, I thought the skirts were really cute! To add, I thought it was neat that there was a designer that was based in Williamsburg, Virginia. It gives the company its own uniqueness. Additionally, I appreciate the fact that all items are handcrafted in the USA.
You came on board as a fashion media intern at TJ Sewer in 2015, and your role quickly transformed into director of Public Relations. How did you advance in such a short period?
I worked really hard. I went over the top in my boutique research. I also kept in close contact with Tabitha to make sure things were going according to plan. With that, Tabitha really admired my work ethic so she proposed that we become a team and continue to grow overall.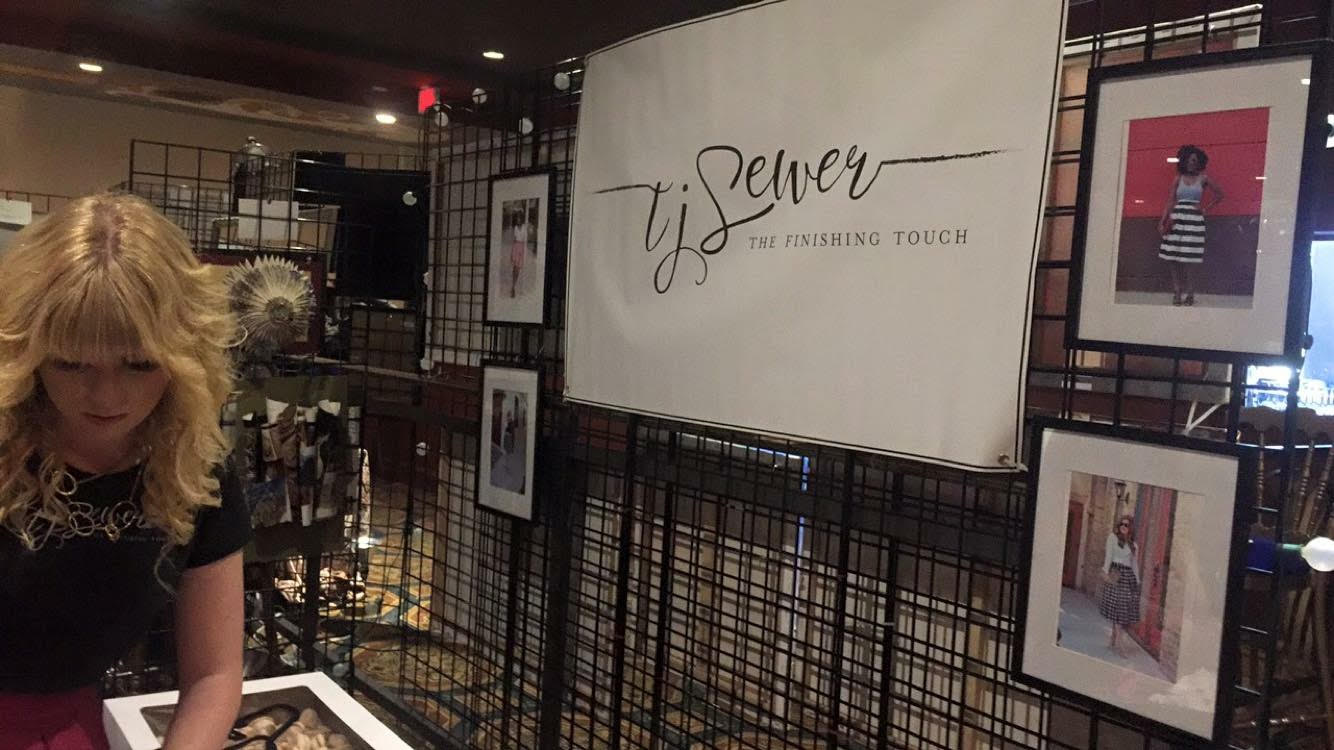 What made you work three jobs and how do you manage your time?
I like taking on different projects. But overall, I just like to stay busy! The way I manage is through prioritizing my agenda. Getting up early helps too.
What is an average day like for you at TJ Sewer?
Emails, phone calls, some more emails and a lot of research is included in my average day. However, due to my fashion background, I go to photo shoots too and stand by in case I need to fill in as a fashion stylist, hair stylist, makeup artist, or even a model if something doesn't go according to plan.
What was the hardest fashion lesson you've learned at TJ Sewer? How did you handle it?
You always have to be prepared for something to not go according to plan and be able to role with it. For example, when we were shooting for a marking campaign for Instagram, it turned out that one of our main models backed out last minute, which was bad since were shooting with natural light in an abandoned parking lot. Fortunately, we had another girl right there who had modeling experience, so she filled in. Turns out everything went perfectly and that shoot is what got us recognized by RAW Artists!
What advice would you give to students who are interested in taking a similar path with your career?
Like everywhere in the Fashion Industry, it is a fast paced environment. Just focus, work hard, and be very organized.
What is your passion? What is next for you? What is your ultimate goal in your career?
I have always liked art in general and I like sewing costume related pieces. I also enjoy the outdoors and traveling. At this point, I plan to stay with TJ Sewer and watching it expand. My ultimate goal in my career would be to continue to have an executive position like the one I have within a women's fashion company.
Written by Yuna Choi, BFA Merchandising