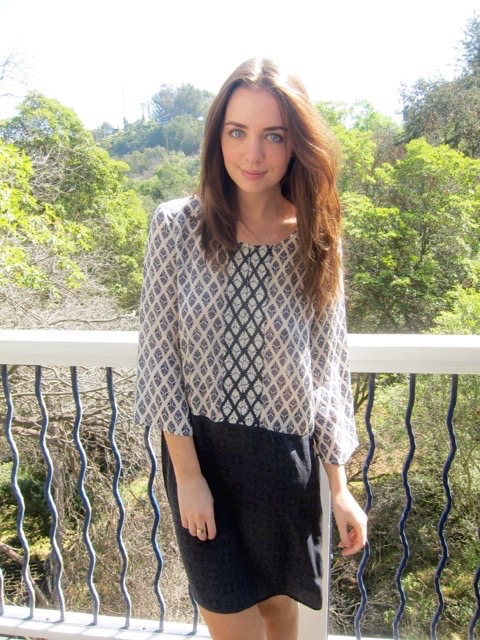 Madison Chertow, BA Fashion Journalism online student, is from sunny Malibu, California, and now resides in Hollywood where she is pursuing her dream of someday becoming creative director at a fashion magazine. Chertow has had various internships for blogs and websites, but most recently she interned at 90265 Magazine. Chertow is now interning for the talented fashion designer Sue Stemp of the brand St. Roche.
The former model is all about finding what makes you happy as an artist and following what you want to do. We had the opportunity to chat with Chertow and hear about her internship at St. Roche, her future plans and her best words of wisdom for aspiring journalists.
Isabelle Eder: Sue Stemp is such an amazing and unique fashion designer. What is it like to work with her?
Madison Chertow: It's been so nice! She's really great and easy to work and communicate with about ideas and things she wants done.
IE: What do your daily tasks entail at your internship at St. Roche?
MC: So far, I've helped with the social media and marketing side of her company. I've helped her start to develop her Instagram presence and connect with some bloggers who really like her pieces. It's been nice because she's open to my ideas as well which has been fun for me. I also have been helping her start a fun weekly newsletter about local events in L.A. and her clothing, of course!
IE: What is the most challenging part working for St. Roche? What was the biggest learning experience?
MC: I haven't yet had too many challenges but I think it's just because I've tried to stay on top of everything as much as possible. Sue has been super easy to work with, so I am lucky! I think the biggest learning experience has been watching the process she goes through with each new collection of fashion being designed, prepped, shot, and sent out to the retailers and on her own website. It's definitely a quick process and everything has to be done as perfectly and timely as possible!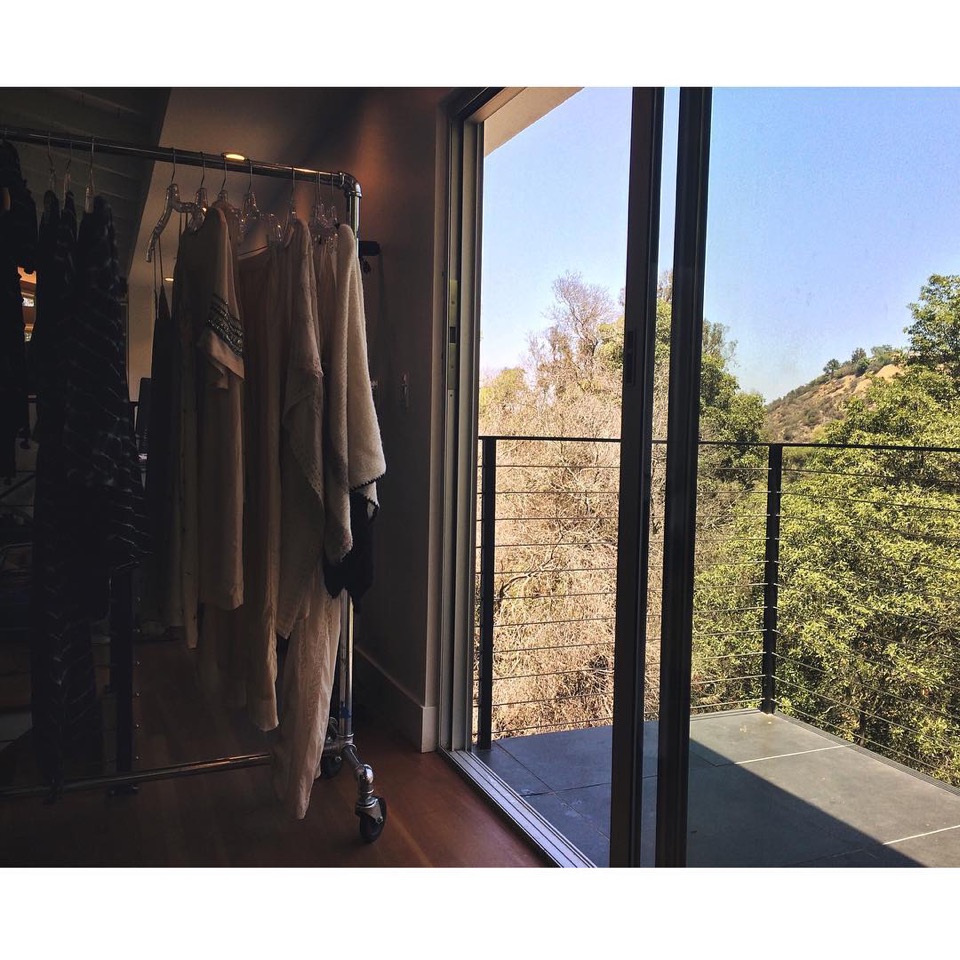 IE: What do you like to write about? Since you work on social media, do you still get to write as much as you would like?
MC: I actually really like my writing assignments for classes I've taken! It's been fun to do the assignments and still write about fashion and topics I like. Last semester, I worked on a class where I basically made my own magazine content. It was fun for me to explore doing something like that.
IE: How has this internship helped you grow as an artist?
MC: I think it's helped put me to the test, in a way, of doing the things I've known I'd do one day as an intern in the fashion world. It's helped me grow knowing I am capable of putting ideas into action as well. I think whatever type of art you do, whether it's painting, photography, or fashion writing, it's important to always seek opportunities to grow and learn more about it.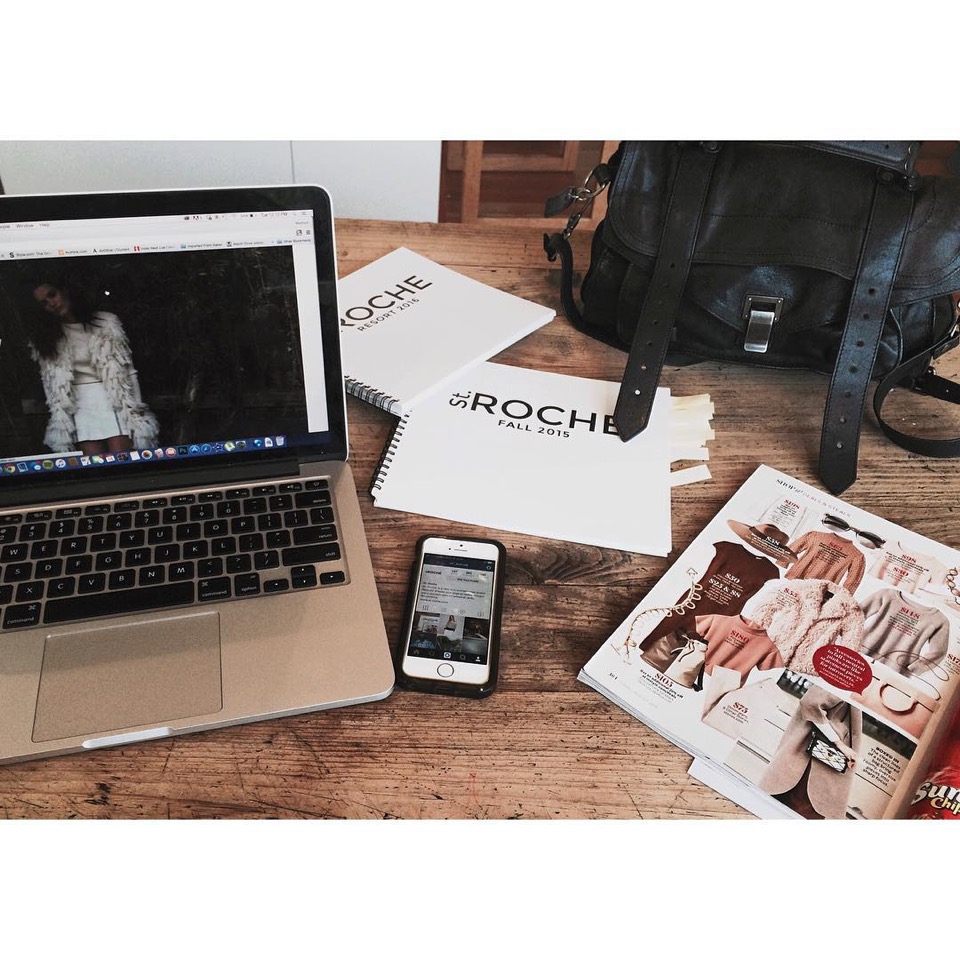 IE: You are an online student. How do juggle your online classes and the internship?
MC: Well, over the summer my classwork was very minimal. It was my first time taking summer classes, and I only took three, so I didn't have a hard time at all doing both. This semester I'm taking five classes with a heavier workload. I've found as an online student, with or without an internship, you really need to create a schedule that works for you and stick to it. It may be hard at first when you don't have to be present in a classroom with scheduled hours, but if you can work out something for yourself and do everything you can, I think it's doable to do it all without getting too crazy.
IE: What inspired you to come to Academy of Art University and study Fashion Journalism?
MC: I've always really loved the world of fashion, as an art form and in my day-to-day life personally. When I was younger I wasn't sure it was possible to make a career out of my interest in fashion. After reading about Academy of Art University in high school, I started to see it was possible to not only study fashion, but to also be prepped for the real business side of it and know what to do after school is complete.
IE: What are your plans for after you graduate?
MC: My ideal goal would be to find a job at a print publication. There are a lot of opportunities to work on the west coast for big publications that I've looked into for future reference, which I can see myself doing soon after I finish school. I am a huge fan of fashion magazines, and although I think online content for magazines is fantastic as a supplement to print, there is nothing like holding a real, physical copy of a fashion magazine and seeing amazing images and content. I've been collecting and reading magazines for years, for this reason. I'd love to be an editor or creative director one day for a magazine like Vogue or Elle, among others I'd be honored to work for.
IE: Your teachers recommended you for this internship. What pointers do you have for students who are interested in pursuing a fashion internship?
MC: I think it's good to show your teachers your own personal style in everything you do. I feel that the Academy of Art University does a great job giving assignment/projects that have clear directions, but not too many guidelines that limit your own personality and creativity, so I definitely think its important to show what you can do that sets you apart and shows your style. Look at a lot of designers collections, fashion photography, magazine editorials and find what YOU like and what you think works and what doesn't when it comes to style.
By Isabelle Eder, BFA Fashion Styling